Singapore lauded as top cruise destination once again
Singapore was just named top cruise destination by industry experts for a second time in three years at the 10th Seatrade Cruise Awards last Thursday (Sep 22). This accolade is another feather in the cap for Singapore, which was voted as the top Asian port of call in the inaugural Cruise Critic Cruisers' Choice Destination Awards earlier this month. "We are honoured that Singapore remains prominent in the minds of the cruise community as an attractive cruise hub. This is testament to our efforts to grow Singapore's cruise industry and strong destination appeal," said Miss Annie Chang, Director, Cruise, Singapore Tourism Board (STB).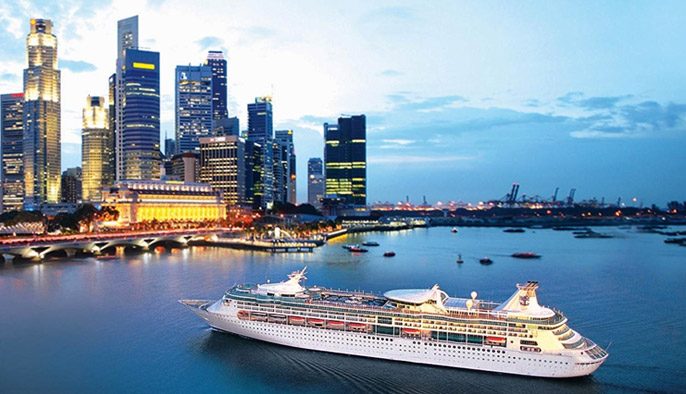 In growing Singapore's appeal as a cruise destination, STB has been leveraging Singapore's superb air connectivity, world-class berthing facilities at the Singapore Cruise Centre and Marina Bay Cruise Centre Singapore, and proximity to myriad cruise offerings in the region.
Strengthening Singapore as a cruise hub The award also caps off years of developmental work that STB, cruise lines and trade partners had put in to grow the cruise industry in Singapore. Some of the initiatives include forging more than 10 marketing partnerships with cruise lines and trade partners to drive cruise passenger numbers, training more than 800 travel agents overseas to raise their capability to sell cruises from Singapore, and widening Singapore's reach to consumers via multiple media platforms in six major source markets.
STB also actively works with local trade partners to curate immersive and differentiated pre- or post-cruise experiences to enrich visitors' stay in Singapore. In August 2015, STB organised a workshop for cruise operators to experience the unique offerings of local bookbinding atelier Bynd Artisan and homegrown scent artisans Je t'aime Perfumery. Participants tried their hands at creating bespoke leather nametags and scent blends of native orchid oils, seeding ideas of innovative experiences which may be offered to cruise passengers.
Developing Southeast Asia as the cruising region of choice Being the ASEAN1 lead co-ordinator for cruise development in Southeast Asia, Singapore spearheaded initiatives such as the creation of the first Cruise Southeast Asian brand to promote the region in a unified voice. STB also developed tools such as a regional cruise port and attractions map to help cruise lines develop itineraries.
These efforts have proved fruitful. Singapore experienced a 14% year-on-year increase in cruise passenger throughput in 2015, and major cruise line Royal Caribbean International will have their longest-ever homeporting season2 in Singapore starting October 2016.
Said Ms Chang: "Singapore and Southeast Asia are set to ride the wave of growth for cruising in Asia and STB will continue to push the boundaries in establishing Southeast Asia as the cruise region of choice. As we mark ASEAN's golden jubilee celebrations next year, we will embark on a [email protected] campaign to encourage more visitors to experience cruising in Southeast Asia."