Pegasus Boeing 737-800 skids off runway at Trabzon Airport
All 162 passengers and six crew members have survived an extraordinary runway accident which left a Pegasus Airlines Boeing 737-800 jet lying nose down on a muddy slope just metres from the water's edge.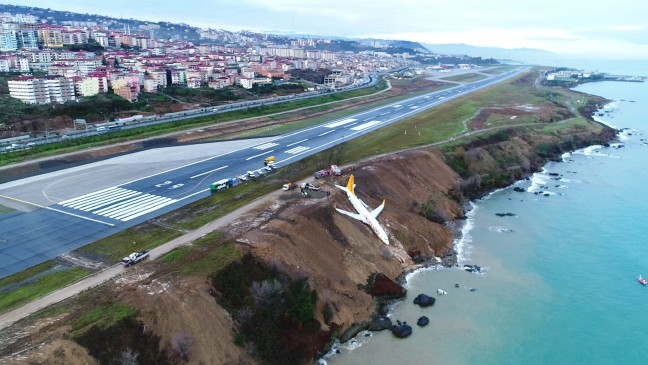 The Pegasus Airlines Boeing 737-800 had flown from Ankara and landed at Trabzon on the Black Sea coast late on Saturday.
The cause of the accident is being investigated, officials said.