May 28, 2016 Odessa International Airport solemnly greeted the first Nordica flight from Tallinn. First 60 tourists were brought to Odessa from Estonia. The inaugural flight was greeted with a traditional water salute.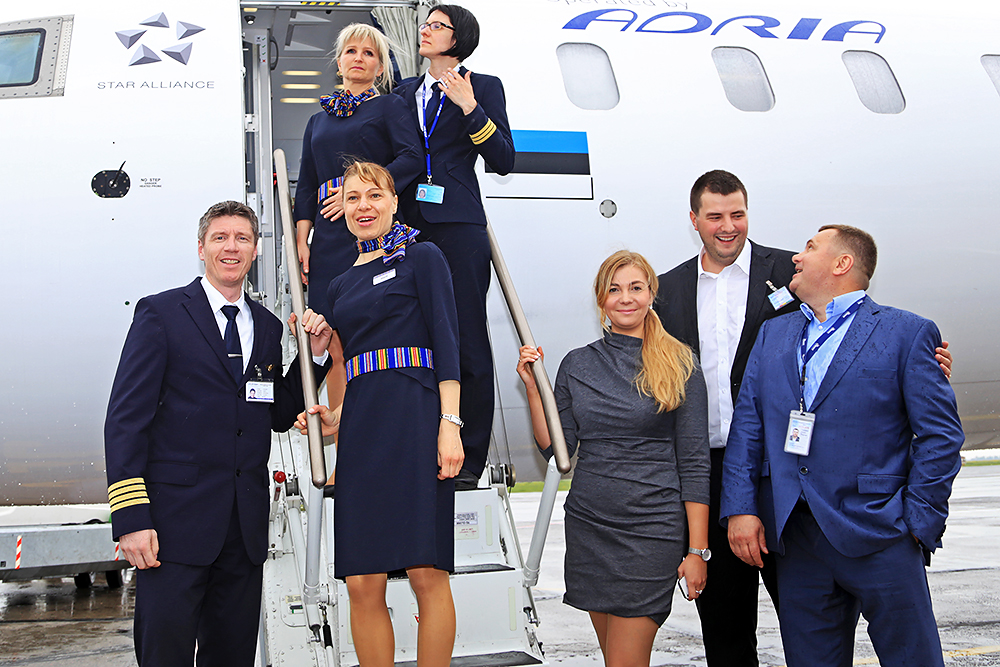 The flights will be operated weekly on Saturdays departing from Lennart Meri Tallinn Airport at 15:30 and from Odessa International Airport at 15:20 local time. Duration of flight is 2 hours 15 minutes. During the period from  June 22 to  August 24 second frequency will be added on Wednesdays.
Before the operation starts a group of Estonian journalists and tour operators visited Odessa to get acquainted with the tourism infrastructure of the city and the region. The result of the journalist's visit will be a 6-series program about Odessa on Estonian television.