Air Serbia launches special cargo promotion on Belgrade-New York route
Air Serbia, the national airline of the Republic of Serbia, has launched a special cargo promotion between Belgrade and New York to celebrate the establishment of the new transatlantic service.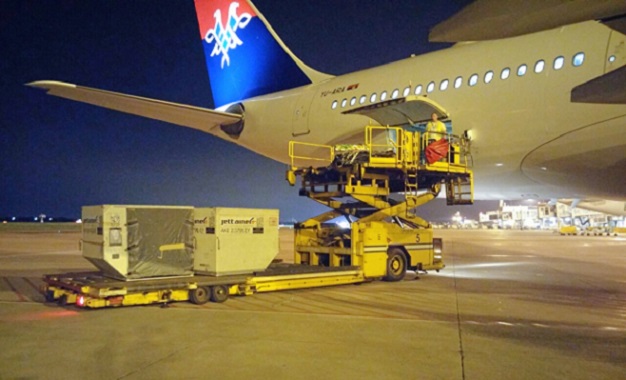 The airline's cargo customers will be able to take advantage of promotional air freight rates until 31 August 2016 as well as receive ticket rewards for booking shipments of a certain size.
The five-a-week service between Serbia and the United States is operated on a wide-body Airbus A330 aircraft that offers 15 tonnes or 40m3 of belly-hold cargo capacity per flight.
Dane Kondić, Chief Executive Officer of Air Serbia, said: "We're delighted to launch this cargo promotion on our Belgrade – New York service, which has opened up incredible new trade opportunities between Serbia and the United States.
"In addition to providing 150 tonnes of cargo capacity every week, we offer an extensive and efficient road feeder service that spans the Balkans and the United States, transporting cargo wherever it needs to go.
"Since launching the service, we have seen strong demand from postal services for carrying mail across the Atlantic, including from authorities in Serbia, as well as Slovenia and Bulgaria, and the United States Postal Service.
"We are also now transporting freight to the United States from Serbia and all over the region, including Bulgaria, Macedonia, Bosnia and Turkey, showing that our new flight is already enabling significant economic activity and trade growth."