Air Serbia launched non-stop flights to Kiev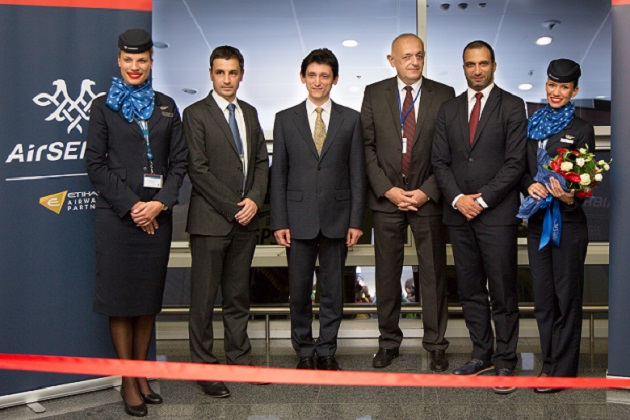 Air Serbia has celebrated the launch of its six-per-week service between Belgrade and Kiev. The inaugural flight, JU664, touched down to a water-cannon reception at Boryspil International Airport on the evening of Thursday 16 June, after which the group of airline representatives onboard was greeted by a delegation of airport officials as well as Rade Bulatović, the Serbian ambassador to Ukraine.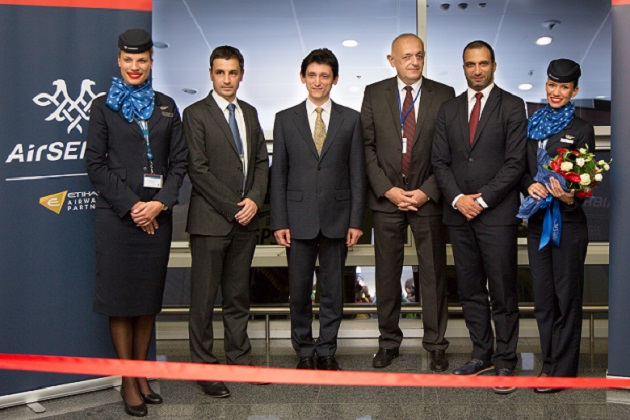 A picturesque city of close to three million people, Kiev is the economic and cultural heart of Ukraine, known around the world for its cultural attractions, artistic heritage and ornate architecture, such as the iconic church of Saint Sofia.
The non-stop service, will be operated every day except Wednesdays on a Bombardier CRJ-900 aircraft with 86-seats.
Dane Kondić, Chief Executive Officer of Air Serbia, said: "We are thrilled to introduce flights to Kiev, which is the perfect gateway into Ukraine, a vast country with a diverse tourism offering and a warm and friendly people.
"With six flights a week, including two services on the weekends, our passengers have plenty of choice and flexibility when travelling to Kiev, which is an important addition to our Eastern European network.
"Close to 24,000 Serbian residents visited Ukraine last year, and 7,000 Ukrainians came to Serbia. We are confident these numbers will grow as a result of our new air connection.
"Air Serbia is continuing to widen its network reach and by doing so we look forward to improving air access for our guests and driving tourism growth in Serbia, which is one of our primary goals as the national airline."
Kiev is the third new destination to be added to the airline's flight network this week, after Air Serbia launched services to Hamburg and Ohrid yesterday. The network will be further expanded on Saturday 18 June with the commencement of services to the Russian city of Saint Petersburg, and five days later with the launch of long-haul flights to New York, the first transatlantic connection between Serbia and the United States after 24 years.