Wizz Air opens base in Georgia
Wizz Air celebrates the major milestone of opening its 25th base in Kutaisi, Georgia. The airline has based one of its new Airbus A320 aircraft at Kutaisi Airport, starting seven additional new low-fare routes to such attractive destinations as Berlin, Dortmund and Munich Memmingen in Germany, Larnaca in Cyprus, Milan in Italy, Sofia in Bulgaria and Thessaloniki in Greece. With its newest services, WIZZ now offers 11 low fare routes to eight countries from Kutaisi.  WIZZ also offers over 70 onward destinations from its bases in Budapest, Katowice, Sofia, Vilnius and Warsaw .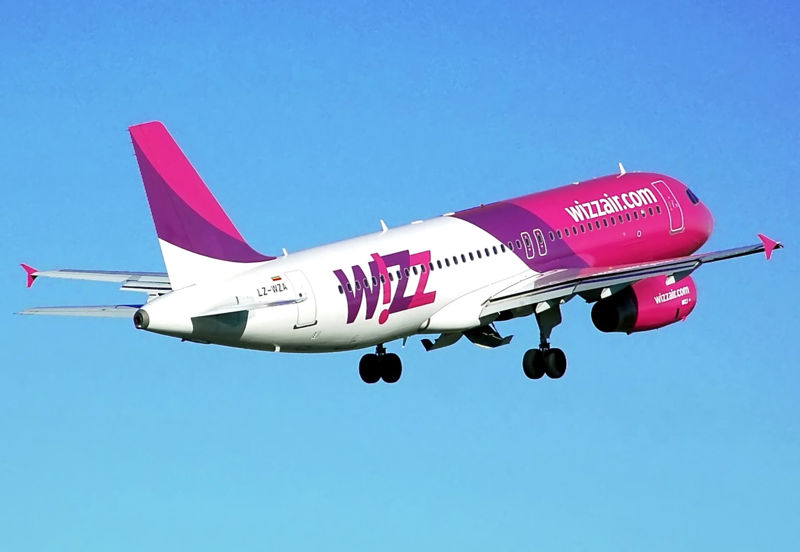 Wizz Air's first Kutaisi flight took off in 2012 and since then over 600,000 passengers have flown with WIZZ to and from Georgia. Wizz Air's operations not only provide affordable access between Georgia and the rest of Europe, but also stimulate the local job market in aviation and tourism sectors.
The base establishment represents an investment of $98 million by WIZZ in Kutaisi, creating 36 direct jobs with the airline. Wizz Air's local crew are trained to the highest standards – which shows in the fantastic onboard experience on each WIZZ flight.
Wizz Air celebrates the remarkable milestone of opening its Kutaisi base with 20% off all flights to and from Georgia. This massive one-day sale means even greater savings for Georgian customers and the visitors of the country. Seats can be booked from just EUR 9.99 / GEL 24.99 until midnight tonight at wizzair.com, which is now available in Georgian language as well.
Speaking at a press conference in Kutaisi today, Owain Jones, Chief Corporate Officer of Wizz Air, said: "We are proud to celebrate the opening of the 25th WIZZ base in Georgia. We put Kutaisi on the map of aviation in 2012 and since then we have carried over 600,000 passengers on our low fare routes, stimulating the local tourism and aviation industries and strengthening business relations between Georgia and the rest of Europe. Our new base operations at Kutaisi Airport have created a number of local jobs with WIZZ and our business partners while bringing even more opportunities to Georgia with a greater choice of 11 routes from Kutaisi – with the possibility to travel onward to over 70 destinations from our bases in Budapest, Katowice, Sofia, Vilnius and Warsaw. We're committed to giving our Georgian customers ever more opportunities to travel throughout Europe at WIZZ's lowest fares through our fruitful cooperation with Kutaisi Airport. Our dedicated Georgian crew will ensure an excellent travel experience of each passenger traveling with WIZZ on board our new Airbus A320 aircraft."