Uzbekistan postpones visa-free travel regime
President Shavkat Mirziyaev has postponed a plan to introduce visa-free travel in Uzbekistan for citizens from 27 other countries from April 1, 2017, till January 1, 2021. The 'green corridor' customs regime for foreign tourists has also been postponed until January 2021.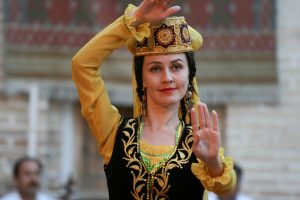 The decree, published on January 9, says the postponement was proposed by the State Tourism Committee, the Foreign Ministry, the Interior Ministry's State Customs Committee, and other ministries "in order to provide steady and balanced development of tourism activities" and to "secure safety for lives and health of foreign tourists and citizens of Uzbekistan."
The decree says the government also wants to "support a further equal economic partnership with foreign countries."
Under the plan, tourists from Australia, Austria, the UK, Germany, Denmark, Spain, Italy, Canada, Luxembourg, the Netherlands, South Korea, Singapore, Finland, Switzerland and Japan, as well as for citizens of Belgium, Indonesia, China (travelling in tourist groups), Malaysia, the United States, France, Vietnam, Israel, Poland, Hungary, Portugal and the Czech Republic older than 55 would be allowed to visit Uzbekistan for up to 30 days without a visa.