UIA and Amadeus signed a partnership agreement
November 4, 2016, Ukraine International Airlines and Amadeus signed a partnership agreement, enabling UIA to drive revenue generation and growth. The parties were represented by Yuri Miroshnikov, UIA President, and Julia Sattel, Global Head of Airline IT, Amadeus.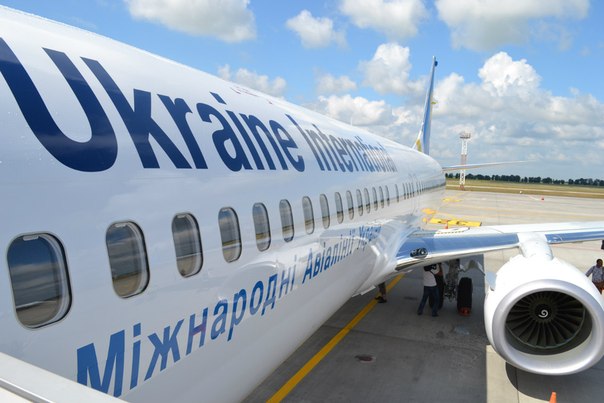 UIA has chosen the Amadeus Altéa Suite, which provides the carrier with a complete Passenger Service System that offers full reservation, inventory and departure control capabilities, delivering a unique, integrated solution.
Through this new agreement, UIA is operating its reservation, inventory, ticketing and departure control processes through the Amadeus platform. Altéa technology provides airlines with an integrated view across all core passenger processes, delivering tangible benefits for the airline and its passengers. Having all processes hosted on one platform also brings the airline operational efficiencies and cost savings.
"The transition to Amadeus Altéa platform is a key enabler of UIA's ambitious plans to increase its annual passenger traffic up to 20 million travelers and to enhance its fleet up to 91 aircraft in five years' time, – noted Yuri Miroshnikov, UIA President. – Based on the UIA low-fare network operating model and leading marketing position, Altea will guarantee a vast selection of ticket fares and services "on request" in economy cabin and at the same time enable us to offer our business class passengers good value for money. Moreover, Altéa provides significant benefits in terms of interlining and code sharing initiatives, as well as room for future development in terms of merchandising and digital technologies, which is where we are seeing customer demand."
"We are pleased to be supporting UIA as they prepare for future growth. Our IT platform provides a clear runway for future development. Furthermore, as an important distribution partner to Ukraine International Airlines, we will deliver operational efficiencies between the airline's IT and distribution channels", – highlighted Julia Sattel, Global Head of Airline IT, Amadeus.
The Altéa platform provides UIA with the possibility to develop web services and merchandising in order to improve the passenger experience and to drive further revenues for the airline. The platform is also scalable, enabling UIA to grow without IT limitations.