The Orlando Eye becomes The Coca-Cola Orlando Eye
After celebrating its first birthday this past May, Orlando's 400-foot observation wheel is bubbling with happiness over its new name: Coca-Cola Orlando Eye.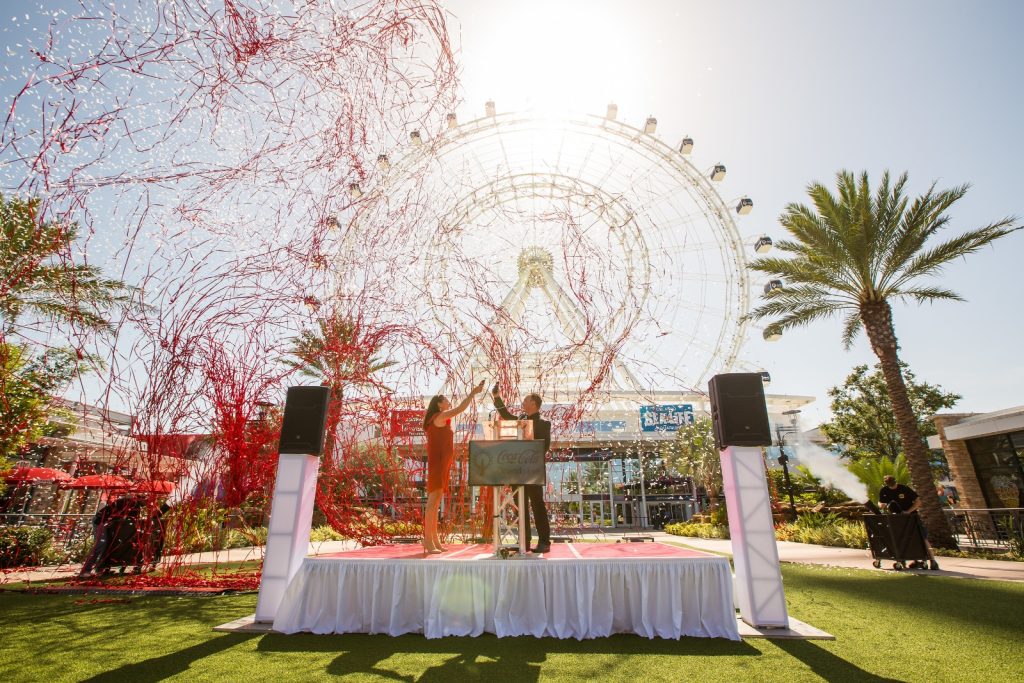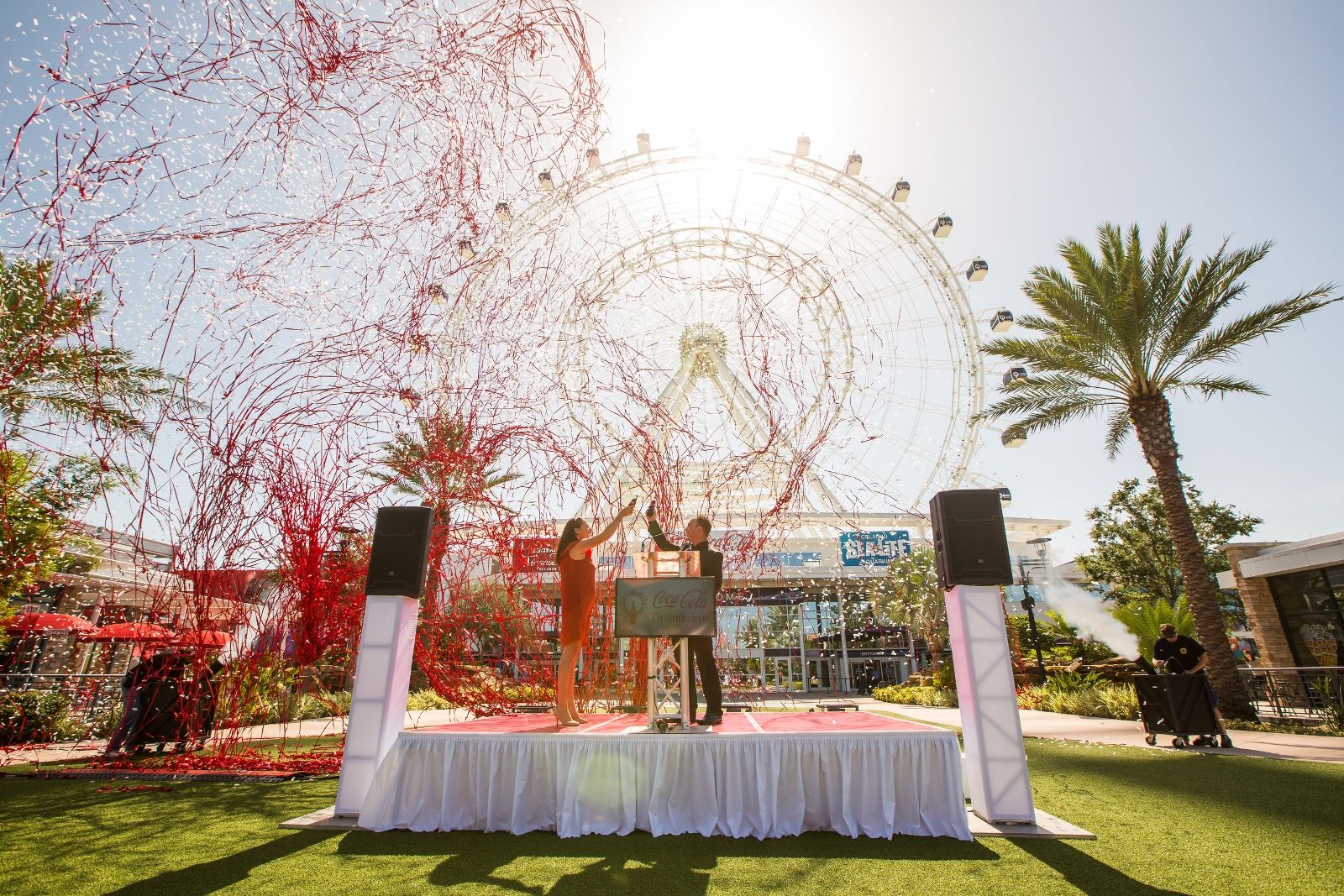 This exciting partnership with Coca-Cola allows guests to share enhanced new experiences on the observation wheel from the moment they enter the attraction. Guests will be greeted with a bold and contemporary look throughout the interior and exterior of the Eye's terminal building, featuring Coca-Cola's signature red and white colors. On the wheel itself, select capsules have been transformed to offer the ultimate visitor experience, featuring special décor, an upbeat music selection, selfie sticks, themed tablets and Coca-Cola coolers.
"In just one short year, the Orlando Eye has become recognized as a Central Florida icon. We are delighted to partner with Coca-Cola, an iconic brand globally recognized for sharing moments of happiness and celebration with loved ones," said General Manager Robin Goodchild. "The Coca-Cola Orlando Eye combines these elements to create an enhanced experience, giving guests the opportunity to create and share new memories."