The Hotel Milano was opened at the begging of 2017, it is located in the heard of Odessa. It entered the Reikartz chain under the name "Hotel Milano by Reikartz Collection" on the level of 4+stars. There are 39 stylish rooms, a cool restaurant, as well as highly qualified staff, ready to help the guest 24 hours a day, 7 days a week.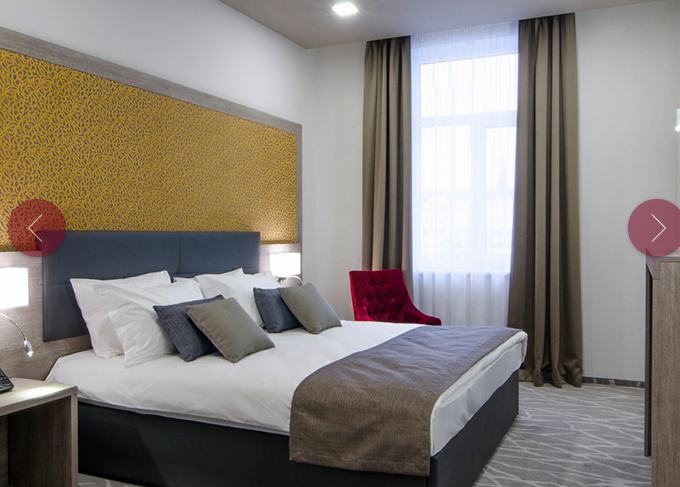 Hotel Milano by Reikartz Collection is located on the crossway to Deribasovskaya street, in close proximity to all key attractions of Odessa, guest can easy get to Potiomkynskaya Stairs in 10 minutes, the famous opera and Ballet Theatre is in 5 minutes walking from the hotel. Our guests can easy get to any part of city because of the central location of the hotel. It's quite comfortable both for tourists and people in business trip.
The entry of the new hotel into the chain is commented on by Sebastian Kremer, CEO of Reikartz Hotel Group: «Due to the high demand of our corporate guests for the company's product in segment 4 and 4+ stars, we began an active search for a new partner in Odessa. "Hotel Milano by Reikartz Collection" joined the chain under the new brand Reikartz Collection Hotel. The hotel provides an individual approach to each guest, impeccable service on the European level and comfort from the first minute of stay. Already in April we plan to open new 40 rooms, and by the end of 2018 to open 20 more rooms and a multifunctional conference hall, so by the end of the year 99 rooms of different categories will be available for guests».
The new brand Reikartz Collection Hotel level of 4+ and 5 stars is hotels located in major cities and resorts of Ukraine. Reikartz plans to continue opening Reikartz Collection Hotel brand in other cities of the country. Today in Ukraine there are two Collection hotels: in Odessa and Dnipro. In Odessa, the Reikartz chain is already represented by the 4-star hotel Reikartz Alexandrovsky and the 3-star Raziotel Marenero.