The Rezidor Hotel Group expands its brand in Ukraine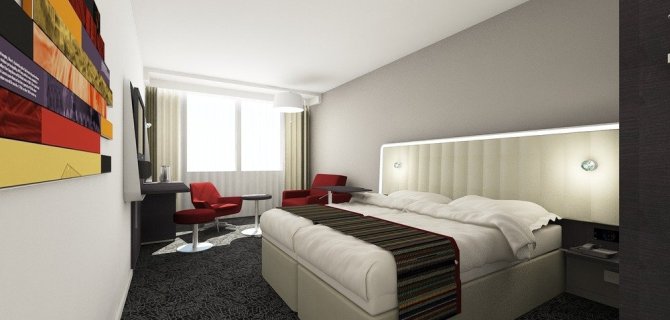 The Rezidor Hotel Group and Smart-Holding investment company have signed a hotel management agreement for Park Inn by Radisson Troyitska in Kiev (Ukraine). The 196-room hotel located in the city centre next to the Olimpiyskiy National Sports Complex.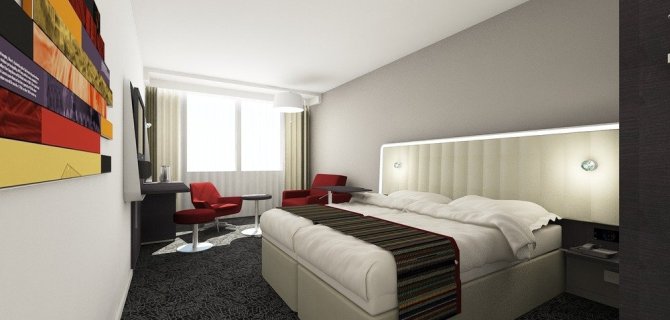 'We are happy that Park Inn by Radisson, a dynamic, medium-priced hotel brand, is entering Kiev's hospitality market that is well-known to us as the company operating two upper upscale Radisson Blu hotels in the city. The new asset will surely strengthen our positions of the leading international hotel operator on Ukraine's market. Today, our Ukrainian portfolio features 8 hotels, both currently operating ones and those under construction, with the total of 1,900 rooms,' says Wolfgang M. Neumann, President and CEO of The Rezidor Hotel Group.
'I am sure that by combining our efforts with The Rezidor Hotel Group we will be able to offer our guests an attractive and competitive product meeting the global quality standards,' says Sergey Ovchinnikov, Director of Real Estate Projects of Smart-Holding, the company owning the hotel. 'Our investment in Park Inn by Radisson Troyitska amounts to about USD 30 million,' he adds.
In addition to 196 comfortable rooms, available in Standard, Superior and Junior Suite styles, the infrastructure of the new hotel Park Inn by Radisson Troyitska will feature a restaurant RBG Bar & Grill and a Le Café Chic and a lounge-bar Sky of Kyiv with a panoramic view of the city on the 20th top floor of the building.  Rooms feature Free Wireless High-speed Internet, plush bedding, flat-screen televisions and individual climate control.
Besides, the hotel will boast a lounge zone and a terrace, six conference rooms and a fitness studio and an adjacent underground parking area for 450 cars as well as 9 premises for negotiations and events.
Both tourists and business travellers will appreciate the hotel's convenient central location making all the main historic sites, malls, business centres and administrative buildings of Kiev close at hand. The Olimpiyskiy National Sports Complex, located next to the hotel, hosted the final match of EURO 2012 Football Championship and is the main sports arena of Ukraine and the second largest stadium of Eastern Europe. The stadium hosts international football matches and important sports events as well as the performances of the world stars such as Madonna, George Michael and Red Hot Chili Peppers.
Start of the project has been postponed. Therefore, reservations are not available yet.