Vita Park Borysfen Kiev to open in spring 2016
Many residents of cities are tired from urbanization. Residents of large cities don't always have spare time to go on vacation out of the city. It is also much nicer to hold a conference on the nature, than in the city. In this case the best decision is to choose hotels near the river or parks within the city.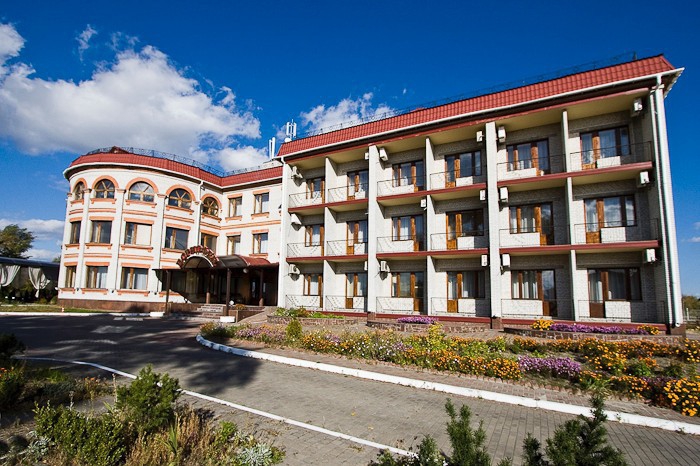 Now residents of Kiev will have an oasis in the urban jungle. In May 2016 hotel Vita Park Borysfen will host its guests. The hotel locates in Dryzhby Narodiv park on the bank of the Dnieper river near sports and entertainment complex and a yacht club.
"Vita Park Borysfen" hotel facilities would include beach, swimming pool, deck chairs, arbours, sauna, guarded parking lot, a restaurant, a tent for events. For corporate events, the hotel will offer 2 conference rooms up to 70 persons with all the necessary equipment, restaurant catering, 70 rooms of different categories Tier 3 stars for accommodation for over 150 guests.
"We have been using the services of accommodation, catering and conference service in the hotel complex "Borysfen". Recently we were told about closing of the complex but the good thing is that Reikartz is planning to reopen the hotel. We are glad to hesr about this", – comments manager of ІDS Borjomi UkraineAnastasiya Fedina
«It was good news for us that Borysfen hotel is joining the Reikartz hotel chain. It has a unique location, it is almost a countryside hotel but in the middle of the city. In a half of the year countryside conference service will be very popular», – speaks Touristic consulting center director Maksym Plakhotnyi about reopening of the Borysfen hotel.
Vita Park Borysfen will become the second hotel under Vita Park brand and the thirtieth hotel in National hotel chain Reikartzz.