Radisson Blu Hotel in Edinburgh has unveiled a contemporary new look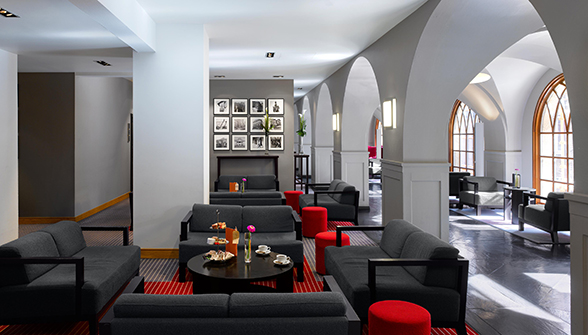 The 238-room Radisson Blu Hotel in Edinburgh has unveiled a contemporary new look and feel – the result of a £12m investment programme.  Work to completely upgrade the Royal Mile hotel began in early 2015 and since then all guest bedrooms, meeting rooms, and public areas, have been transformed.  The hotel's ground floor space has also been restyled, creating a warm and inviting ambience throughout; whether it's for a casual meeting, a coffee in the lounge, or a lunch or dinner date in Itchycoo, the hotel's stylish bar and restaurant.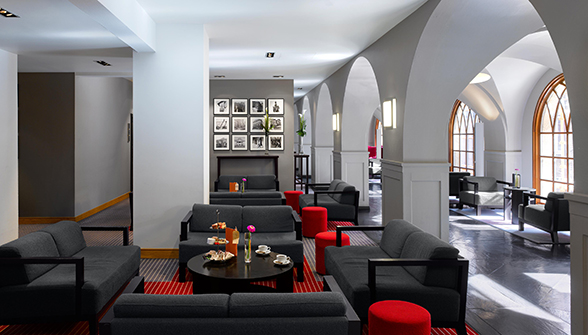 To complete the refurbishment, the hotel's Melrose Spa & Health Club has recently launched, providing the ultimate urban spa experience. Guests can escape the hustle and bustle of the city and enjoy the peaceful and tranquil environment whilst indulging in a selection of Sothys spa therapies and beauty treatments. The Health Club has a state-of-the-art fitness centre available for all hotel guests, complete with gymnasium, indoor heated swimming pool, sauna and steam room.
"We are delighted to unveil our newly transformed hotel.  This is a very significant investment and the entire hotel now feels very different – it's a contemporary style with a local, Edinburgh flavour! We feel confident that this enhanced product offering, combined with our unique Yes I Can! service spirit, and Royal Mile location; will help to reaffirm our position as one of Edinburgh's leading hotels" says Richard Mayne, General Manager, Radisson Blu Hotel, Edinburgh.
The use of contrasting warm and cool tones, with splashes of bold colour, and the addition of stylish new furnishings; has evolved the hotel's rooms and public areas. Throughout, bold feature walls pay homage to the heritage and roots of the destination, with various nods to Edinburgh and its famous landmarks on prints and walls.
Meanwhile, as well as offering some of the best views and the most spacious rooms in the city, the newly designed bedrooms, now sporting a Naturally Cool style, boast new: carpets, curtains, soft furnishings, mood lighting and furniture. Media hubs have been added to support the needs of guests looking for the latest in in-room technology. Superior rooms bring the outside in with bold graphics depicting Edinburgh emblazoned on the walls as a stand-out feature.
The project has also seen the hotel's meetings and events space restyled.  Meeting rooms now have a fresh, modern look, complete with colour-splash walls, additional sky-like lighting and new audio and visual equipment.  Stylish break-out areas are flexible and adaptable to suit a range of event and conference set-ups. Guests and meeting delegates also benefit from upgraded WiFi lines into the hotel, delivering fast and free connections for all.
The completion of the project marks a new era for the hotel, positioned superbly in the heart of the city on the Royal Mile – providing a great base for business and leisure guests alike.