Qatar Airways launched flights to Kiev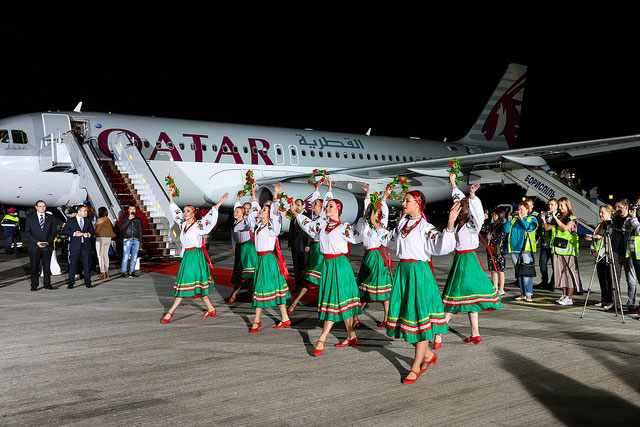 The first Qatar Airways flight from Doha to Kiev, Ukraine touched down on 28 August at Boryspil International Airport. The new daily route will be served with an Airbus A320 aircraft.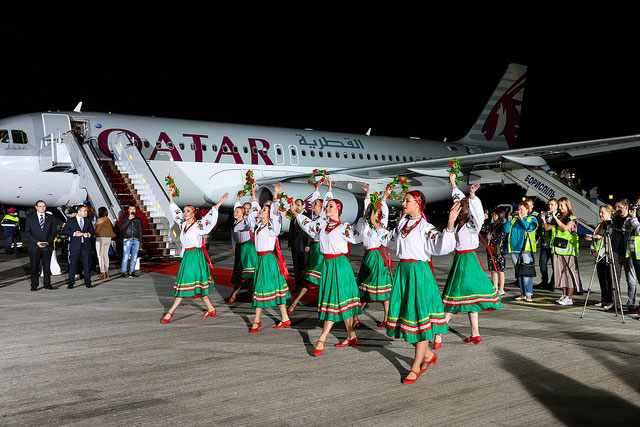 Kiev, one of Eastern Europe's undiscovered cultural jewels, is filled with striking architecture and many art galleries and museums. The city is both historic and modern at the same time, and is quickly becoming a popular must-visit destination for travelers from around the globe. Kiev is also one of the world's cheapest cities. Book your flight and hotel to explore this beautiful city.
Flight Schedules:
Monday, Tuesday, Thursday, Saturday
Doha (DOH) to Kyiv (KBP) QR297 departs 15:15 arrives 20:55
Kyiv (KBP) to Doha (DOH) QR298 departs 23:45 arrives 05:05 +1
Wednesday, Friday, Sunday
Doha (DOH) to Kyiv (KBP) QR295 departs 06:45 arrives 12:25
Kyiv (KBP) to Doha (DOH) QR296 departs 13:25 arrives 18:45