PrivatBank opens Ryanair ticket sale
Europe's largest budget airline Ryanair has added to the list of low-costers in Privat24 online- banking and on the website of the ticket service PrivatBank bilet.pb.ua. Now you can buy the most affordable tickets in Europe online in your bank.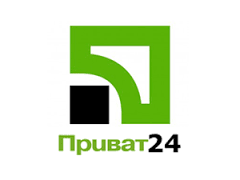 Purchase of a ticket can be arranged in instalments.
"Now in PrivatBank you can freely buy tickets to London and other European cities from 19.99 EUR, – said Alexei Putyatin. "If such a price seems to be high for customers, you can buy a ticket in instalments, and then you can fly to London for 2 euros a month."
Ryanair will fly to Eindhoven, London, Manchester and Stockholm from Kiev, and to Berlin, Budapest, Eindhoven, Krakow, London, Munich Memmingen and Wroclaw from Lviv.