Some 'travel essentials' are nothing more than a waste of luggage space. Which of these useless items do you have – and which should you pack instead?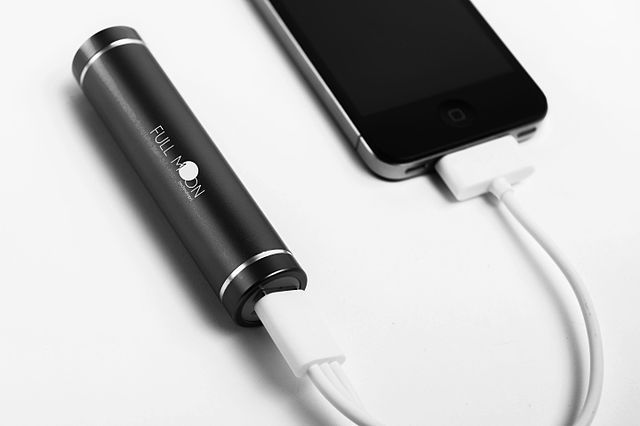 Bin: traveller's cheques
Back in the day, these were the best way to keep your travel money safe. But now with debit, credit and pre-paid currency cards widely accepted, travellers' cheques are pretty pointless. Not only that, but they tend to cost more, and so few places accept them that you'll spend half your holiday trying to find the one place that does.
The rare exception: Most cards restrict withdrawal amounts to around £300 a day, so if you need to carry large amounts of cash abroad that you must use shortly after arrival – perhaps to pay cash-in-hand for an old RV to drive across America – then these are safer than carrying thousands of pounds in your pocket.
Buy: power bank
Mobile phones have notoriously short battery lives, and this is even worse when you're travelling since you'll be using your phone more to check directions, look up restaurants, etc. Batteries also drain more quickly in very hot or cold environments, such as on ski trips or beach breaks. A 'power bank' is essentially a portable battery that gives your phone a boost on the go.
What to look for: The mAH (milliamp-hour) is crucial. The higher this is, the more it will charge your phone. A model with only 2,000 mAH might only give your phone, say, 50% extra power (it varies, depending on the phone), while one with 10,000mAH can charge multiple phones and tablets to 100%. However, the more power they have, the larger they tend to be, so choose a mid-powered one for travel.
Bin: wind-up torches
You might think a wind-up torch is an essential for your stay at that remote, solar-powered eco-lodge. But nearly all mobile phones have built-in torches, and as long as you have a good power bank (see above), then using your phone's torch for a few minutes isn't going to be a problem.
The rare exception: If your mobile doesn't have a torch and you're going somewhere with limited access to electricity, such as Tanzania to climb Kilimanjaro or for a self-drive safari.
Buy: filtering water-bottle
Bottles with built-in water-cleaning cartridges aren't just for treks in Grand Canyon National Park. They use technology to filter out viruses, bacteria, pathogens and parasites from contaminated water, so they're ideal if you're camping or visiting destinations where water quality is a concern. What's more, they'll make any water taste cleaner – and save you cash at the airport. Simply take your empty bottle through Security with your carry-on, then fill up from the airport's water fountain (usually found near the loos) before boarding your flight.
What to look for: Ensure the label information on your filtering water bottle says that it removes viruses, parasites, pathogens and bacteria. For more advice on water safety, see the Centers for Disease Control website.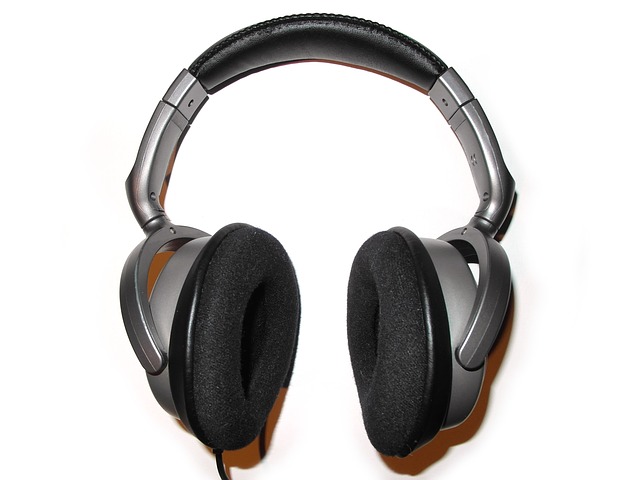 Bin: passport covers
You might be rather proud of your new designer passport cover, but Passport Control staff loathe them – and so will you when they ask you to remove it every time you have to go through Immigration and sometimes even to board your flight.
The rare exception: If you're heading to the Amazon or somewhere else with high humidity, a cover can help the water from the air wrinkling your pages – but a sealed plastic bag would work even better.
Buy: noise-cancelling headphones
Pop these on and you'll feel like you're in your own tranquil cocoon – even as that baby squeals in the seat next to you. Noise-cancelling headphones don't eliminate all noise, but they block out engines, and significantly muffle other sounds, including those 'scratch-cards and duty-free now on sale' tannoy announcements.
What to look for: The key words you want to see are 'noise-cancelling'. These use tiny electronics to counteract the sound, so they will always require some sort of battery. If the headphones don't have a battery, they're probably just 'sound-isolating' – which simply uses a firmer seal around your ears to reduce sound. Although these are still better than ordinary headphones, they're nowhere near as good as proper noise-cancelling ones, and the tightness can make your ears hurt on longer journeys, such as flights to Thailand.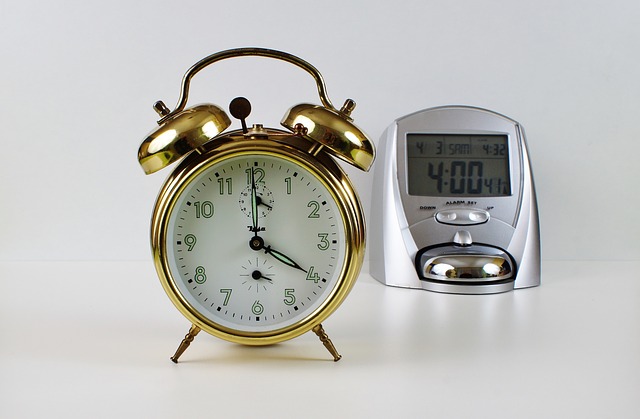 Bin: travel alarm clocks
Nearly every phone now has a built-in alarm clock. If yours doesn't – or you can't find it – there are dozens of free ones on all the app stores. And there's always the back-up of asking your hotel reception for a wake-up call.
The rare exception: if you're staying somewhere that has limited electricity and no option of a wake-up call, such as on safari in Kgalagadi National Park in South Africa – and you don't have a power bank (see above) to keep your phone charged.
Buy: folding gadget stand
Do you ever watch movies or read books on your tablet on your flight or at your destination. If so, a multi-angle gadget stand will save you from serious arm-ache. These are fully adjustable, so no matter the angle – sharing a movie with your airline seatmate, FaceTiming your family from your sunlounger, or reading your book before you fall asleep in your hotel bed – you can angle it to just the right position.
What to look for: Rubber feet – so that it sticks more securely to your airline tray table in case of the occasional bump.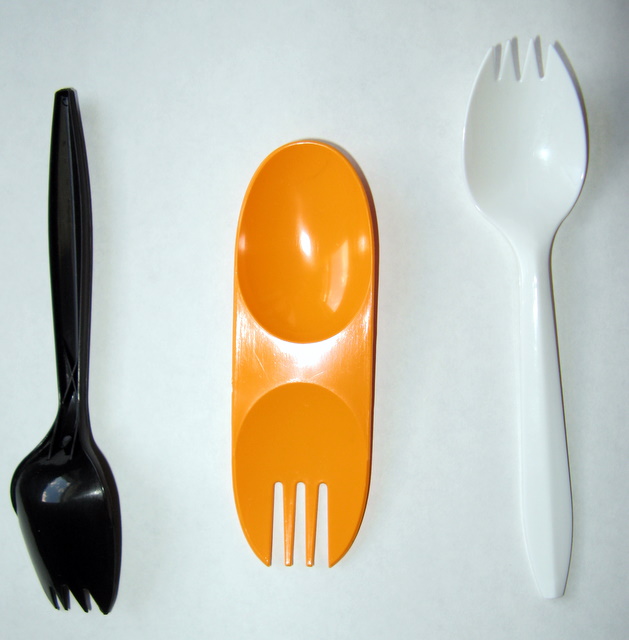 Bin: sporks
Tell anyone you're planning to go on a camping, backpacking or gap-year trip, and you can be sure that someone will give you a spork. Yet the combo spook-fork fails on both counts. It's not a good fork – the prongs are too short to stab anything; nor is it a decent spoon – with much of your soup falling through the fork-pronged end. Plus, unless you're camping far from towns in places such as the Australian Outback or Patagonia in South America, chances are cutlery will be available. If you must take your own, you will not regret the minuscule amount of backpack space you'll lose by taking a separate spoon and fork.
The rare exception: If you're holidaying with the person who gave you the spork as a Christmas gift.
Buy: travel kettle
While this isn't truly an 'essential', we certainly can't get through the day without our morning cuppa. Yet few hotels outside the UK have in-room kettles, and for those that do, a recent brew-haha has had hoteliers spilling the beans about the disgusting things they've discovered in them after guests have departed – and trust us, you do not want to know.
What to look for: Check the weight and measurements to ensure it's a much lighter, more compact model than the one you have at home. And steer clear of kettles with short extension leads. Sockets aren't always in logical places.
Source: Skyscanner