Low-cost airlines can charge up to 20 times supermarket price for food
The mark-up can climb as high as 2,646% of the item's original price, travel website Kayak has found.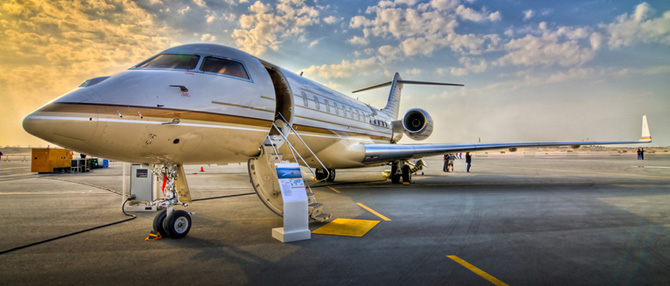 A Cup a Soup sachet can be bought in a supermarket for as little as 12p, but the mark-up on some airlines is staggering. Thomas Cook Airlines, for example, charges £2.40 for the same product – a mark-up of 1,820%. It's a similar story with Flybe, which charges £2.50 for just 70g of soup – a mark-up of 2,646% compared to the supermarket cost for the same brand.
Sky-high prices were also uncovered on everyday snack items. Airlines charge as much as £1 for just 28g of shortbread (£3.57 per 100g) yet the supermarket price is only 26p for 100g – another four figure increase of 1,257%. Chocolate bars were found to be routinely marked up by over 500% – for example they cost as much as £1.56 on board but just 25p at the supermarket. The price of other treats also isn't so sweet, with a 160g bag of gummy sweets costing just 77p at the supermarket but £2.34 for the same brand on Ryanair – more than three times as much.
A comparison of six major budget airlines serving the UK, including Monarch, EasyJet and FlyBe, found that the average price for a coffee on a flight is £2.50 – around 10 per cent of the price that a ticket is likely to cost you three weeks in advance with Ryanair.
Even non-alcoholic drink prices are sure to give you a financial hangover. A small bottle of orange juice (250ml) costs as much as £2.70 on low cost airlines, yet just 65p per litre at a supermarket (1,562% mark-up). Sparkling water prices could be leaving travellers fizzing the most, with Flybe charging £1.40 for 150ml – a 2,292% mark up. Meanwhile a small (250ml) can of cola was found to cost £1.96 on Ryanair – versus just 25p at a supermarket for a 'proper' size 330ml can.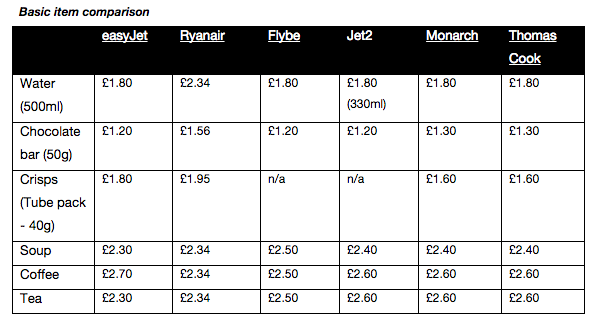 The price of drinks is anything but relaxing. A small 330ml can of continental lager costs up to £4.20 on low cost airlines – yet can be as cheap as 83p for a larger, 440ml can at a supermarket. Wine was also found to be up to 528% more than supermarket prices.