Leonardo Hotels focuse on further Expansion: Madrid
It has not been two months since Leonardo Hotels announced the expansion of its presence in Madrid with two newly acquired hotels. Now, the third hotel takeover is about to take place: on 30 September, the 4-star Gran Atlanta Madrid hotel will become part of the Leonardo portfolio. The hotel has 180 rooms, five conference rooms with a capacity of up to 100 persons and a restaurant. Key factor in the takeover is the hotel's excellent location in the middle of the business and banking quarter of the city. Situated close to Real Madrid's Santiago Bernabéu stadium, there are direct connections to public transportation that can bring you quickly and easily by subway from the Nuevos Ministerios stop into the historic city centre or in just 15 minutes to the airport. Until the planned renovation of the hotel starts in the coming year, the Gran Atlanta Madrid will continue to operate under its current name before being reopened and rebranded as part of Leonardo Hotels in autumn 2017.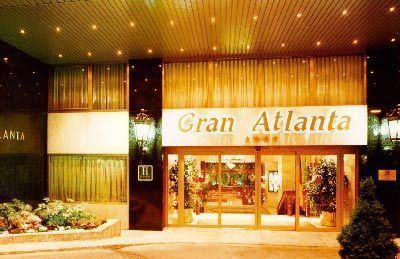 Daniel Roger, Managing Director Europe, says about the hotel addition: "The decision to take over another hotel in Madrid was not difficult for us in the case of the Hotel Gran Atlanta Madrid. Our multiple hotel strategy in important European cities and the synergies connected to that form the basis for our success. Naturally, the prime location and potential of the property were also crucial. Five hotels on the marketplace, two in Barcelona and three in Madrid — and this in such a short time — support our attractive hotel offerings. Now we can further expand and strengthen our presence in Spain. Additional expansion in Spain and other European locations will be taking place soon."
The internationally active law firm of Hogan Lovells accompanied the process as legal counsel. Planet Hotels & Resorts mediated in the operation.