KLM and Xiamen Airlines signed a 10-year agreement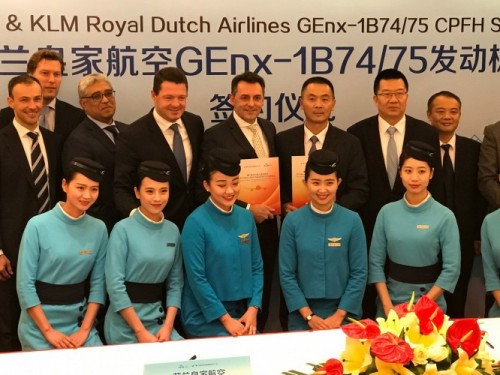 KLM and Xiamen Airlines signed an additional 10-year agreement for the maintenance of General Electric Next Generation engines for another six Boeing 787-9s operated by Xiamen Airlines. The two maintenance contracts have a combined value of EUR 260 million. Maintenance will be conducted at Amsterdam Airport Schiphol.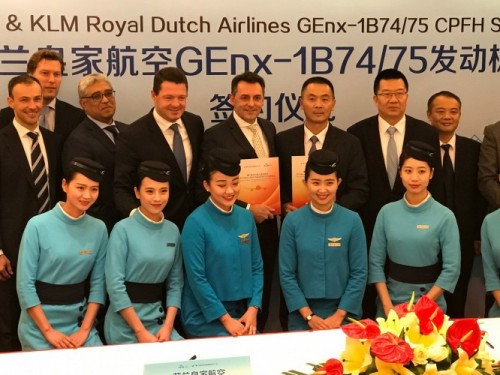 "This partnership further strengthens KLM's expertise and competence in the area of high-grade engine maintenance, thereby safeguarding related job opportunities in Amsterdam. It also reaffirms that KLM's strategy in China is bearing fruit," said KLM President & CEO Pieter Elbers.
In April 2016, the partnership between KLM and Xiamen Airlines was expanded with a 10-year contract that will see KLM Engineering & Maintenance handling the upkeep of the General Electric Next Generation engines of six Xiamen Airlines Boeing 787-8s.
In 2011, KLM began operating direct flights between Amsterdam and Xiamen. Since them, KLM has welcomed almost a half million passengers on this route. Xiamen Airlines also began operating on this route in March 2015, as part of a strategic partnership between KLM, China Southern Airlines and Xiamen Airlines.