Jūrmala is the second most popular destination in Latvia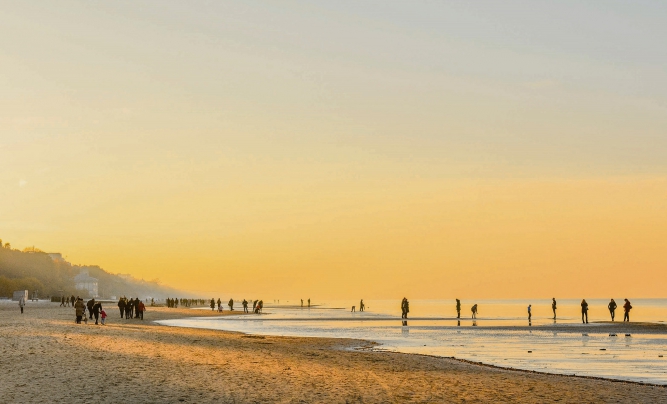 It is worth mentioning that this is not data on a Summer season when it is just natural to rest by the sea enjoying a beautiful beach under the mild whispering of the pine trees at a sea-bank.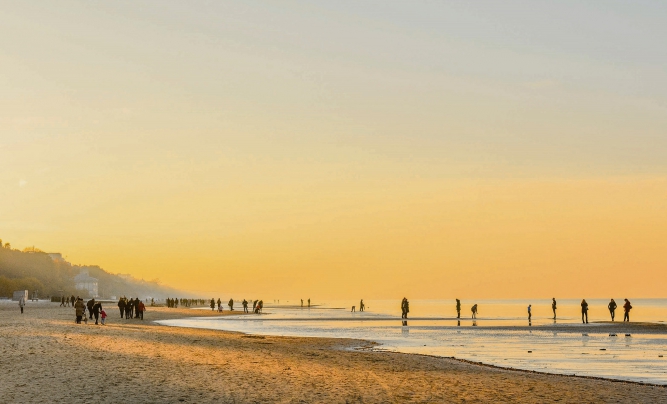 According to the data of the Central Bureau of Statistics, quantity of tourists in the first quarter of 2017, namely in Winter months, if compared with the first three months of 2016, grew 31,3%.
Right after Rīga Jūrmala has become the second most popular destination both among foreigners and Latvian tourists.
Majority of the former have come from Russia, Estonia and Lithuania followed by Belarus, Germany, Uzbekistan, Norway, Belgium, Sweden and Ukraine. The most dramatical increase in the number of tourists has been noticed among the guests from Finland (95% more).
Why do tourists come to Jūrmala in winter when the weather is not always that appropriate for the long walks? The answer is just that simple. The most popular resort that gained the city freedom in 1959 offers wonderful recreational opportunities, top-quality resort therapy and SPA services. Jūrmala is one of the best places for the conference arrangement, team building workouts and other corporate events in the frameworks of which you can combine calm repose and entertainment.
Jūrmala which is just 25 km away from the centre of Rīga is considered to be a special place in Latvia. The city ranges over 24 km between the Gulf of Rīga and the river Lielupe; in terms of the land area Jūrmala is the second biggest city of Latvia with 16 small different territorial entities.
Inhabitants of Jūrmala are proud of their city and say that it has undeniable advantages with regard to other European resort cities. You can endlessly stroll feeling white find sand under your feet and enjoying the architecture which appearance is so far from high-rise hotels and large entertainment centres.
In early Autumn you can pick a handful of blueberries in the sea-bank. The air is fragrant and clean, so you can breathe deep with pleasure.