On Tuesday, March 12, the Italian low-cost airline Ernest Airlines opened new regular flights to Rome and Milan from Kharkiv International Airport. The event was attended by Mark Becker, First Deputy Chairman of Kharkiv Regional State Administration, Shadi El Tannir, president of Ernest Airlines, Vladimir Vasylchenko a general director of the airport, and Joel Melchiori, a consul of the Italian Embassy in Ukraine.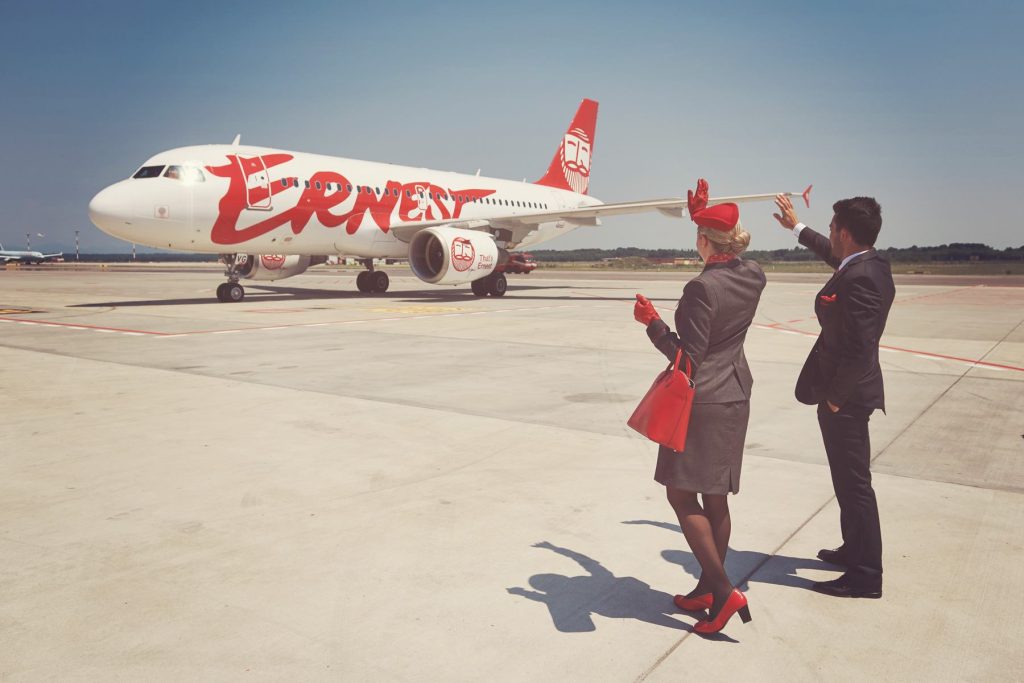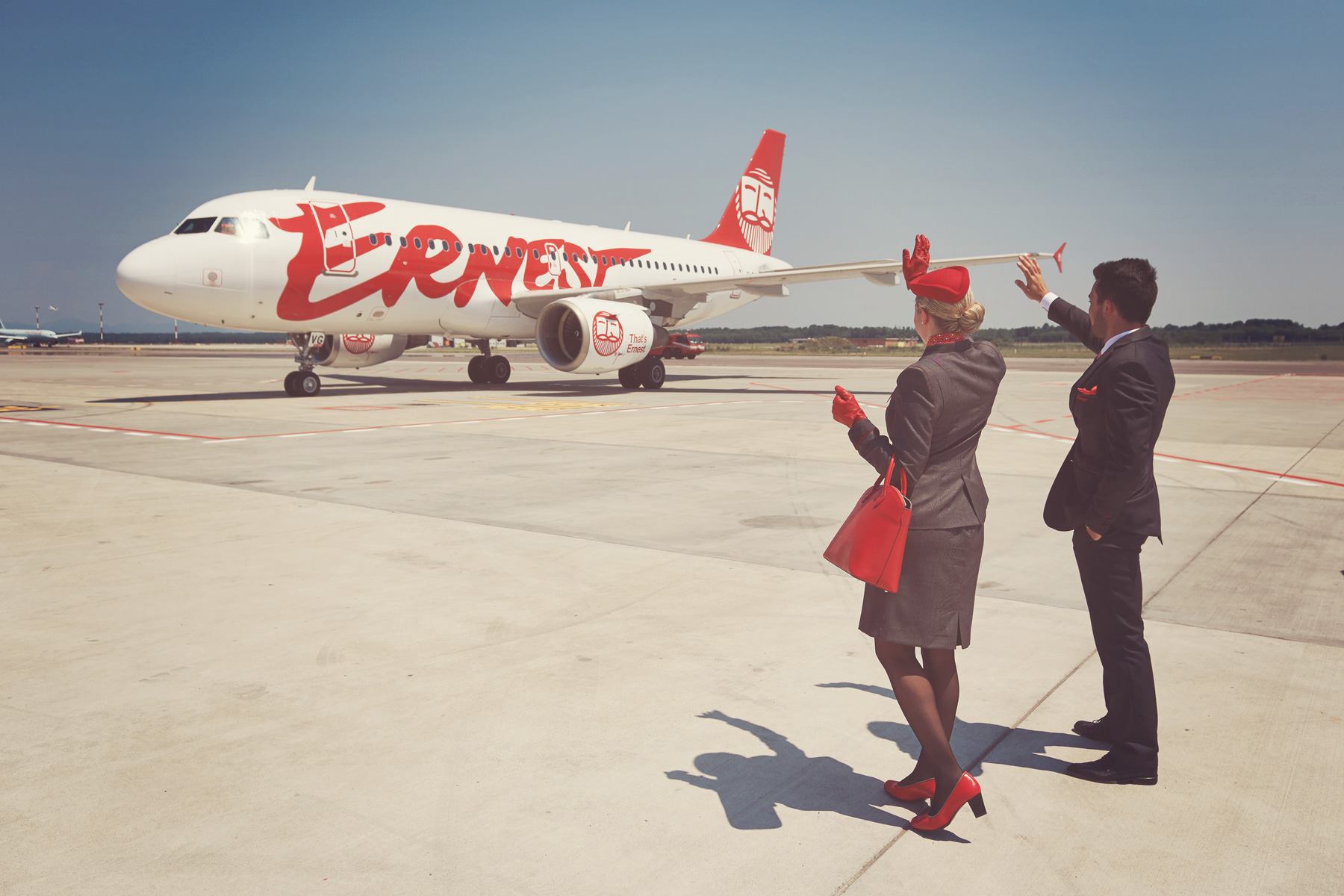 The greeting ceremony, as well as the press conference for the first flight from Ernest Airlines, took place at the airport.
"Ernest Airlines strengthens the relationship between Ukraine and Italy with the help of two new direct flights from Rome and Milan to Kharkiv. Our company already offers 11 routes between Italy and Ukraine. We expect that the two new flights will attract a large number of tourists and businessmen in both countries. Kharkiv region is the pearl of Ukraine and offers many opportunities for Italian tourists and businessmen. Italy remains one of the most popular destinations among Ukrainians," commented Ernest Airlines President Shadi El Tannir.
"The direct flights is one of the key tools for tourism development. We believe in the potential of Ukrainian tourism in Italy, also thanks to a Ukraine visa–free regime with the European Union countries, and we do everything possible to develop it," said Joel Melchiori, Consul of the Italian Embassy in Ukraine.
"Today we are celebrating a really important event — the beginning of direct connection of Kharkiv with Italy. For the Kharkiv region, the opening of new flights is a new relationship, new economic ties, new tourist routes, new business development opportunities, as well as strengthening international relations. And we are pleased that the negotiations of the Kharkiv Regional State Administration and Ernest Airlines have borne fruit," said Mark Becker, first deputy chairman of the Kharkiv Regional State Administration.
"The opening of new routes is the result of long work. We communicated with Ernest Airlines for more than two years and in 2019 we implemented our plan. We thank Mr. El Tannir for his decision because these flights is an investment with certain risks. Therefore, we want to wish success both direct flights Kharkiv-Rome and Kharkiv-Milan, and development of the airline in our region and around the world," said Volodymyr Vasylchenko, Kharkiv International Airport General Director, New Systems AM, a member of Oleksandr Yaroslavsky's DCH Group.
Until April 4, flights to Italian cities will be available three times a week: on Tuesdays, Thursdays, and Sundays. Since April 4 — twice a week: on Thursdays and Sundays. Ticket prices start at €65 (1,965 UAH), including taxes and hand luggage. They can be booked on the website flyernest.com.
Ernest Airlines operates flights by modern Airbus A320 liners with the Buy on Board service.