Buta Airways Launched Kharkiv–Baku Flights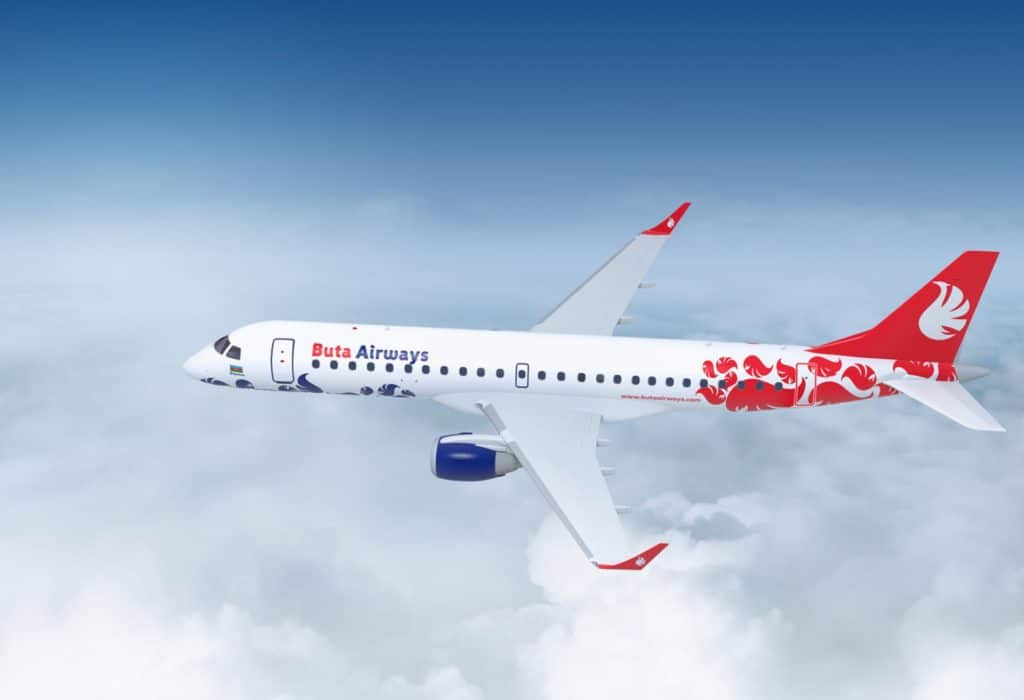 Buta Airways — the first low-cost airline of Azerbaijan has launched flights Kharkiv–Baku. The first flight of the new direction was solemnly met on May 3 at Kharkiv International Airport. The plane arrived fully loaded. The flights are carried out twice a week on Tuesdays and Fridays on Embraer 190 liners. Tickets can be purchased on butaairways.az and in the Kharkiv International Airport air ticket offices at 0 800 303 803.
"I want to congratulate everyone on this important day — our first flight
Kharkiv–Baku–Kharkiv. The opening of these flights is another confirmation of the development of social, cultural and economic relations between Azerbaijan and Ukraine. Regular flights will contribute to the development of tourism — one of the priority sectors of Azerbaijan and economic ties between our cities," said Yashar Amirov, The representative of the Azerbaijan Airlines at a press conference on the opening of the flight.
"Despite the fact that there were no direct flights for five years, Baku is in the top 3 directions among Kharkiv residents, which did not have direct flights. More than 10 thousand passengers a year fly between Baku and Kharkiv, but with transfers in Kyiv, Istanbul, Minsk, and other cities. And finally, a Buta Airways plane landed at our airport. Now the company performs two flights a week. But I am sure that the flights will be carried out three, four times a week and will soon approach the daily schedule," commented Vladislav Ilyin, the commercial director of the airport.
The event was also attended by representatives of the Azerbaijan diaspora in Ukraine. They showed their joy at the strengthening of ties between our states.
Buta Airways is an Azerbaijan airline, founded in 2016. The company's aircraft fly from Azerbaijan cities of Baku and Ganja to ten international destinations. Kharkiv became the second Ukrainian city in the route map of the company.
Comments Off

on Buta Airways Launched Kharkiv–Baku Flights