Austrian Airlines will initiate flight service to the Seychelles starting with its winter 2017/18 flight schedule.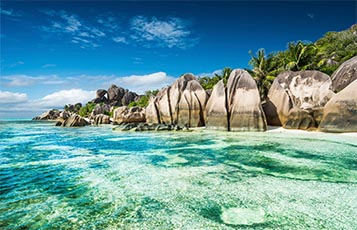 As of October 25, 2017, Austrian will fly non-stop every Wednesday from Vienna to the vacation island in the Indian Ocean, returning to Vienna on Thursdays. As a result, the airline will now offer a total of five long-haul warm water destinations in its route network: Austrian will be flying one time per week to Havana, Colombo and Mahé in the Seychelles.
The Maldives will be served up to two times a week and Mauritius up to three times a week directly from Vienna. In addition, Austrian Airlines is further expanding bilateral flight traffic to neighboring countries compared to the 2016/17 winter flight schedule. The new 2017/18 winter flight schedule will be valid starting on October 29, 2017.