Atlasglobal UA gives free access to business lounges
From now on Atlasglobal business class passengers have free access to business class lounges at Kharkiv and Lviv airports.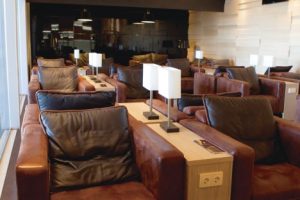 Atlasglobal Ukraine Airlines, a subsidiary of Istanbul based Atlasglobal, starts scheduled flights between Istanbul and 3 Ukrainian cities Lviv, Kharkiv and Zaporizhia as of August 31, 2015.
On July 26 2015 the commission of the State Aviation Service of Ukraine granted the airline's application to several international routes: Lviv- Istanbul, Kharkiv-Istanbul, Vinnytsia- Istanbul, Kiev-Moscow, Kiev- St. Petersburg, Kiev-Erbil, Kiev- Larnaca, Kiev Bishkek, Odessa-Vilnius, Istanbul-Odessa, Kyiv- Tbilisi, Madrid -Kyiv, Odessa-Batumi, Odessa-Tbilisi, Odessa-Milan.
For details, please call Atlasglobal call-center: 0800505563 (24/7).