airberlin to introduce non-stop flight from Dusseldorf to Reykjavik
Iceland is booming – and not just since the European Football Championship! Due to the high demand, airberlin is once again expanding its service to Iceland from the coming winter season, and will operate two flights a week from Dusseldorf to Reykjavik from November to April, in addition to its service from Berlin-Tegel. Every Thursday and Sunday, the airline will operate non-stop flights to the Arctic Circle island from its two hubs. airberlin is the only German airline with an all-year-round service to Iceland.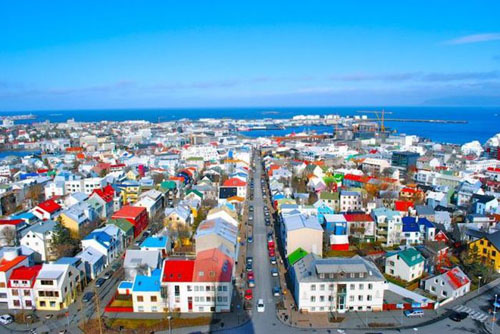 Even in low season, Iceland is fascinating, with its breathtaking countryside, mild climate due to the warm Gulf Stream and its hot springs and geysers. The winter months are particularly attractive to travellers wanting to see the famous Northern Lights, thanks to the fantastic displays.
Stefan Pichler, Chief Executive Officer of airberlin, said: 'Last winter, we were very pleased with the performance of our first all-year-round Icelandic route from Berlin. We're now extremely confident that our flights from Dusseldorf will be just as successful, due to the large catchment area and convenient integration into our hub.'
Attractive feeder flights to Berlin and Dusseldorf are available in the winter season from a number of airports in Germany, Austria and Switzerland, for example from Munich, Nuremberg, Stuttgart, Vienna and Zurich.
airberlin has also released its 2017 summer schedule for booking. Germany's second largest airline will fly non-stop to Reykjavik up to 17 times a week from Berlin, Dusseldorf, Hamburg, Munich and Vienna.