Wizz Air starts operating from it's tenth airport in Romania
Wizz Air operated this week the first flight form Satu Mare, the tenth and the newest WIZZ airport in Romania. The airline's first route is Satu Mare – London Luton, operated two times a week on Mondays and Fridays. The maiden flight landed in Satu Mare on Monday, 31 October, with 160 passengers from London Luton and carried 171 passengers to the UK.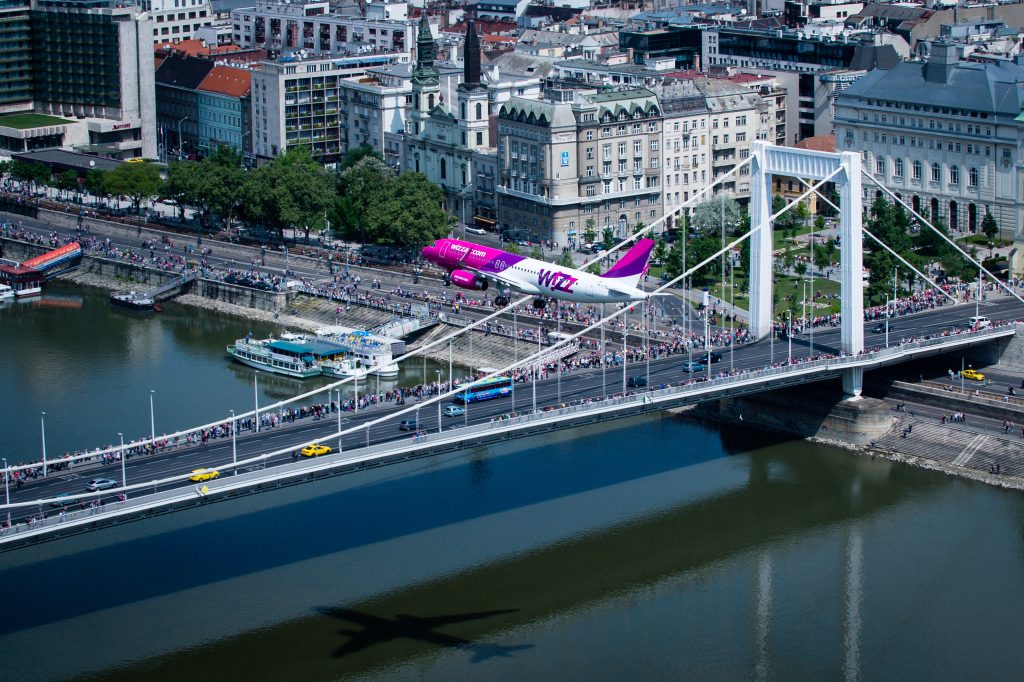 With this new service from Satu Mare, which is the first international route from Satu Mare airport, Wizz Air strengthens its leadership position in Romania and continues to offer the largest connectivity between Romania and the rest of Europe. Seats on the route to London and can be booked from RON 109. The flight from Satu Mare will contribute to local tourism as well as to the business environment and to all industries connected with the aviation field.
WIZZ is committed to the Romanian customers for almost 10 years and has constantly invested in the local operations. The company will close 2016 with a fleet composed of 20 aircraft, including 4 of the ultra-efficient brand new 230-seat Airbus A321, all serving the Romanian market. Will Air's low fare network in Romania currently offers 129 routes to 19 countries from 10 Romanian airports. In 2016 and early 2017 WIZZ has already announced and will start 35 new routes connecting Romania with the rest of Europe, including WIZZ's first internal route connecting Bucharest with Cluj-Napoca which starts a new era in domestic Romanian air travel. Over the past 12 months ending 31 October 2016 Wizz Air carried more than 5.3 million passengers to and from Romania. Over 600 Wizz Air colleagues currently work in Romania, looking forward to welcoming passengers on board WIZZ's Romanian flights, which this year will support more than 3,300 jobs in associated industries throughout the country.
Speaking at a press conference today in Satu Mare, Tamara Vallois, Head of Communications Wizz Air said: "We are thrilled to be launching our first route from Satu Mare, WIZZ's 10th airport in Romania to join the WIZZ low fare Romanian network of 129 routes to 19 countries. Wizz Air has been a pioneer for the low cost flights in Romania and reaching this milestone of 10 airports shows that Romanians appreciate Wizz Air's low fares and great connectivity with Western Europe as well as demonstrates Wizz Air's commitment to the country and to bringing opportunities to Romanian regions. We are proud to be the first airline to operate international services and the high load factor on the first two flights demonstrates that people in Satu Mare have been waiting for low cost travel opportunities. "