Wizz Air and Odesa Airport Launches 6 New Destinations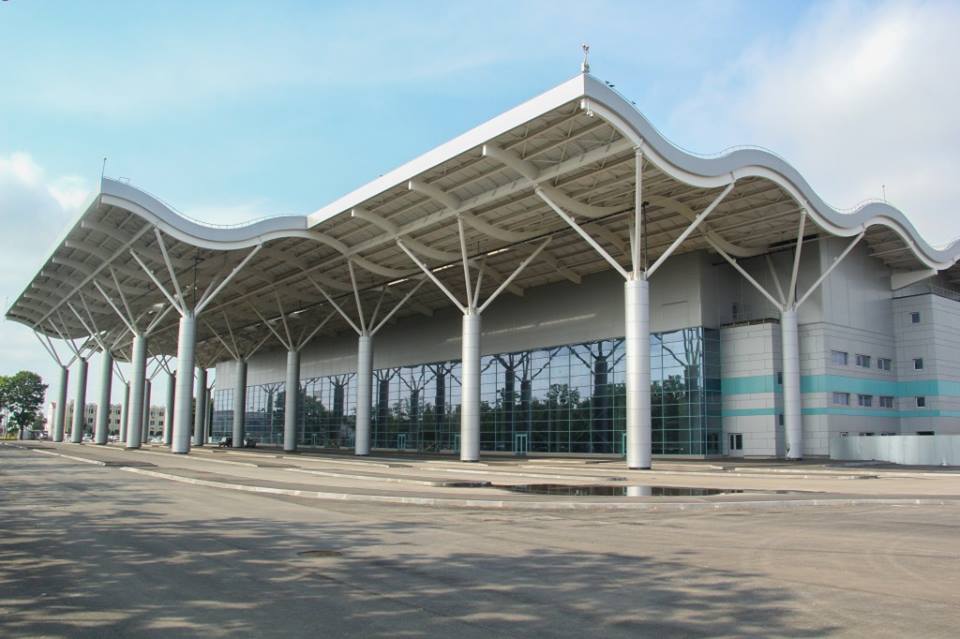 On November 1st, Odesa Airport served the first Wizz Air flight from Wroclaw within the previously announced program for 6 European destinations: Berlin, Budapest, Bratislava, Wroclaw, Gdansk, Poznan.
The aircraft with flight number HA-LPO arrived in Odessa at 20:15 (local time) with 90% loading of the board. Traditionally, we greeted the first flight with a water arch, a cake, and a red carpet. Wizz Air passengers will be served in the building of a new terminal, which opened its doors for departure within the gradual transfer of international flights.

On the occasion of the opening, we held a press conference with the participation of the Director of Marketing and Commerce of Odesa International Airport LLC Vyacheslav Cheglatonev, Wizz Air Corporate Communications Manager Paulina Gosk, and the Consul General of the Republic of Poland in Odesa Andrzej Schmidtke.


As Vyacheslav Cheglatonev noted: "Today is a great day in the life of Odesa airport and our passengers – we are beginning our cooperation with one of the leading European lowcosters. We are sure, that our passengers will appreciate this offer and make an unforgettable trips to Europe".

Paulina Gosk, Corporate Communications Manager at Wizz Air said: "Remaining dedicated to the Ukrainian market, we are delighted to start operations from Odesa. With 6 newly launched services to Slovakia, Poland, Germany, and Hungary, we continue to bring new travel opportunities to Ukrainian passengers and make air travel affordable for more people than ever before. We believe that the launch of these newest routes will stimulate the economy, aviation, and tourism sectors between the countries even more.


New Wizz Air flight schedule from Odesa:

Odesa-Wroclaw
From November 01, Mondays and Fridays
Odesa-Berlin (Berlin-Schoenefeld Airport)
From 03 November, Tuesdays and Saturdays
Odesa-Budapest
From November 02, Wednesdays and Sundays
Odesa-Gdansk
From November 02, Tuesdays and Saturdays
Odesa-Katowice
From November 02, Tuesdays and Saturdays
Odesa-Bratislava
From November 03, Wednesdays and Sundays.
Comments Off

on Wizz Air and Odesa Airport Launches 6 New Destinations