Virgin Holidays has bottled genuine 'Holiday Spirit'
Virgin Holidays enlisted IBM's Watson – the world's most intelligent super computer – to analyse the thoughts and feelings of more than 15 million holidaymakers from their social media posts. These emotions were then matched to thousands of rum flavour descriptors and Virgin Holidays created a bespoke rum blend from the one-off recipe.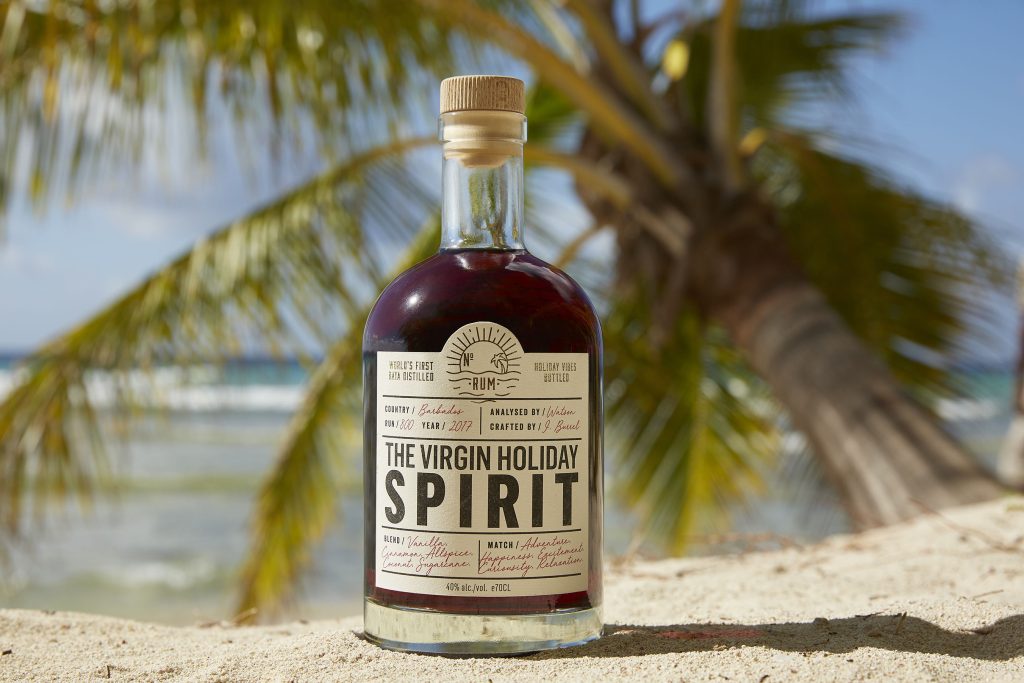 The project was overseen by Ian Burrell, a leading authority on rum, to make sure that a recipe derived from artificial intelligence was distilled with complete accuracy. Ian meticulously replicated the emotion-infusion and the end result is a smooth, sweet and lightly spiced drink that captures the home of rum, the Caribbean.
"We've long been known for creating the 'perfect blend' when it comes to holidays, so we set ourselves the task of translating this into something tangible," David Gee, interim Managing Director at Virgin Holidays said. "Bottling the holiday spirit, and creating a blend informed by joy, excitement, curiosity and confidence perfectly encapsulates the Virgin Holidays experience. We'd encourage any rum-lovers out there to pop into any of our V-Room stores over the last week of our sale to try it while stocks last!"
800 bottle of Virgin Holiday Spirit are available now in nine V-Room retail stores nationwide. These stores feature a fully operational bar that will either serve the rum in a bespoke cocktail for any customers, or sell a take-home bottle for £59.