The State Agency for Tourism Development (DART) has broadened Ukraine's map of tourist attractions. As announced by the agency's chairwoman, Mariana Oleskiv, on her Facebook page, there are now 170 such locations, and this number is not final.
"These destinations best represent our historical, cultural, architectural, and religious heritage, appealing to both Ukrainians and foreigners, whom we will be delighted to welcome after victory," wrote the head of DART. In total, iconic tourist spots from all 25 regions of Ukraine, including Crimea, are included in the list.
Highlighting Crimea as Part of Ukraine
"Because Crimea is Ukraine, and we all know it perfectly well. After de-occupation, it will become popular because tourism is the main natural source of business for the peninsula. I am confident that Europeans will appreciate it," Oleskiv emphasized. At the same time, she added that in the three eastern regions, which are currently partially occupied and subject to constant shelling, there are 20 tourist magnets.
"It is in the East and South, which suffer the most from Russia's aggression, that nearly a quarter of the destroyed tourist attractions are located among those we identified in 2021," she pointed out.
Preserving Ukraine's Rich Cultural and Historical Heritage
The expansion of Ukraine's tourism destinations is a significant step toward preserving and promoting the country's rich cultural and historical heritage. With 170 must-visit places now officially recognized, Ukraine's diverse offerings for travelers, both domestic and international, are increasingly being highlighted.
Despite the challenges posed by ongoing conflicts in certain regions, Ukraine is determined to showcase its unique attractions and welcome visitors from around the world. This initiative by DART represents a commitment to reinvigorate the tourism industry across the nation, boost local economies, and celebrate Ukraine's rich cultural tapestry.
As these tourist destinations continue to flourish, Ukraine remains a country with endless opportunities for exploration, where travelers can immerse themselves in history, culture, and the warm hospitality of its people.
Vinnytsia Oblast:
Lyadivsky Svyato-Usiknovensky Cave Monastery of the 11th century.
Cherepashynetsky Quarry.
Vinnytsia Roshen Fountain.
National Museum-Estate of M.I. Pirogov.
Potocki Palace.
State Historical and Cultural Reserve "Busha".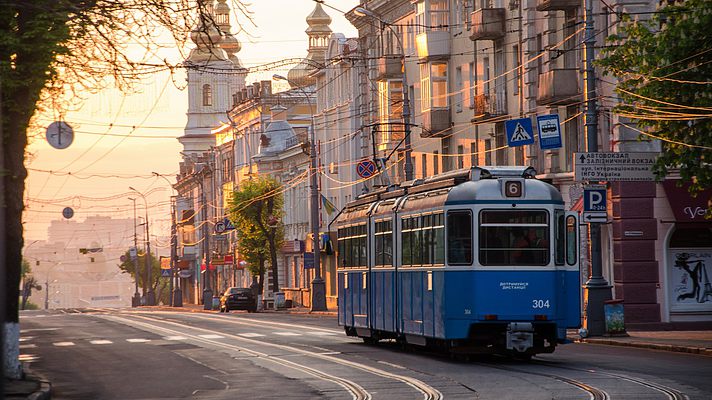 Dnipropetrovsk Oblast
Petrykivsky Museum of Ethnography
Tokivsky Waterfall
Vilnohirsk Quarry ("Dniprovsky Maldyvy")
Central Culture Palace in Zhovti Vody
Quarry of the Southern Mining and Processing Plant (SGOK)
Holy Trinity Cathedral
Kirovohrad Oblast
I.K. Tobilevych (Karpenko-Karyi) Reserve-Museum "Khutir Nadiya"
Museum of Strategic Missile Forces
Theater of Corifei
Lake Berestuvate (Black Lake)
Cascade Area
Geometric Center of Ukraine
Ethnolaboratory "Baba Yelka"
Complex of Sites in Svitlovodsk (Kremenchuk Hydroelectric Station, Yacht Club "Crystal," Blue Lake)
Poltava Oblast
Poltava Regional Museum named after Vasyl Krychevsky
Round Square
State Historical and Cultural Reserve "Field of the Poltava Battle"
National Museum-Preserve of Ukrainian Pottery in Opishne
National Museum-Preserve M.V. Gogol
Town of Reshetylivka
Cherkasy Oblast
National Dendrological Park "Sofiyivka" and the city of Uman
Holodnyi Yar scenic area
Shevchenko National Preserve
State Historical and Cultural Reserve "Tripillia Culture"
Butskiy Canyon
Geographic Center of Ukraine
Volyn Oblast
Lake Svityaz
National Natural Park "Pripyat-Stokhid"
State Historical and Cultural Reserve "Ancient Volodymyr"
Historical and Cultural Preserve "Old Lutsk"
Olytsky Castle
Berestechko
Ivano-Frankivsk Oblast
Dovbush Rocks (village of Bubnyshche)
The center of the heritage of the Vyhoda narrow-gauge railway
Carpathian Tramway
Hoshiv Monastery and Manyava Skete
National Preserve "Ancient Halych"
Yaremche and Probiy Waterfall
Kolomyia and the Museum of Pysanka (Easter egg)
Center of Carpathian Culture (Kosiv) and the National Park "Hutsulshchyna"
Dniester Canyon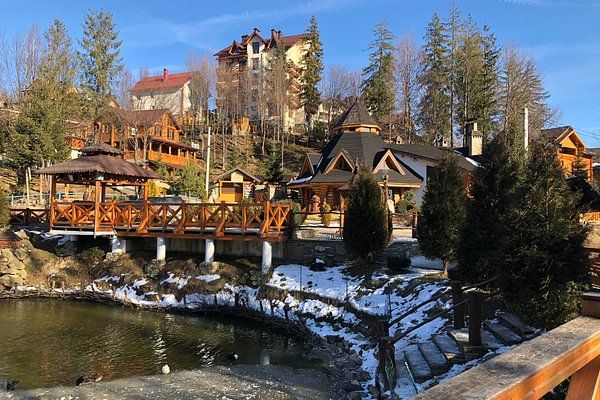 Zakarpattia Oblast
Uzhhorod Castle
Thermal Springs of Berehove
Palanok Castle
St. Miklosh Fortress
Shenborn Castle
Mineral waters of Svaliava
Shypit Waterfall
Lake Lypovetske
Lake Morske Oko
Synevyr National Nature Park
Uzhanskyi National Nature Park
Borzhava Mountain Range
Carpathian Mountains
Lviv Oblast
Pidhirtsi Castle
Zolochiv Castle
Svirzh Castle
Truskavets Resort
Tustan Historical and Cultural Reserve
Morshyn Resort
Skolivski Beskydy National Nature Park
Slavske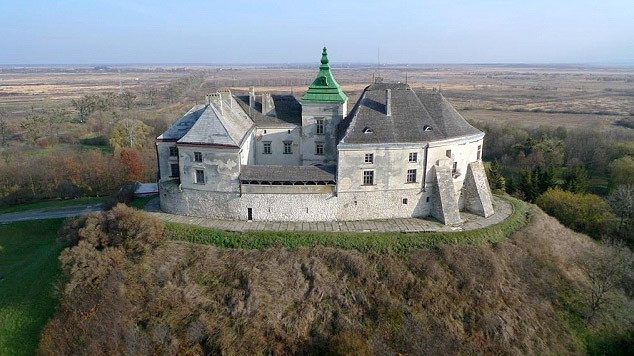 Rivne Oblast
Basaltovoe
Klevan (Tunnel of Love)
National Historical and Memorial Reserve "Field of Berestechko Battle"
Tarakaniv Fort
Dubno Castle
Rivne Regional Local Lore Museum
Ostroh Castle
Nobel National Natural Park
Ternopil Oblast
City of Kremenets
Zbarazh Castle
Plebaniv Viaduct in Terebovlia District
Buchach Town Hall
Verteba Cave
Panorama of Zalishchyky (Dniester Canyon)
Dyurynsky Waterfall
Khmelnytskyi Oblast
Sataniv Castle
Kamianets-Podilskyi
Bakota
Podilski Tovtry National Nature Park
Fortress in Medzhybizh Village
Chernivtsi Oblast
Yuriy Fedkovych Chernivtsi National University
Pamir Station
Village of Bila Krynytsya
Khotyn Fortress
Shyshkovi Hills
Halytsky Monastery
Protiate Kamini
Zaporizhzhia Oblast
Khortytsia National Reserve
Zaporizhzhia Regional Local Lore Museum of the Zaporizhzhia Regional Council
Kamianske Settlement – the Capital of the Scythian Kingdom (4th-3rd centuries BC)
Historical and Architectural Museum-Reserve "Popov Estate"
National Historical and Archaeological Reserve "Kamiana Mohyla"
Mykolaiv Oblast
Aktovsky Canyon
Trykratsky Forest
Balastne Lake
Olvia
Buzky Gard National Nature Park
Migiya
Biloberizhzhia Sviatoslav National Nature Park
Kinburn Spit
Odesa Oblast
Lower Dniester National Nature Park
Akkerman (Bilhorod-Dnistrovskyi) Fortress
Wine and Flavor Road
Danube Biosphere Reserve and the city of Vylkove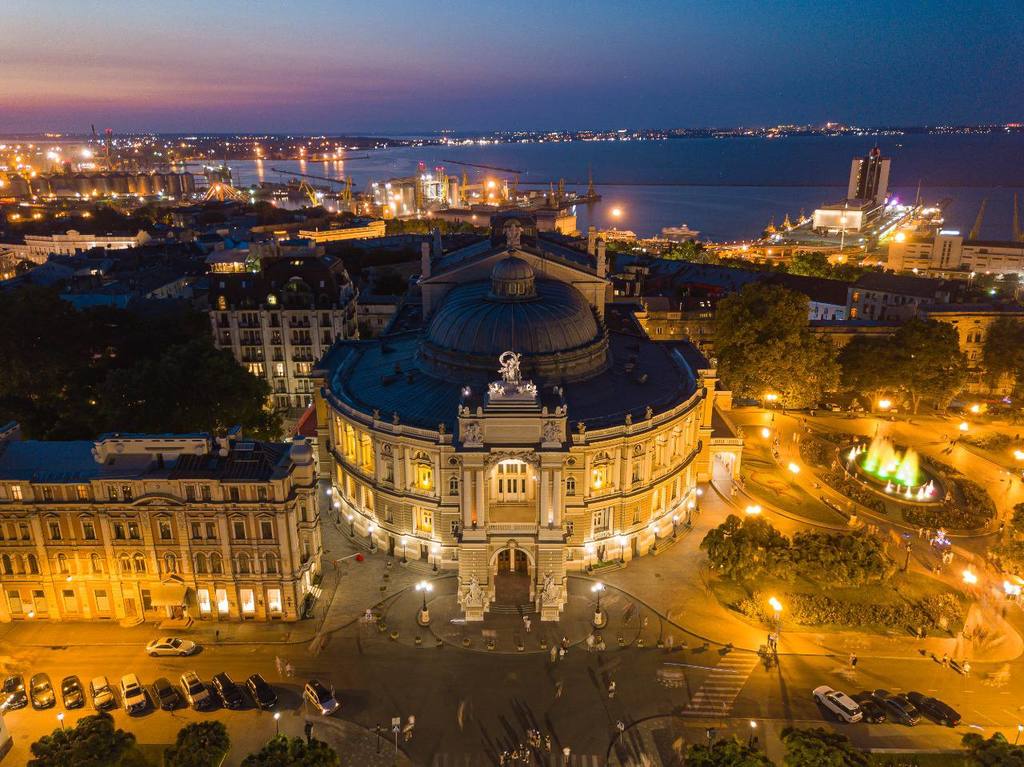 Kherson Oblast
Baidyha Dunes
Oleshky Sands
Nova Kakhovka
Askania-Nova Biosphere Reserve
Dzharylhach Island
Pink Lake Syvash
Henichesk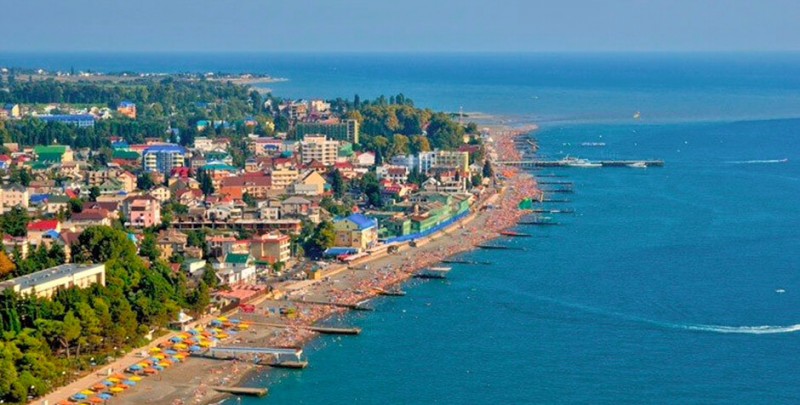 Crimea
Swallow's Nest
Mount Ai-Petri
Chersonesus Taurica
Genoese Fortress
Fort Kerch
Fort Totleben
Zhytomyr Region
"Kamiane Selo" (Stone Village)
Drevlyansky Park
National Museum of Space named after S.P. Korolev
Radomysl Castle-Museum
Turchynivka
Historical Complex "Carmelite Monastery of Barefooted Carmelites"
Kyiv Oblast
National Park "Mezhyhirya"
Saint Sophia's Cathedral, Kyiv
Kyiv Pechersk Lavra
National Museum of Folk Architecture and Life of Ukraine
Ancient Kyiv in the "Kyiv Rus" Park
National Historical and Ethnographic Reserve "Pereyaslav"
State Dendrological
Sumy Oblast
Desniansko-Starogutsky National Nature Park
Field of the Battle of Konotop
Shelekhiv Lake
State Historical and Cultural Reserve "Posol'skyy"
Holy Trinity Cathedral in Sumy
Hetmansky National Nature Park
Chernihiv Region
Novhorod-Siverskyi Historical and Cultural Museum-Reserve "The Tale of Igor's Campaign"
National Architectural and Historical Reserve "Ancient Chernihiv"
National Historical and Cultural Reserve "Hetman's Capital"
National Historical and Cultural Reserve "Kachanivka"
Beremytske Nature Park, Mizhrichynsky Regional Landscape Park
Donetsk Region
Holy Mountains National Park
Chalk Rocks of Bilokuzminivka
Salt Mines of Soledar
Stone Graves Reserve
Kleban-Bik Landscape Park
Mariupol
Luhansk Region
Vorontsove Field
Natural Reserve Fund of Kreminshchyna
Geological Natural Monument "Baraniachi Loby"
Derkul Horse Farm
Luhansk Regional Cossack Equestrian Theater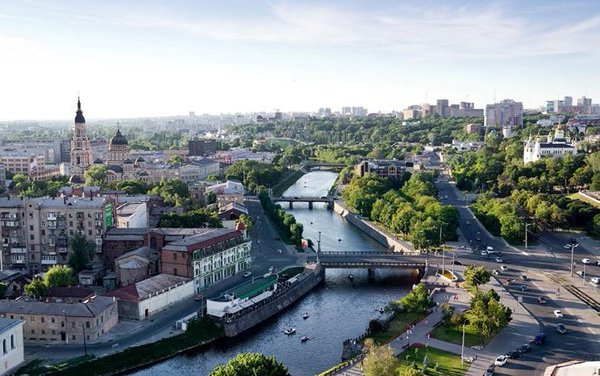 Nataliivka Park-Monument of Landscape Architecture
Singing Terraces
Shariv Palace and Park Complex "Sadyba"
Feldman Ecopark
Central Park of Culture and Recreation
Kytsev Monastery
Dvorichansky National Nature Park
Hryhorii Skovoroda National Literary and Memorial Museum
You can view the map of expanded tourist attractions in Ukraine by following this link: http://surl.li/kzmmz