UITT 2016 – "Ukraine – Travel and Tourism" opened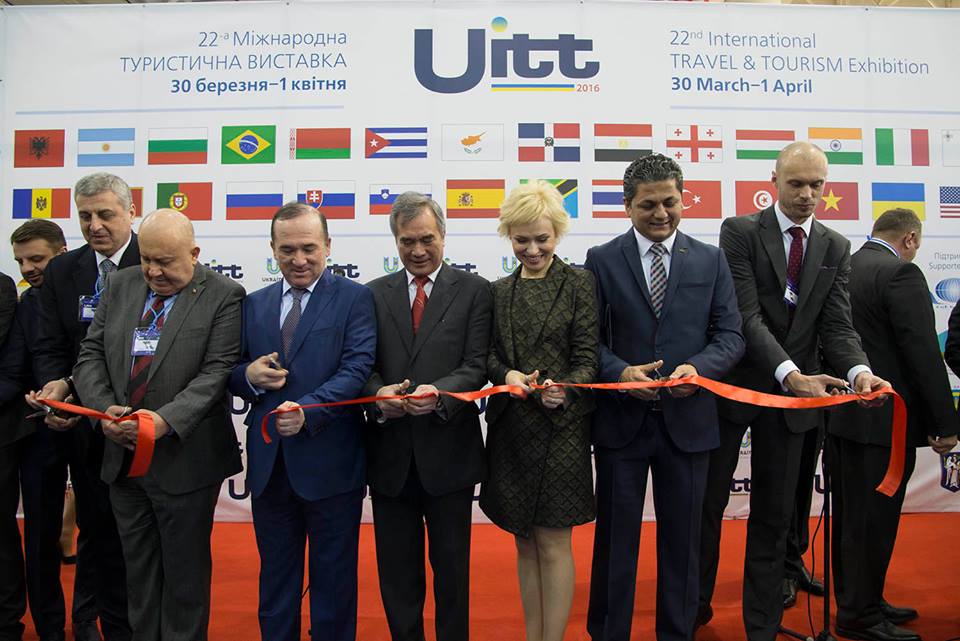 The official opening of the XXII International travel exhibition UITT 2016 – "Ukraine – Travel and Tourism" was held at the International Exhibition Center, 30 March 2016. Government officials, diplomats, the leading representatives of the tourism business and respectable foreign guests were presented at the ceremony of official opening of the exhibition.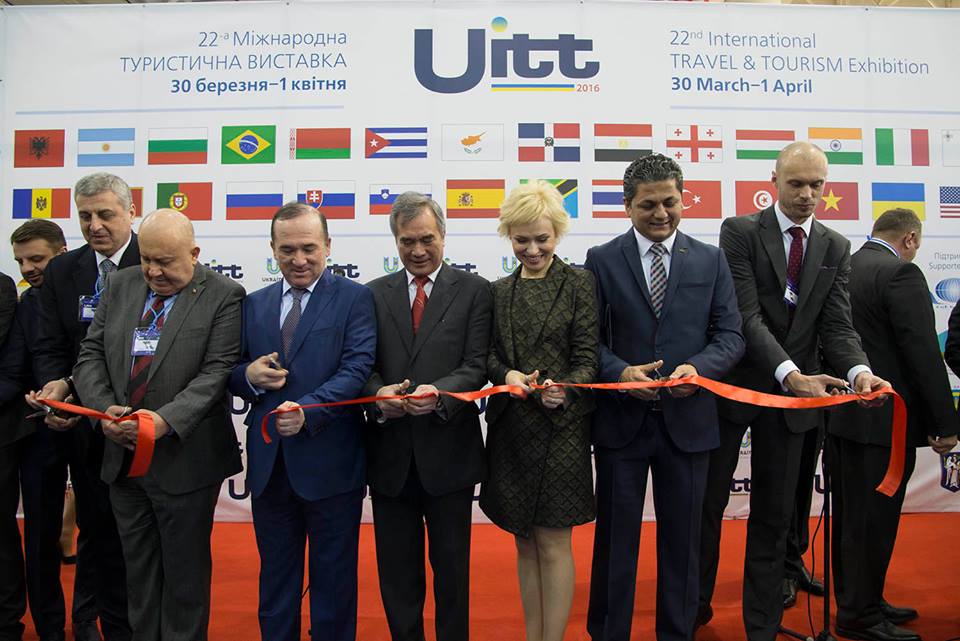 22 years UITT exhibition is an important event of the tourism industry of Ukraine, which gathers under one roof professionals of the tourism market, both national and international levels, government agencies, media, hoteliers and carriers.
After the official opening there was briefing, which covered the relevant issues and the results of the development of Ukrainian tourism. The discussion was attended by the Head of the Department of Tourism and Resorts of the Ministry of Economic Development and Trade of Ukraine – Ivan Liptuga. Mr.Liptuga outlined the prospects of tourism development in Ukraine for 2016-2017 and the Head of Tourism Department of Economy and Investments of Kyiv City State Administration – Anton Taranenko, introduced a new tourism concept of Kyiv city.
UITT 2016 – "Ukraine – Travel and Tourism" is holding from 30 March to 1 April in IEC Kyiv. It is also should be noted that at the third day of UITT-2016 – 1 April – exhibitors prepared for their guests – tourists – a lot of special offers, interesting gifts and surprises. Visitors will be able to participate in the certificates' drawing and could buy tours at competitive prices from leading travel companies.