April 27 at 22:05 from Kharkiv took off the first plane to Milan. It means that UIA direct flights Kharkiv–Milan have officially opened.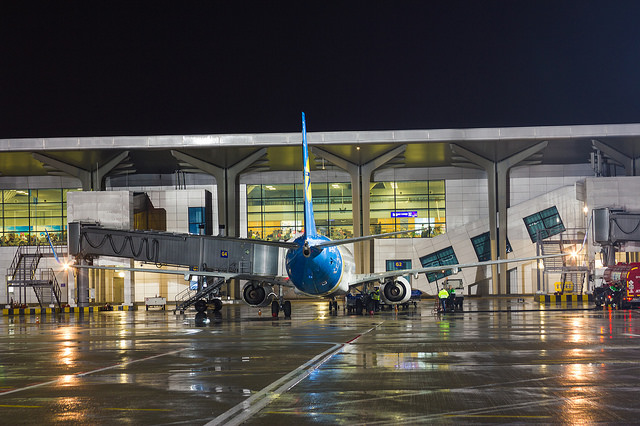 In honor of a new direction opening and the first flight, our passengers had lots of surprises: festive decor, flowers, buffet and a cake with Italian symbols. And then — a flight of 3 hours and 15 minutes, and a landing at the airport Milan–Bergamo.
The first return flight landed at Kharkiv International Airport on Saturday at 5:20.
The UIA flights Kharkiv‒Milan have become the first European flights from Kharkiv. Also, the airline operates the flights to Kyiv and Tel Aviv. These directions are traditionally popular among Kharkiv residents. Not less success we expect from the flights to Milan. All the first-flight tickets were sold out. We are sure that this will continue.
The cost of round-trip tickets without luggage starts from 5 018 hryvnias ($188). The flights are carried out twice a week.
Kharkiv–Milan is the second new direction, opened from Kharkiv International Airport for 2018. In early April, the low-cost air carrier Wizz Air launched the flights Kharkiv–Dortmund. The next direct flights will be to Katowice, Batumi, Larnaca, Rimini, Barcelona, and at the end of the year — to Vienna.