The Riu Tikida Beach in Agadir reopens its doors after a complete renovation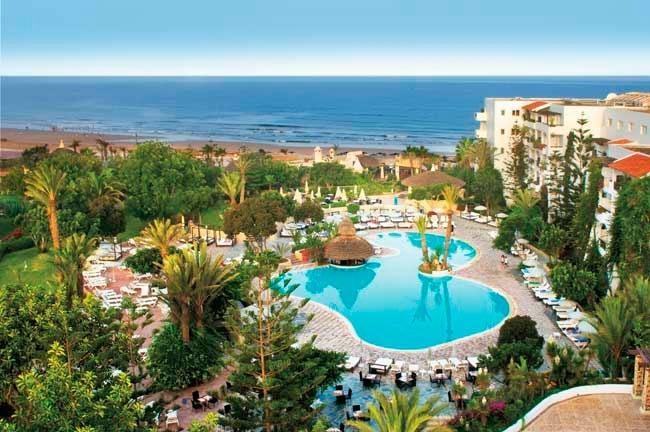 Palma de Mallorca, April 18, 2016.The 4-star Hotel Riu Tikida Beach, located on the beachfront in Agadir, has reopened its doors after a complete renovation. The resort owned by Tikida Group and managed by RIU Hotels & Resorts, remains all-inclusive and exclusively for guests aged 18 and over. The hotel will welcome the upcoming summer season with a fresh, more modern and elegant look thanks to the revamped design of its facilities.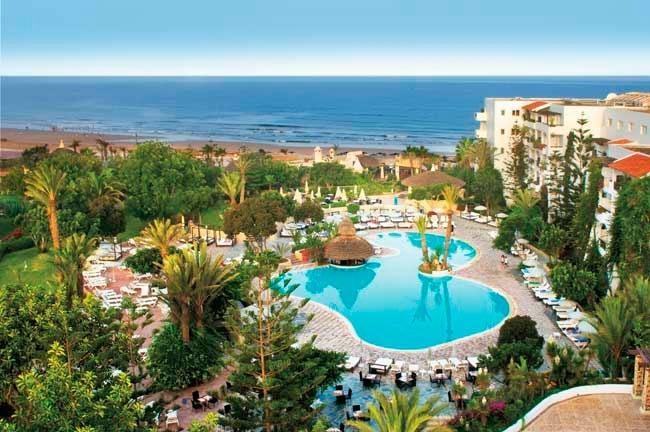 The Riu Tikida Beach, located in an exceptional location in Agadir and separated from its magnificent 6 mile long beach by only a promenade, has 254 newly designed and more attractive rooms with bathrooms remodeled into walk-in showers and designed with top-quality and modern materials. All rooms have Wifi connection, fire detectors and flat screen television.
Likewise, the hotel's entrance and reception have been completely redone providing extra brightness and freshness to the main lobby. One new addition is the creation of the "Yellow" lobby bar, where guests can enjoy a drink in an exotic and exclusive setting.
After the renovation, both the main buffet "Le Caroubier", as well as the Moroccan restaurant "Le Mogador" open nightly by reservation only, have undergone a makeover and will delight guests with their exquisite decoration and extremely elegant interior design. In addition, the "Casablanca" lounge also has a new look. It has been decorated in typical Moroccan style with a modern and unique touch exclusive to RIU hotels and Tikida.
The outdoor areas, which have been completely redone, include a new second pool, a gym with new equipment and the popular Hamman, a Thalasso area that offers all guests a heated indoor pool in the winter and massage rooms where they can enjoy a range of treatments.
RIU Hotels and Tikida Group currently have five hotels in Morocco, three in the Agadir area and another two in Marrakesh. All of the hotels offer All-Inclusive service, characteristic of RIU Hotels & Resorts.