The International Aerospace Exhibition ILA Berlin Air Show-2016
The International Aerospace Exhibition ILA Berlin Air Show-2016 was opened on June 1. The Exhibition was opened by Angela Merkel, the Federal Chancellor of Germany, and Lütfi Elvan, the Transport Minister of Turkey. The members of German government were present at the opening ceremony as well.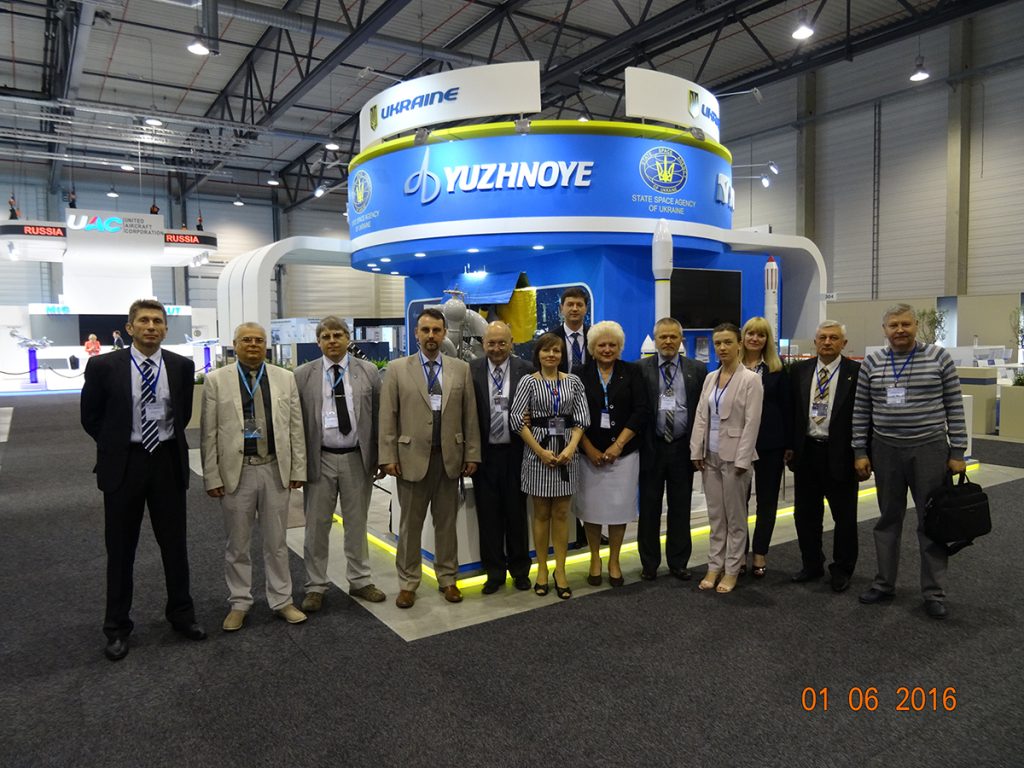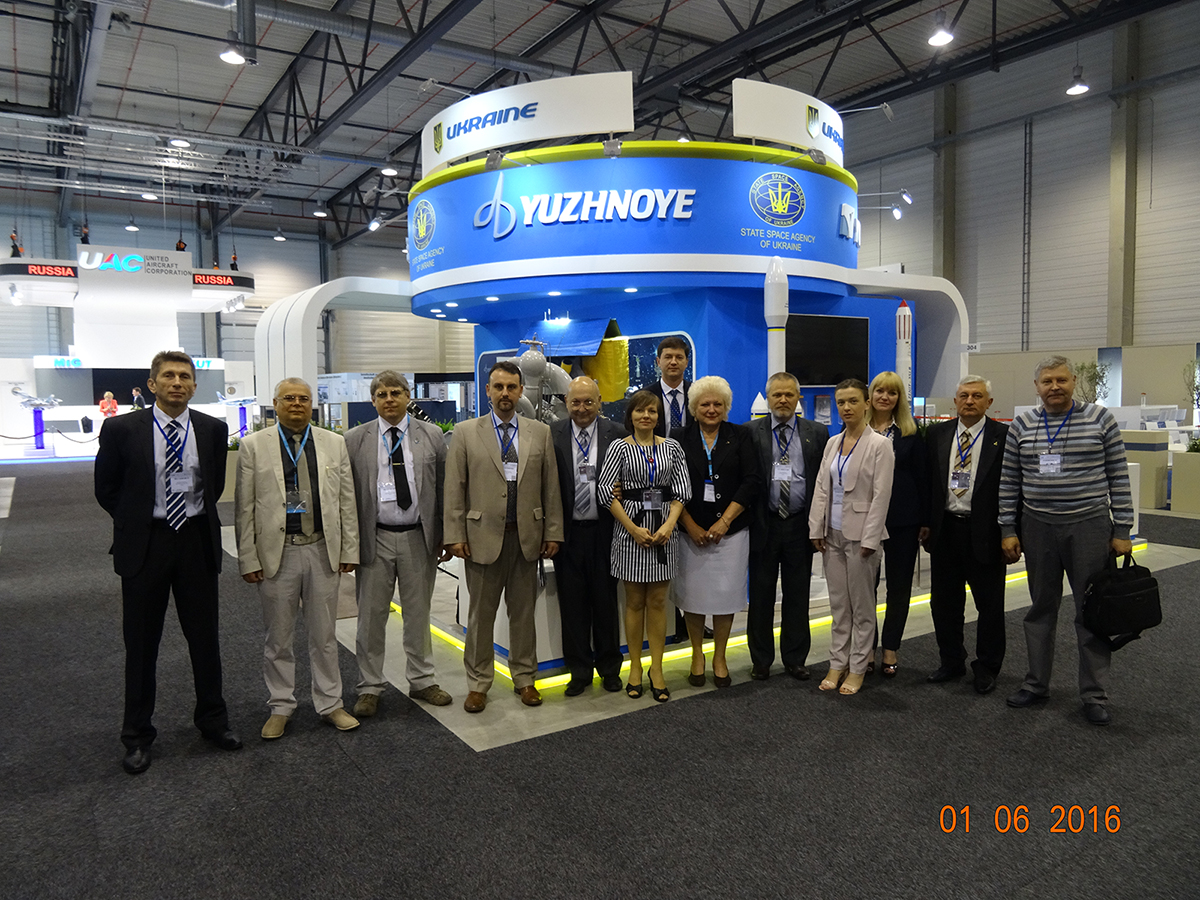 The Air Show will be held till June 4. The first two days the Exhibition is opened for the specialists, on June 3, 4 – for wide audience. The space exhibition hall is one of the main exhibition halls.
Yuzhnoye SDO, SSAU and PA YMZ participate in ILA-2016 with their joint exhibition. Yuzhnoye SDO stand presents dummies of operating and perspective launch vehicles: Zenit-3SL, Zenit-3SLB, Antares, Mayak-33-4Т; dummies of liquid rocket engines RD 810 and RD 843; dummy of Sich-2M spacecraft; dummies of low thrusters and others.
The negotiations with Representatives of different companies – potential partners of Ukrainian rocket producers – are going to be held at the territory of the stand.
Yuzhnoye State Design Office was founded in 1954 based on a design department of Yuzhny Machine-Building Plant. The main area of Yuzhnoye's business is space technology. Yuzhnoye is the main actor in the national space programs. On Yuzhnoye's credit side is the development and launch of Sich series remote sensing satellites.
In 2000s, Yuzhnoye started developing components for other than in-house designed launch vehicles. E.g., a Yuzhnoye-developed and Yuzhmash-produced liquid-propellant rocket engine is used in the fourth stage of the European VEGA launch vehicle operated from Kourou Space Center. Yuzhnoye developed and Yuzhmash produces the Stage 1 Core Structure for the Antares launch vehicle made by Orbital Sciences Corporation of the United States.