The best Ukrainian restaurants in 2016
On December 03, 2016 the 4th awards ceremony for the best Ukrainian restaurants according to National SALT® Restaurant Awards 2015 was held in Kyiv.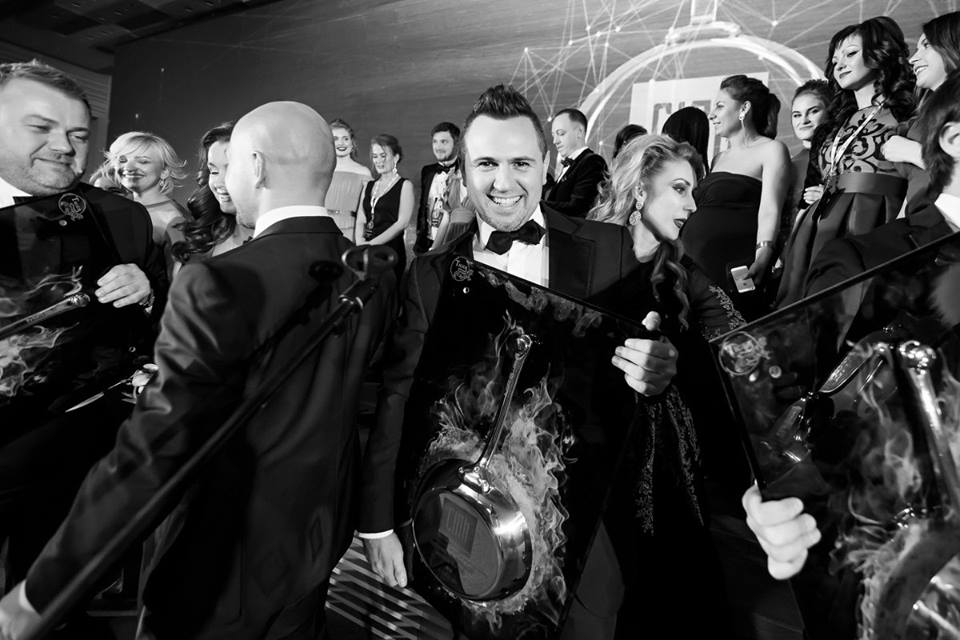 The main event of the year for the professional restaurant community of the country was traditionally held in the black tie format and was attended by 350 leading Ukrainian restaurateurs and famous world experts.
The list of finalists included 129 restaurants from 13 cities. The total number of the Awards nominees made up record-breaking 1934 restaurants from 49 Ukrainian cities!
The winners in 12 nominations were chosen by jury consisted of 16 Ukrainian experts and restaurateurs. The copper pan, the award, went to:
Coffee House 'London' – 'Best coffee shop', Kyiv
'BEEF meat & wine' – 'Best meat restaurant', Kyiv
'IBSEN' – 'The best seafood restaurant', Kyiv
Restaurant-salon 'Kanapa' – 'Best Ukrainian cuisine restaurant', Kyiv
'Under Wonder' – 'Best national cuisine restaurant', Kyiv
'Pyvnaya Duma' – 'Best beer restaurant', Kyiv
'Ostannya Barykada' – 'Discovery of the Year', Kyiv
'Loggerhead Bar' – 'Best bar', Kyiv
'BAO • Modern Chinese Cuisine' – 'Best author's cuisine restaurant', Kyiv
'Tsukernya' as 'Best confectionery', Lviv
'Vintage Nouveau' as 'Restaurant with the best wine list', Lviv
Kotelok – Bar mussel, 'Best city cafe', Odesa
The National Restaurant Award SIL® is annually granted since 2013. The award mission is the development of restaurant industry and hospitality sphere in order to increase competitiveness and improve quality at Ukrainian restaurants.
The winners were awarded the SALT® copper frying pan manufactured by deBuyer, the French company which has been producing dishes and utensils for hospitality professionals. The same frying pan is used by the majority of starred chefs of France.