Ukraine is not really known globally for its ski resorts, yet there are 51 ski resorts in Ukraine. The ski industry is rapidly developing and Ukrainian skiing spots are slowly getting onto the global traveler radars. Costs for accommodation, ski-passes and rental equipment stay low by European standards. Last 10 years some decent resorts like Bukovel have appeared, but in the meantime there are numerous small ski areas that are still entirely untouched by modern civilization.
Besides the Carpathians, ski slopes are arranged in the Dnipropetrovsk region (Lavina), in Cherkasy – (Vodyaniki), in Donetsk – Alaska Center and Svyatogorsk, in the Poltava region (Korchak, Skipens and Sorochin Yar), as well as near Kiev (Protasov Yar and Vyshgora) and Kharkov (Alpine Valley, Anger, HAI and Extreme Style (Kharkiv Switzerland)). Most of them are located near big cities and are very convenient for guest and locals.
Carpathian ski resorts are Ukraine's best-equipped ski resorts. All these resorts except Dragobrat are near towns or villages and have hotels, cottages, ski rental equipment, bars, cafes and disco.
Bukovel
Bukovel Ski Resort established in 2005. It is a modern ski resort located in the Ivano-Frankivsk region. Bukovel is Ukraine's only European-class resort, with high-speed lifts, groomed slopes (900 m to 1370 m height) and snow-making machines. It has 62 pistes and 16 lifts. The resort offers snow reliability from November to April.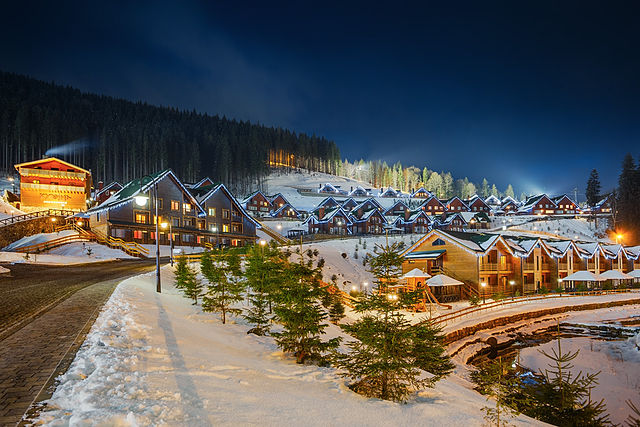 Apart from the ski resort, Bukovel is famous for its après-ski scene with festivals and concerts scheduled all winter long. It is the most expensive Ukrainian ski resort.
Slavske
One of the most popular ski resort in Ukraine, Slavske located 120 km from Lviv and is easily accessible by public transportation. It's one of the biggest Ukrainian winter sports centers. Four mountains – Trostian, Pohar, Menchur and Politechnik (600 m to 1235 m height )– give plenty of options for skiers. The best slopes are on Trostian mountain, which is 1235 metres above sea level.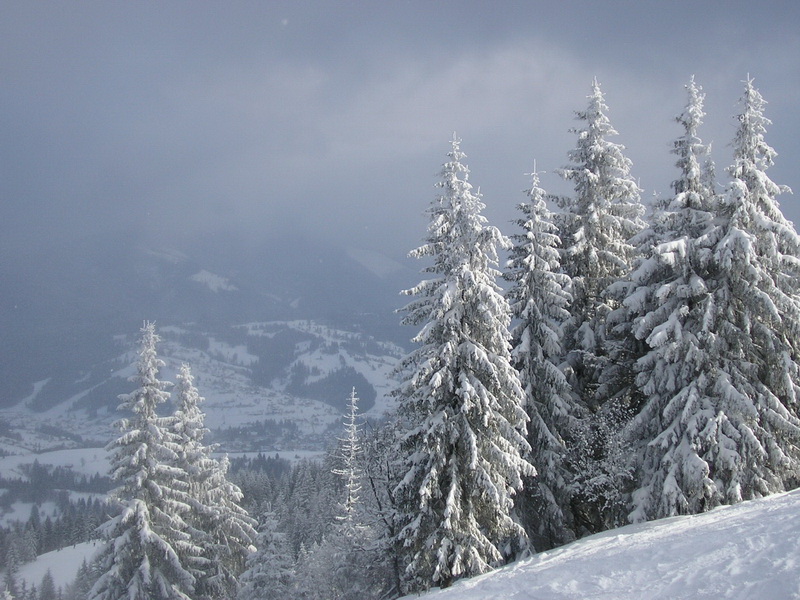 Founded in 1438, Slavske for many years was famous primarily as a spa resort. Slavske first became known as a skiing center in the late 19 and early 20 centuries. The first cableways and ski jumps were built in the 1920s and 1930s. It reached the peak of its popularity during the Soviet era when it became the main training grounds of the USSR Olympic team.
Slavske has 28 pistes and 20 lifts. The skiing season begins in late November ends in late March.
Podobovets, Pylypets and Mahura
Three mountains Podobovets, Pylypets and Mahura are very popular among Ukrainians. There's good selection of ski slopes and it have all the necessary for quality vacation. It has 25 km of pistes and 10 lifts. The resort offers snow reliability available from December to March, but there are no snow-making machines. These tree resorts are very close to each other so you can easily switch.
Dragobrat
With 3,899 m, it has the highest slope in Ukraine. This ski resort is the highest in the Carpathian Mountains (1400 to 1800 m), so snow lays here is much longer – till May.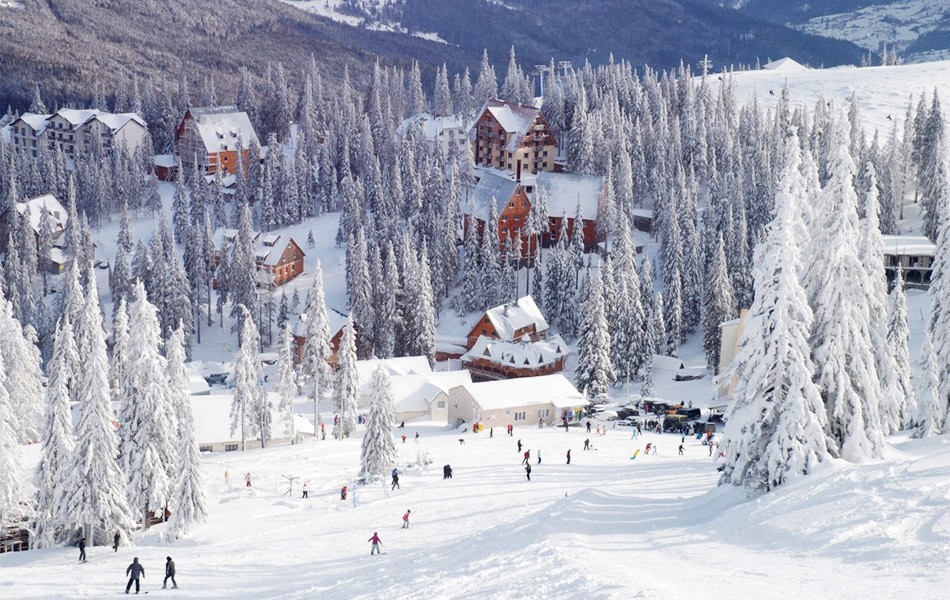 If you are beginner – this place is not for you, the slopes are rather tough. Ski resort is also not easily accessible, local pick-up truck service available as there is no yet proper road. Dragobrat has 20 pistes and 15 lifts.
PLAI
Ski resort PLAI is situated in Skole district of Lviv region near Plavie village (Kyiv-Chop route) at the foot of the mountain group Plai, 600 metres above sea level. The ski resort "Plai" operates since 2007.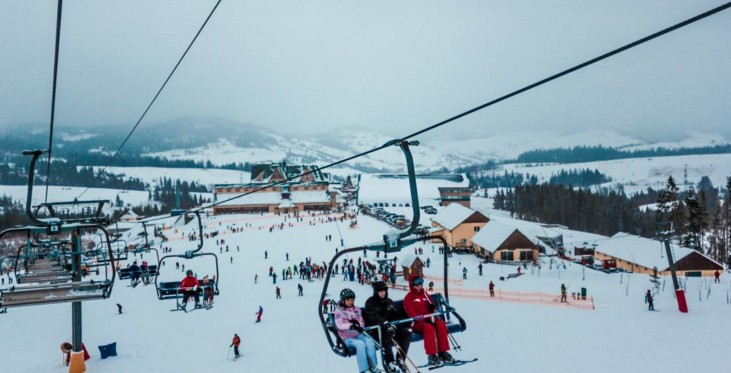 There are 6 different pistes – from flat to extreme. In general, "Plai" is different from other resorts in the region with integrated infrastructure and modern equipment. In addition, PLAI offers large museum complex, spa and indoor sports complex. This is a good destination for beginners and intermediates, with nursery slopes.