In this article, we will offer our Lviv travel guide and acquaint you with the most outstanding architectural monuments, museums, and places to eat and drink.
Extremely interesting history of Lviv counts over 750 years. Arouse in the 13th century as the capital of powerful The Principality of Galicia-Volhynia, Lviv was part of the Austro-Hungarian Empire, under the rule of Hungary, Rzeczpospolita, Kingdom of Poland, and the Soviet Union.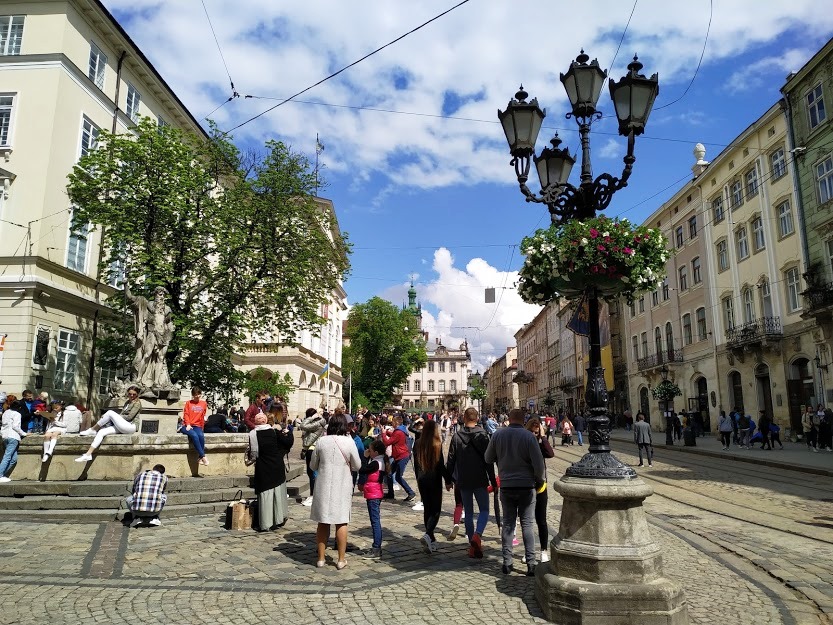 Lviv is a unique city where the traditions of European and Ukrainian values, the spirit of medieval and modern innovation, the calmness of the old town and attraction of a variety of events are combined in an incredible way. Here mysterious, irrational East merged with heroic and romantic West. Here Ukrainians, Poles, Jews, Armenians, Germans, and other nations tried to create a model of peaceful and fruitful coexistence.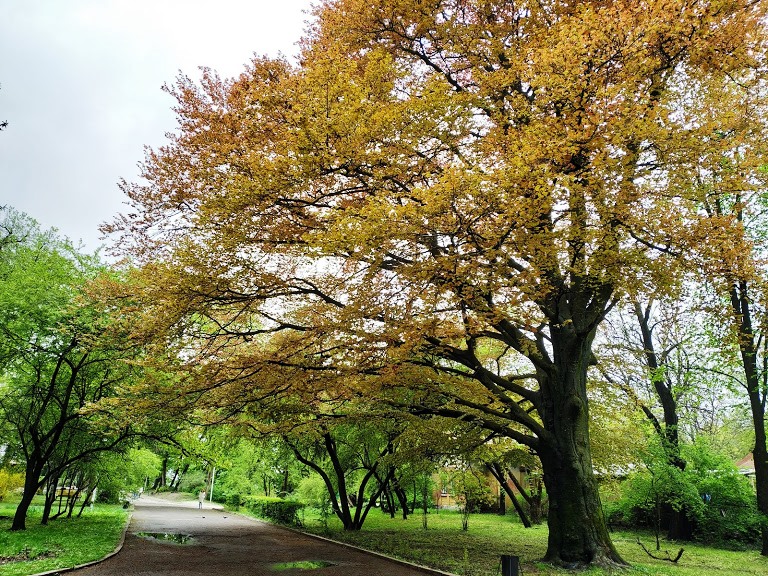 In Lviv were founded the first water supply, hospital, pharmacy, theater, post office, university, gymnasium. Here was printed the first book, newspaper, and magazine in Ukraine. Here was established the first Ukrainian Museum and held the first art exhibition. Lviv has about a hundred of these civilizational achievements. Only Kyiv can compete with its beauty, grandness, and number of amazing landmarks.
There are plenty of things to do and to see in Lviv. In this article, we will acquaint you with the most outstanding architectural monuments, museums, and places to eat and drink.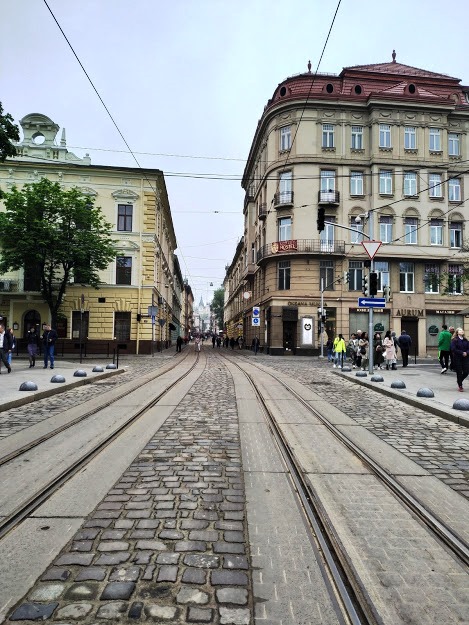 Surely visit famous Rynok Square, the heart of the city, the center of cultural, social and political life for almost 750 years. There are 50 unique architectural monuments of the 16th -20th centuries in the square.
The Lviv City Hall
Here work the mayor and 90 city deputies, but tourists can go through the corridors of the Hall and after going up the 350 steps, get the best city view.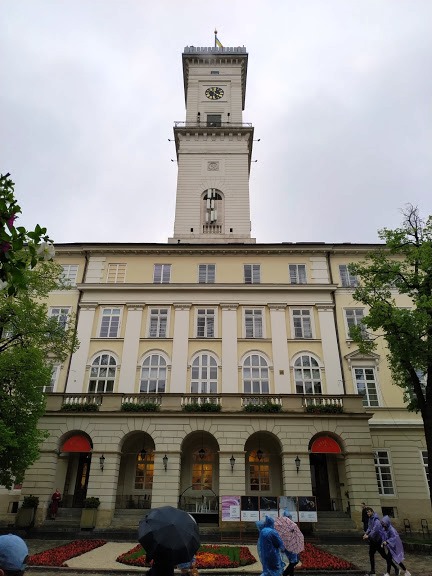 Walking around Rynok Square, pay attention to Bandinelly Palace, Black Stone House, and the Italian courtyard.
There more than 100 churches of the different denomination in Lviv. Wonderful icons, murals, sculptures – every temple charms, give peace and comfort.
Dominican Cathedral
This temple resembles the Church of St. Charles in Vienna and was built in 1748-1764. The Cathedral is a magnificent monument of the late Baroque with original sculptural decoration.
Latin Cathedral
Latin Cathedral is the main Roman Catholic Church in Lviv. As Lviv Cathedral was being constructed for half of the millennium and emerge different styles from different centuries.
Baroque Church of St. Anthony
Baroque Church of St. Anthony was built in 1718, the most valuable in the temple is the late Gothic icon "Virgin with Christ and holy Anna" (1520) and a sculpture of Our Lady of Immaculate made by Sebastian Fesinger in the 18th century located at the stairs leading to the temple.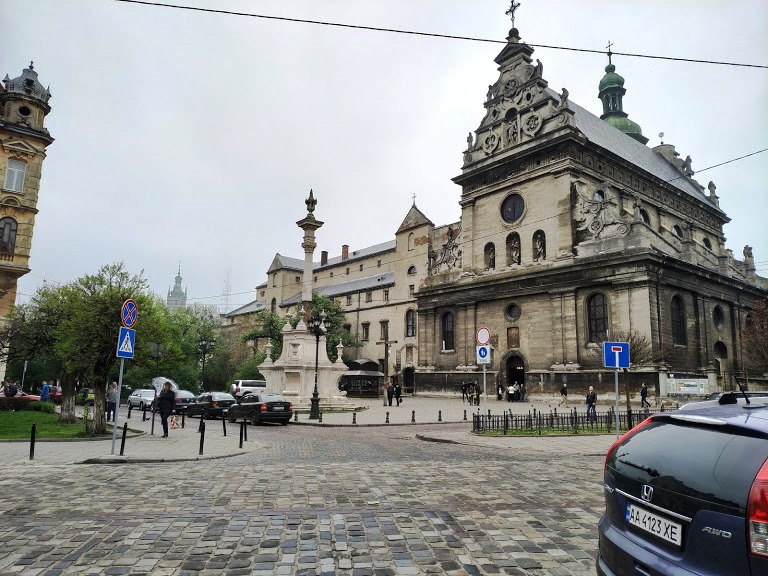 Temple of St. Olga and Elisabeth, the highest building of Lviv (85m) has viewing platform where you will discover an incredible view of the city.
Visit City Arsenal, the only museum of weapons in Ukraine. The exhibition includes of edged weapons and firearms, military uniforms and military theme dishes collection.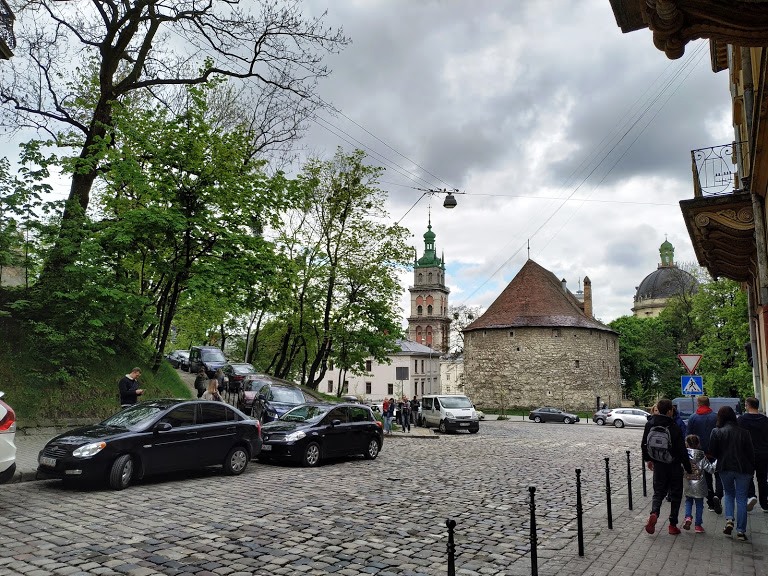 We recommend you to visit Lychakiv Cemetery, Historical and Cultural Museum-Reserve. Founded in 1786, one of the most beautiful and oldest cemeteries in Europe, the final resting place for Lviv's upper-class residents, the cemetery accommodate 500 sculptures, 2000 tombs, and 23 chapel-tombs.
Potocki Palace
One of the most interesting architectural monument of Lviv, the late 19-century palace was designed by French architect Louis d'Overnyu is a sticking example of the architecture of late historicism. Today, the historical building's premises are occupied by the European Art Museum. The Park of Fortifications in Miniature was recently opened in the Palace's yard.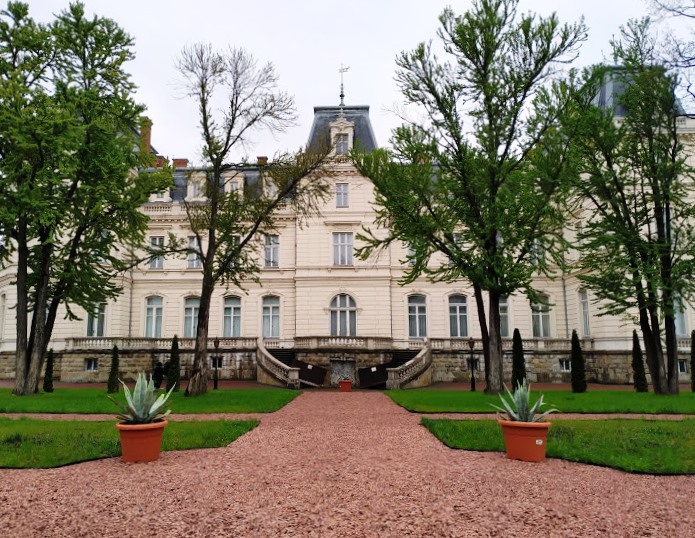 Visit Confectionery Pharmacy Ionovyh "Under the golden star" located near Potocki Palace, an interactive museum – confectionary, founded on the territory of an ancient pharmacy. In this pharmacy in 1853, the world's first kerosene lamp was invented.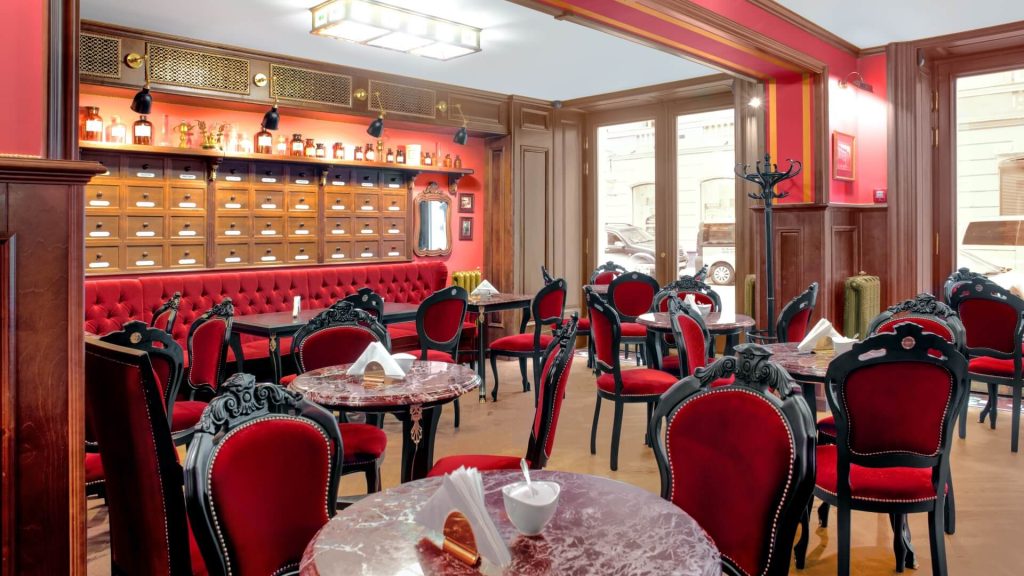 Here you can enjoy pastries, prepared according to old recipes and authentic drinks.
Another Pharmacy Museum located on Drukarska St.2 – is the oldest existing pharmacy in Lviv. Here you can see pharmacy equipment from different times, machines for preparing herbs.
Coffee Capital of Ukraine
The history of coffee in Lviv began in the late 18th century when confectioneries and coffee shops began to appear in the city. Since its introduction, coffee became popular in various circles of society. A lot of time passed, and the love for coffee did not disappear, making Lviv the coffee capital of Ukraine.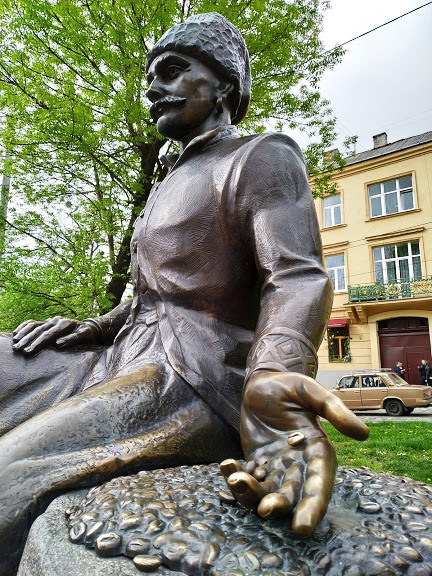 Although Lviv has more than 600 cafes, you can try to find your favorite in Lviv Coffee Mining Manufacture, Svit Kavy, Black Honey, Zolotoy Dukat, Lvivska Kopalnya Kavy and others.
Lviv is also renowned for its cakes and sweets, syrnyk, a moist pie made from fresh cottage cheese, is a local specialty that many guests to the city take back home. Try it in Cukiernia, Lvivski Plyatski. Chocolate lovers should visit Lviv Handmade Chocolate Café.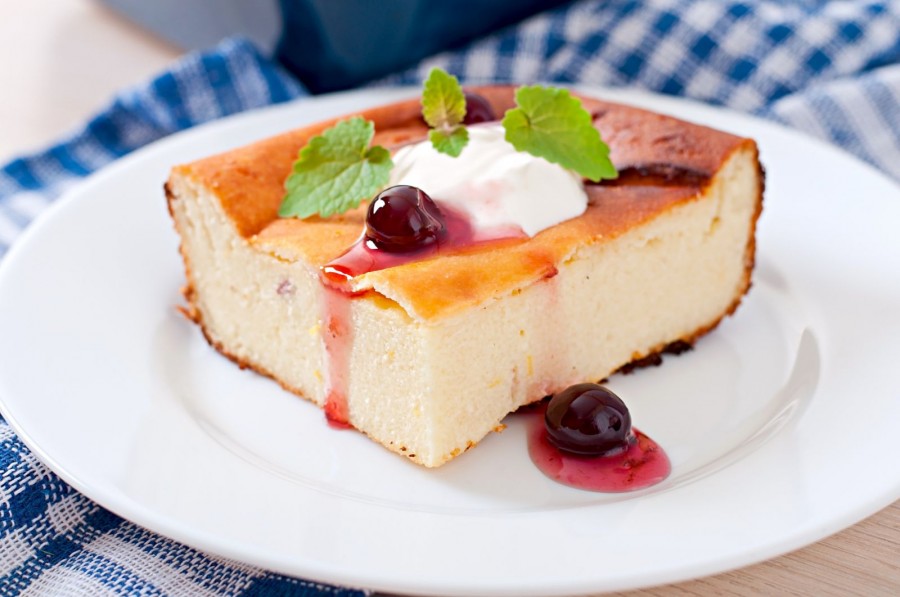 For beer, check out The Pravda Beer Theatre, a 4-story pub with live music and great beer. Try local cuisine at Baczewski Restaurant, Kryivka, Kumpel. We advise making a reservation for dinner.
We advise to visit Shampaneriya, try a combination of hot dogs and Georgian cuisine with a variety of sparkling wines from Italy, Ukraine, France, and Georgia.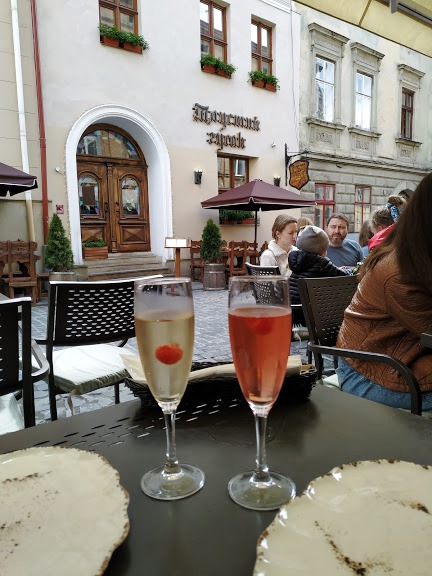 Indeed, there are many interesting and unusual places in Lviv. So welcome back to the city of Lion again and again.
There are about 80 hotels and 65 hostels in Lviv, you can find accommodation for every taste and budget. We enjoyed our stay at Ibis Styles Lviv Center in the historical center of Lviv.
ibis Styles Lviv Center provides comfortable stay within a reasonable budget. The hotel features a 24-hour front desk, conviviality area with free coffee and tea, and kid's play corner and located very close to the Rynok Square. We enjoyed a generous breakfast buffet with hot and cold dishes and unlimited WIFI connection.
ibis Styles Lviv Center is a hotel of the leading European international hotel operator AccorHotels and the first representative of the brand ibis Styles in Ukraine and the CIS countries.
A modern 7-storey building is located in the center of Lviv, on 3, Shukhevycha Street, on the territory included in the UNESCO World Heritage List. ibis Styles Lviv Center is a new stylish hotel, the design of which combines the elements of the Ukrainian national culture and functional comfort. The hotel started operating in August 2015 that made it the second representative of operator AccorHotels in Ukraine and first – in Lviv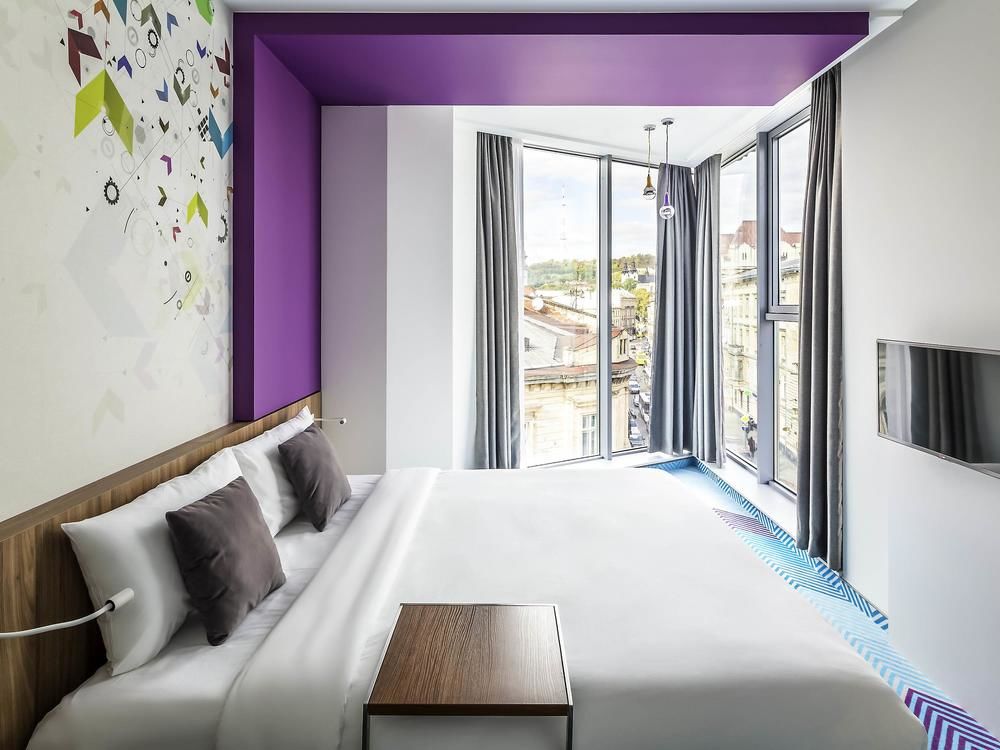 To know more about the best accommodations in Lviv visit our hotel guide.
Small tips from Ukraine Travel News:
Avoid high season
Take comfortable shoes
Make a reservation for dinner