Lviv is a unique city where the traditions of European and Ukrainian values, the spirit of medieval and modern innovation, the calmness of the old town and attraction of a variety of events were combined in an incredible way. Here mysterious, irrational East merged with heroic and romantic West. Here Ukrainians, Poles, Jews, Armenians, Germans and other nations tried to create a model of peaceful and fruitful coexistence.
There are about 80 hotels and 65 hostels in Lviv, you can find accommodation for every taste and budget. Following our popular articles about new hotel openings in Kyiv, Ukraine Travel News now presents the list of the best hotels in Lviv.
Originally constructed in 1914 by order of The Lviv Opera House by the famous Polish architect Tadeusz Hartel Astoria Hotel wore its name from the "birth". This hotel operated through both World Wars. Even though empires have vanished it continued to operate and was known as the 'Hotel Kyiv' for the past 60 years. After completion of a major renovation, the hotel is now opened, as the Astoria Hotel, restoring the original name and former elegance of Lviv's most historic and legendary hotel.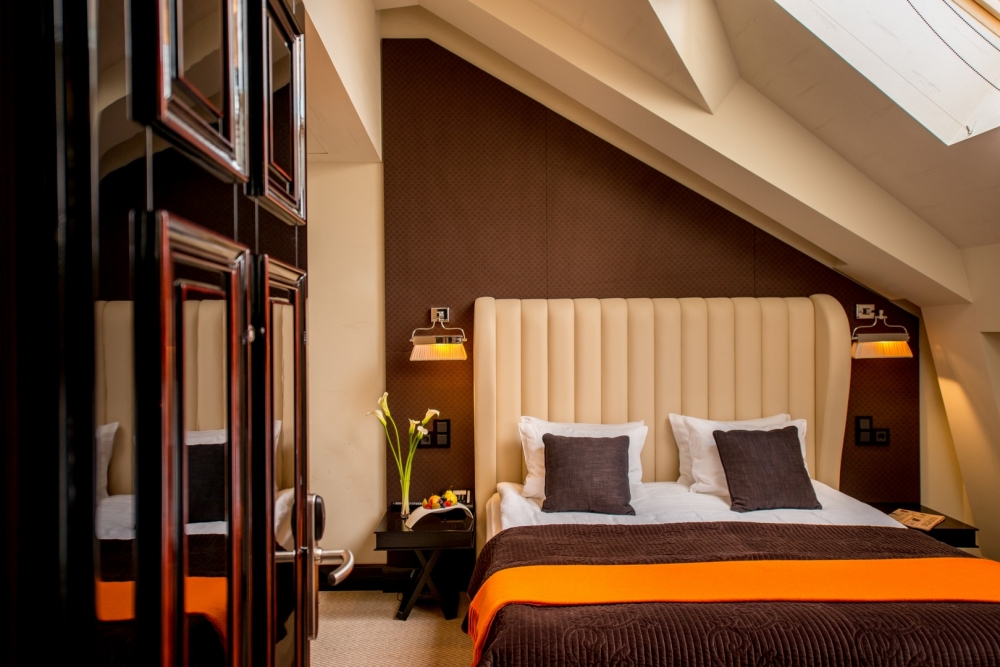 Astoria Hotel features 41 rooms, conference room, lobby bar and restaurant.
Leopolis is the luxury hotel in Lviv located right in the heart of the historical part where you can still feel the romanticism spirit and the old city Bohemian atmosphere. Leopolis is located in the restored building that is listed as a UNESCO World Heritage Site.
The hotel located only one minute walk from the Market Place, 4 minutes from the Opera Theatre, 3 minutes from the Vernissage, and 15 minutes from St. George Cathedral.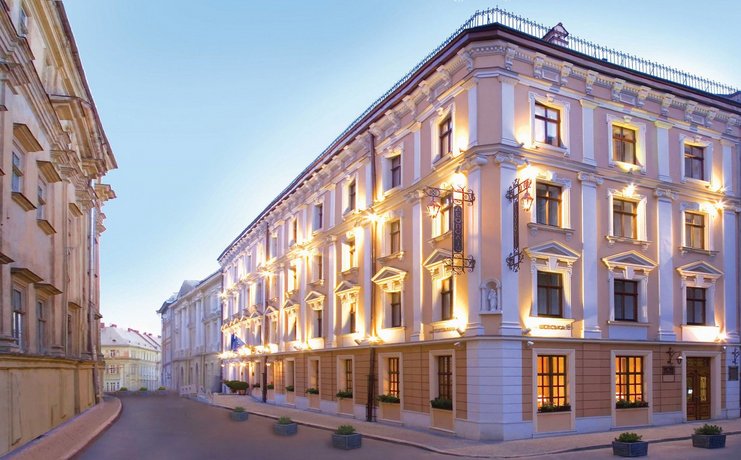 Leopolis hotel offers you 72 exclusive rooms ready for booking including 3 Suites and 3 superb Executive Suites, two conference halls and a restaurant.
The hotel is located within close proximity to all major public institutions, architectural gems and sights of Lviv. The guests have at their disposition 35 rooms designed in accordance with all the conveniences for work and leisure. The hotel also provides room for people with disabilities.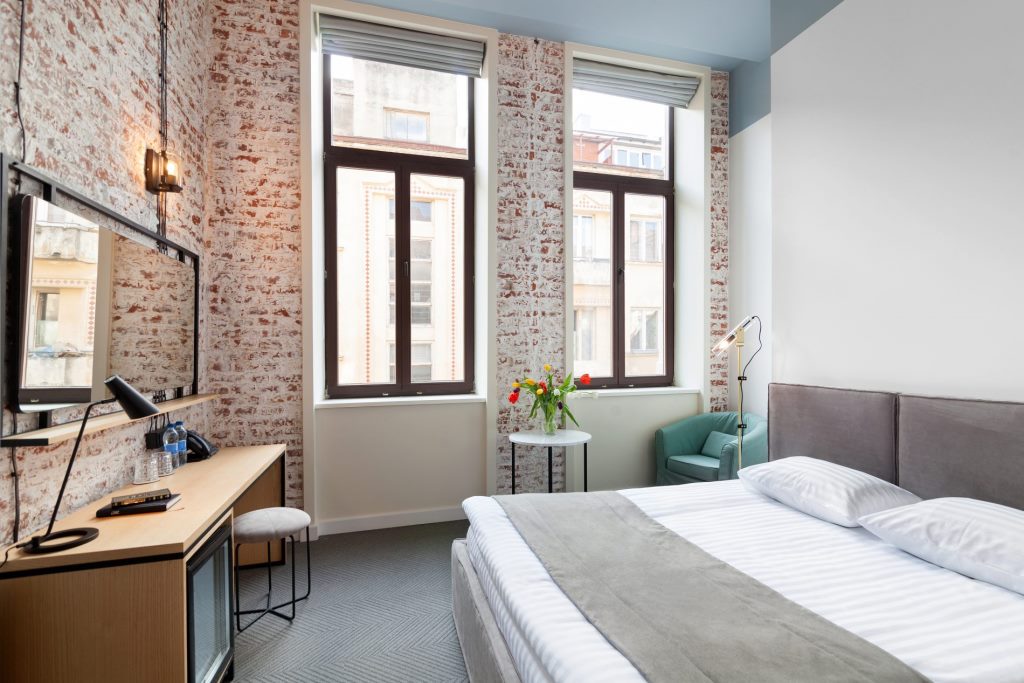 The hotel building was erected in 1895 by a project of the famous Lviv architect of the nineteenth century, Vincent Yana Ravsky for the Spilchensky Printing House. In 2018, with the participation of the best Kyiv designers, it was completely rebuilt for hotel premises.
The Atlas Deluxe located is a historic building, built in 1909 by architect Zbigniew Brohvich-Lewinski in modern style with a romantic medieval stylization. Following a major restoration in 2014, now it is a fully modernized new 4-star hotel located at the crossroads of the city's business, cultural and historic districts. Only a few minutes' walk from the Market Square.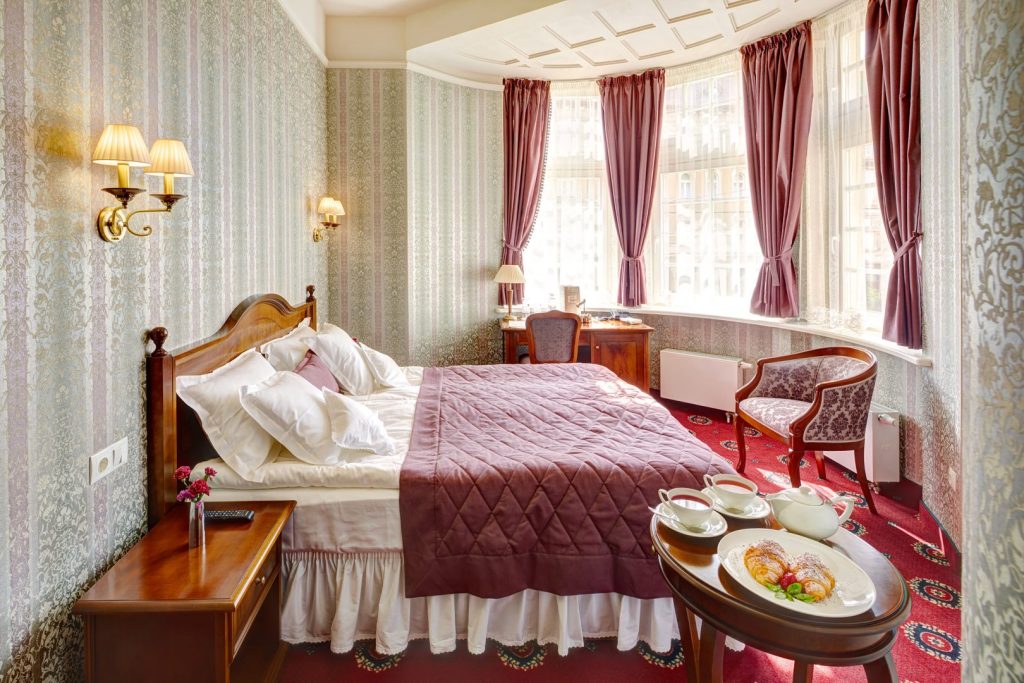 This classic-style hotel features 42 elegant rooms with exclusive Italian furniture & spacious marble bathrooms, on-site hot stone concept restaurant, fitness room, and Spa. All rooms offer complimentary high-speed WiFi.
Swiss Hotel 4* located in the center of the city, 650 yards from Hlyniany Gate, Bernardine Church and Potocki Palace, a 1-minute walk from Market Square.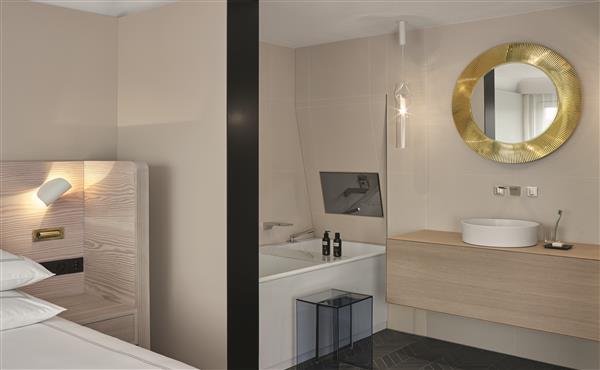 The Swiss Hotel offers its guests late check-out (after 12:00), Roman steam room, restaurant, playground, babysitting service, concierge service, and restaurant.
Situated in the heart of historic Lviv, the Grand Hotel combines high-end modern comfort with a refined, classical ambiance. Hotel with 125 years of history was one of the first in the town to get electric lighting, and the most respected Lviv elite used to gather here. Earlier, an Austrian nobleman, writer, and journalist, Leopold von Sacher-Masoch was born in this very building.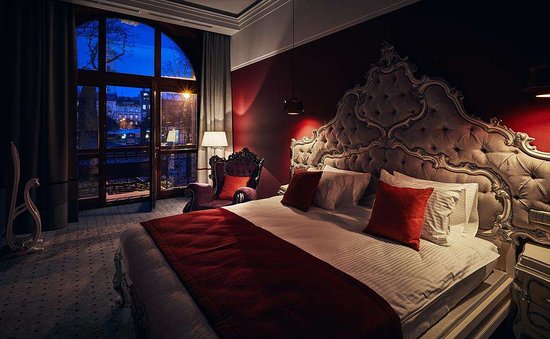 The term masochism is derived from his name, invented by his contemporary, the Austrian psychiatrist Richard von Krafft-Ebing. The hotel features sado-maso rooms to tribute his name.
Grand Hotel Lviv Luxury & Spa features 121 rooms, Restaurant, a 24-Hour Lounge Bar, an atrium conference hall, a SPA & Fitness center, and a health & beauty center.
If you are traveling on a budget- ibis Styles Lviv Center is what you are looking for. Located in the historical city center, 5 minutes' walk from Market Square, Ibis Styles offers a comfortable stay with ibis Styles beds, satellite TV, free toiletries. Some rooms include a patio with a city view. The hotel features kid's play corner, 24-hour front desk, conviviality area with free coffee and tea, room service and transfer upon request.
ibis Styles Lviv Center is a hotel of the leading European international hotel operator AccorHotels and the first representative of the brand ibis Styles in Ukraine and the CIS countries.
A modern 7-storey building is located in the center of Lviv, on 3, Shukhevycha Street, on the territory included in the UNESCO World Heritage List. ibis Styles Lviv Center is a new stylish hotel, the design of which combines the elements of the Ukrainian national culture and functional comfort. The hotel started operating in August 2015 that made it the second representative of operator AccorHotels in Ukraine and first – in Lviv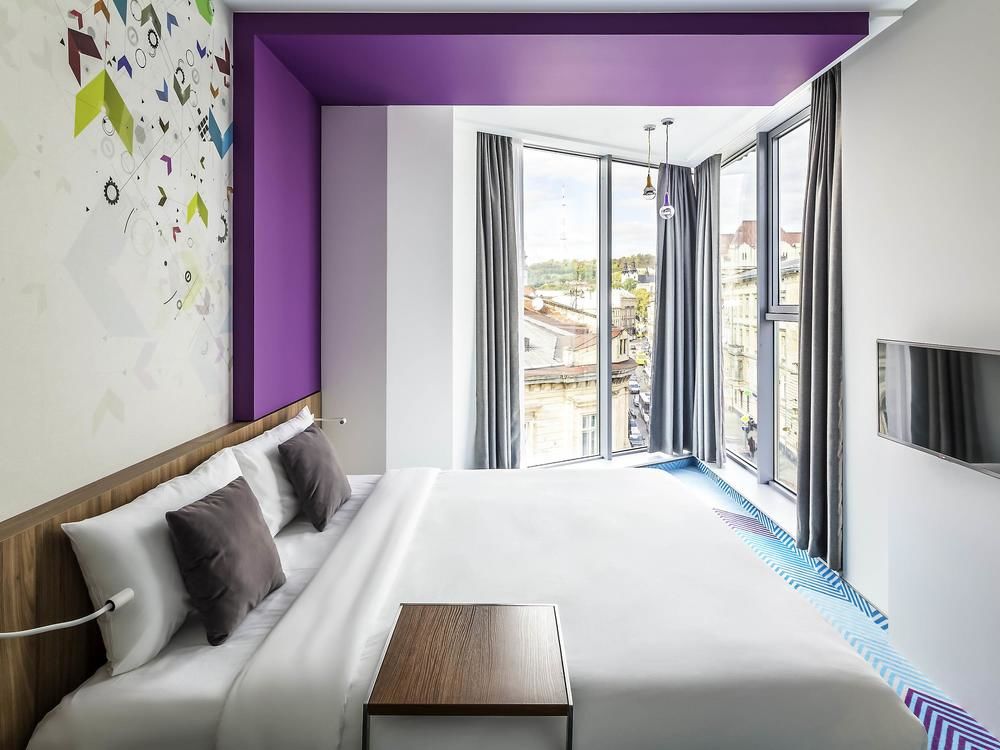 The hotel is located in Lviv in a reconstructed building of the former 19-century Austro-Hungarian bank in the historic part of the city.
The hotel BANKHOTEL ART CONGRESS HALL in Lviv has 7 floors and 101 rooms of different price categories. They include one PRESIDENTIAL SUITE, one premier suite, 6 JUNIOR SUITE rooms, 57 SUPERIOR, 35 STANDART and one room for people with limited mobility. The hotel features 8 conference halls with a total capacity of 270 people, gym. SPA, restaurant, wine bar, and Art Night Bar.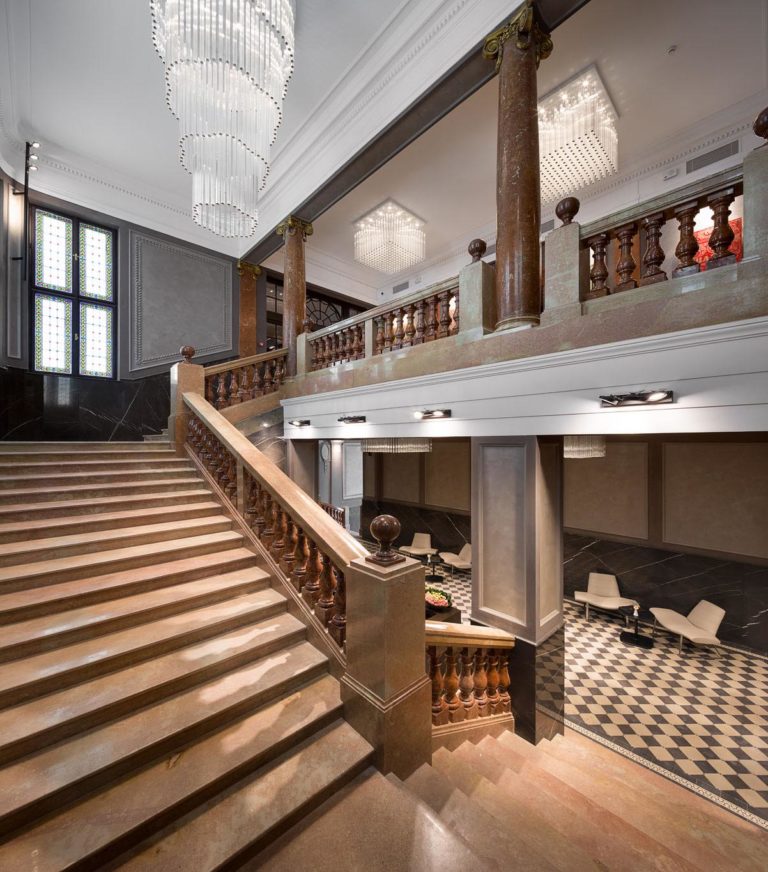 The exhibition of two art projects "Banknotes and Shahs" and "Coins" by Victor Kudin will run in the hotel on a permanent basis.
Filled with coziness and elegance chamber Chopin boutique-hotel offers 17 comfortable rooms and restaurant with terrace and open kitchen, delicious meals, and live music. The hotel built in 1897 and is situated in the city center opposite to Pototsky Palace near Opera House and ancient Rynok square.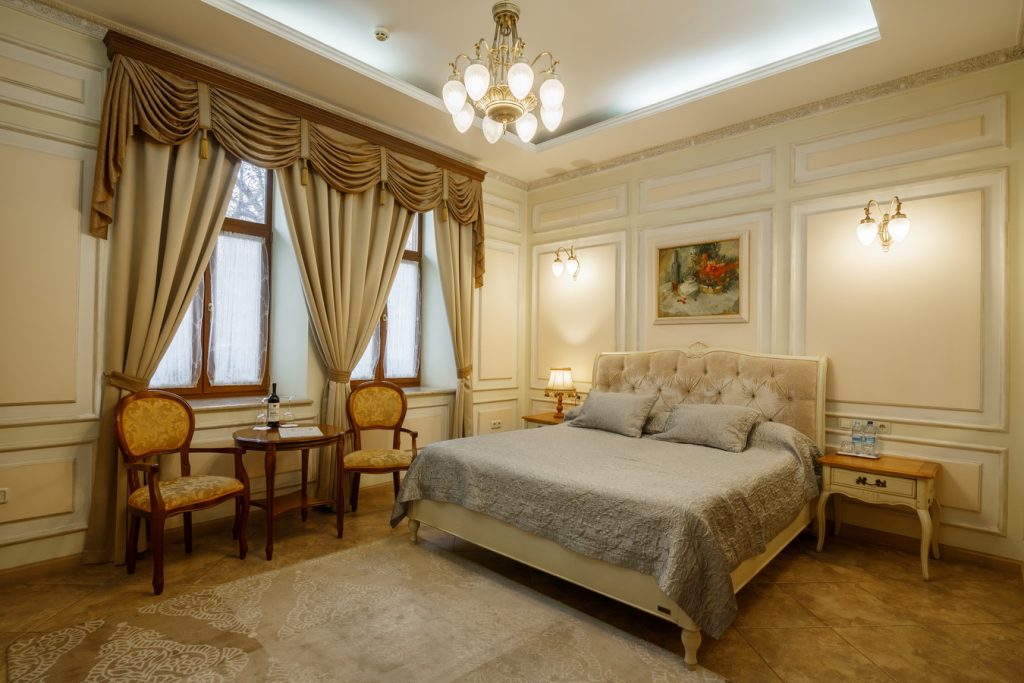 The medieval fairy city should necessarily have its own fortress. Lviv Citadel is one of the few buildings of a kind that have still remained in Ukraine. Citadel consists of barracks and six towers – four round and two square ones. In one of the round towers, the hotel Citadel Inn is located.
Citadel Inn offers 26 rooms, restaurant, SPA, cigar lounge, wine cellar, conference hall, and summer terrace.