TAI cooperates with ANTONOV on UAV Systems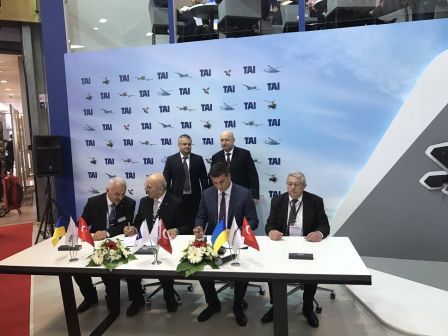 Turkish Aerospace Industries, Inc. (TAI), ranking among the top hundred global players in aerospace and defense arena, and ANTONOV Company, one of the leading aerospace companies for commercial and military aircrafts in the world, signed Memorandum of Understanding (MoU) with.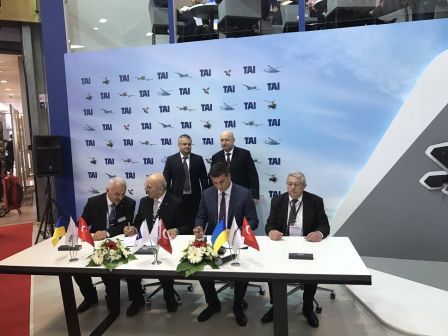 The MoU Signing Ceremony took place at TAI Stand on the second day of the 13th International Defence Industry Fair − IDEF 2017. TAI and ANTONOV intend to cooperate on aerospace programs including but not limited to joint development of the Unmanned Aerial Vehicle (UAV) Systems.
The signing ceremony was held in presence of Oleksandr Turchinov, the Secretary of NSDC of Ukraine, head of the official delegation, and Roman Romanov, Director General of SC «UkrOboronProm».