Star-Rating, the Official Tourist Boards Guide – a choice for every budget staying in the UK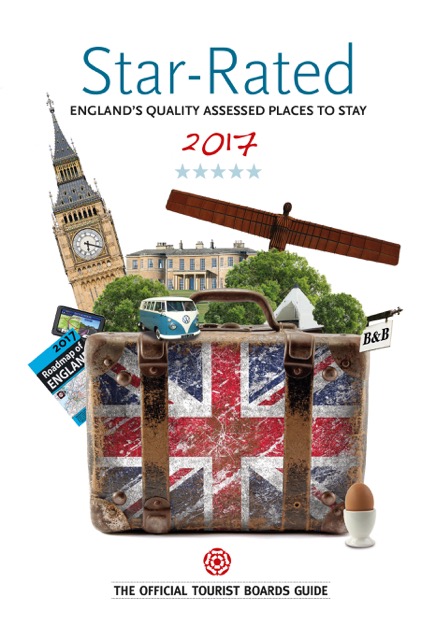 Star-Rated: The Official Tourist Boards Guide, now in its 42nd year, provides a trusted and comprehensive source of information for visitors looking to stay in the UK. Available from 14 January, Star-Rated features over 500 places including hotels, hostels, farmstays, campus accommodation, boats, glamping pods, camping and holiday parks, all of which are independent and assessed.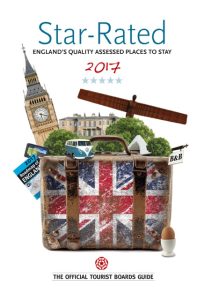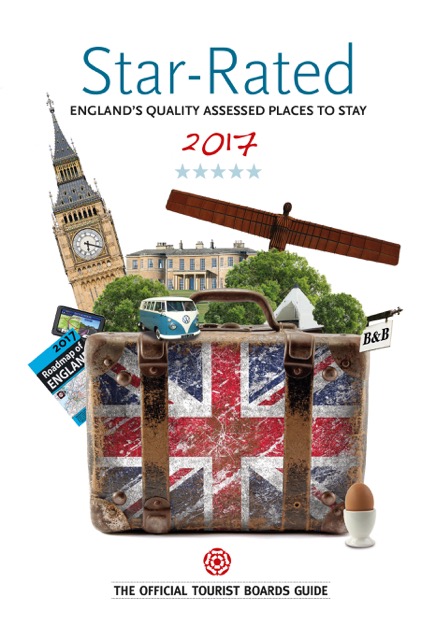 The book is a great planning tool, well-illustrated and packed with information on where to stay, how to get there and what to see on arrival. It also features regional tourism contacts and Tourist Information Centres so visitors can find out what's going on in the area they plan to visit.
Simply go online to www.visitor-guides.co.uk to find over 15,000 star-rated places to stay, listed and described. Use the book and website together to find the best possible introduction on where to stay in the UK.
Star-Rated is published under license from VisitEngland/VisitBritain. Assessments are made to national standards so visitors can expect comparable services, facilities and quality standards at each star rating. The Quality Rose marque helps visitors choose with confidence knowing that the accommodation has been thoroughly checked out before they check in.
Star-Rated is priced at £7.99. Copies can be ordered online from www.hudsons.co.uk/shop and bought from major retailers including WHSmith, Waterstones, Amazon as well as independent book shops.
Sarah Greenwood for publishers, HML, says "Star-Rated gives you a real choice whatever your budget. Whether you go for 5* luxury or plump for an inexpensive family break at a holiday park, you be confident that wherever you stay is quality assessed so you have the backing of the Tourist Boards and standards are guaranteed."