SkyTeam partners with Alibaba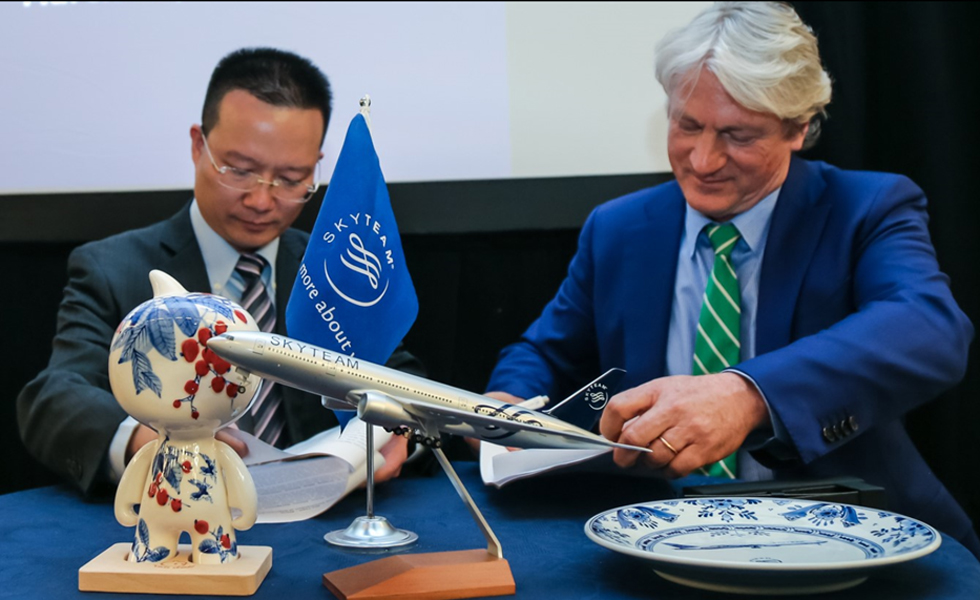 SkyTeam, the global airline alliance, has signed a Memorandum of Understanding with Fliggy, an Alibaba travel platform previously known as Alitrip, marking the start of a partnership that will deliver benefits to Chinese consumers. As part of the deal, SkyTeam will open a flagship webstore on Fliggy offering customers access to services across the alliance's member airlines. SkyTeam will also launch travel products tailor-made for customers in China.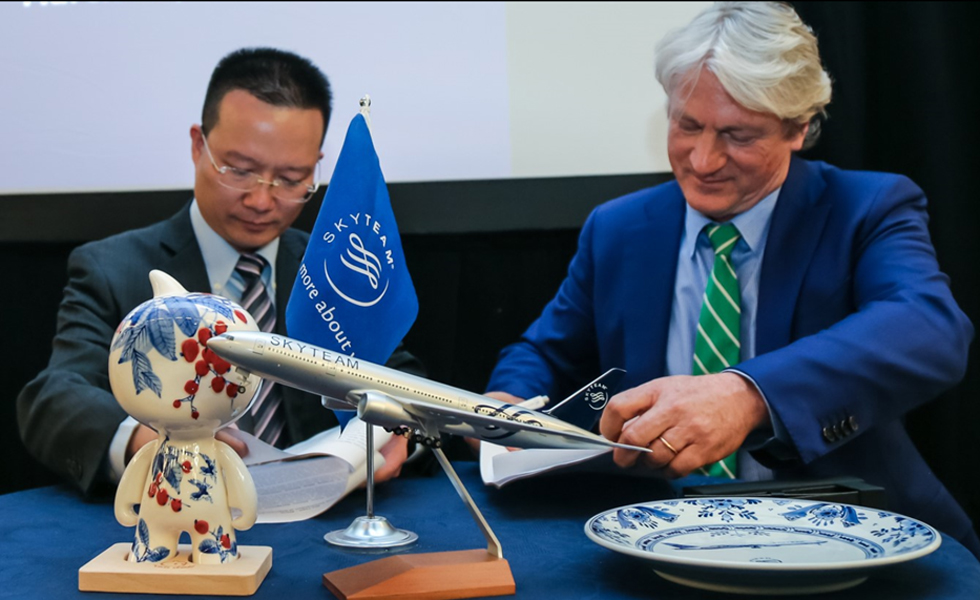 Earlier this year during the 'Double-11' travel festival, SkyTeam offered an exclusive promotion of the Go Round-the-World Pass fares on Fliggy, which proved popular with Chinese globetrotters. SkyTeam's membership includes four airlines from Greater China: China Eastern, China Southern, Xiamen Airlines and China Airlines, and the alliance offers regional Go Passes in addition to its Round the World fares.
Vincent Vogt, Senior Advisor Business Development for SkyTeam, said: "We look forward to offering our Chinese customers a wider range of travel products tailored to their needs, allowing them to discover the 1,000+ destinations on offer across SkyTeam's network as well as our members' award-winning products and services."
Wells Zheng, Vice President of Fliggy said: "Fliggy makes dreams of global travel a reality for our customers. Chinese millennials are placing a higher value on quality of life and many of them want to travel the world." He continued, "Fliggy welcomes SkyTeam to its platform, offering Chinese customers a simple one-stop-shop that provides them with easy access to the best value products, so they can travel when and how they want."