Reikartz announces the incorporation of two hotels in Kazakhstan to its network
Reikartz hotel chain has signed management contracts with two hotels in the Republic of Kazakhstan: hotel "Dostyk" of 4 star level in Shymkent and business hotel "Astra" of 3 star level in Almaty.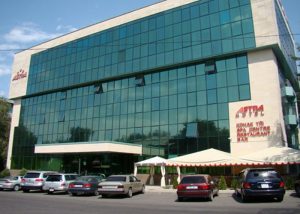 Hotel "Dostyk" is located in business district of Shymkent in 500 meters from Koldayakov park. The hotel offers 113 rooms of European level, restaurant complex "Taikazan AB", two conference halls that host 120 and 40 people, lobby bar and summer terrace.
Business-hotel "Astra" is located in the centre of Almaty in 150 m from the railway station. Guestroom inventory of the hotel consists of 76 comfortable rooms in various categories. Within the premises of the hotel operates restaurant "Astra", own bakery and lobby bar. Three conference halls that host 50, 70 and 100 people are available for holding various business events.
"In Ukraine Reikartz is a longstanding leader by the number of hotels within hotel chains. Moreover, each year hotel occupancy of Reikartz hotels is growing, – tells Sebastian Kremer, CEO Reikartz Hotel Group, – this motivates us and gives a basis for moving further. Enlargement of Reikartz hotel chain is the reaction to demand that was formed in hotel and restaurant business. Guests need hotels with a high level of service at a reasonable price. At the same time, hotel management of the require staff training and increase of the level of services rendered and to decrease the prime cost of hotel room. We know what to offer to our guest and the hotel as well. The experience of building the largest National hotel chain in Ukraine allows Reikartz to successfully use its experience for working abroad".
Currently, Reikartz hotel chain unites more than 30 hotels in Ukraine and 4 hotels outside its boundaries. The company doesn't intend to rest on laurels and further enlargement of hotel chain is expected soon.