Radisson RED to open in Krakow, Poland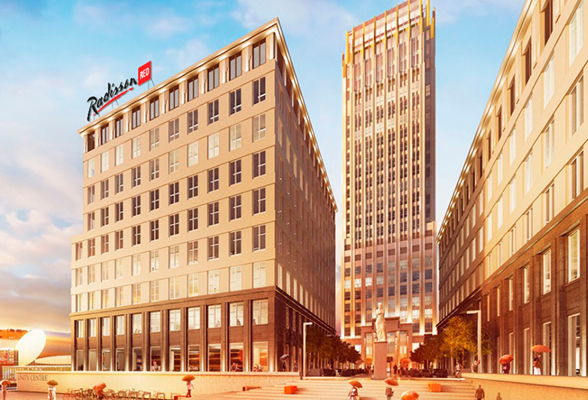 The Rezidor Hotel Group announces the signing of the first Radisson RED in the Central Europe, notably in Krakow. The newly built Radisson RED Krakow is expected to be completed by fall of 2019 and will feature 230 rooms, signature restaurant and bar concept, meeting space and 24/7 fitness center. The property will be an integral part of the development of the largest high-rise building in Krakow's, Unity Centre, within walking distance to the central train station and Cracow University of Economics. The project is developed by Treimorfa Project, a joint venture entity of Eurozone Equity Company and GD&K Group.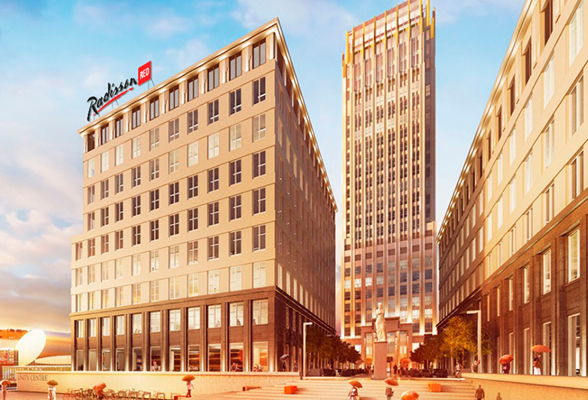 Elie Younes, Executive Vice President & Chief Development Officer of The Rezidor Hotel Group said, "We are proud to bring our ageless millennial-mindset, lifestyle brand Radisson RED to Poland. We couldn't have picked a better destination for RED than Krakow, Poland's premier hotel market and a city that comes steeped in legend and myth. Radisson RED will be an exciting fusion and complement to the city's vibe and will undoubtedly become a distinct social anchor in Krakow"
Iwona Furmanik, Eurozone Equity: "We are happy that this idea came to its realization and the start of it is marked by a significant, exceptional hotel deal. Hospitality is fairly new to us, but we feel comfortable with it in this particular location and with this partner. We got convinced that a hotel component of an office complex is beneficial both for tenants and guests. This is the first business destination like this in Krakow."
Henryk Gaertner, Co-founder of GD&K Group said: "It took us 10 years to bring this concept to life. We do not regret, however, the time spent for the fact that it improved the quality of the product we deliver to the local society and potential customers. We are truly excited about it and with the new partner onboard we are working now with double the energy on the construction of Unity Center."
"This transaction creates value to all stakeholders. With an average GDP growth of 3.6% in 2015, Poland is an important economic player in Europe. The addition of Radisson RED is a key pillar in delivering our development strategy for Poland, a market where we are present with 12 hotels (2,700+ rooms) under the Radisson Blu – Poland's largest upper-upscale hotel brand, both in number of hotels and number of rooms in operation – and Park Inn by Radisson brands and confirms our commitment to Poland, one of Rezidor's focus growth markets in Europe." added Younes.
Radisson RED is Carlson Rezidor's new lifestyle select brand that is inspired by the growing customer need for new experiences, fashion, music and art. The world's very first Radisson RED hotel opened its doors in Brussels in April 2016, in Minneapolis in November 2016 and the brand plans to have 60 hotels operating globally by 2020.