Most powerful passports in 2016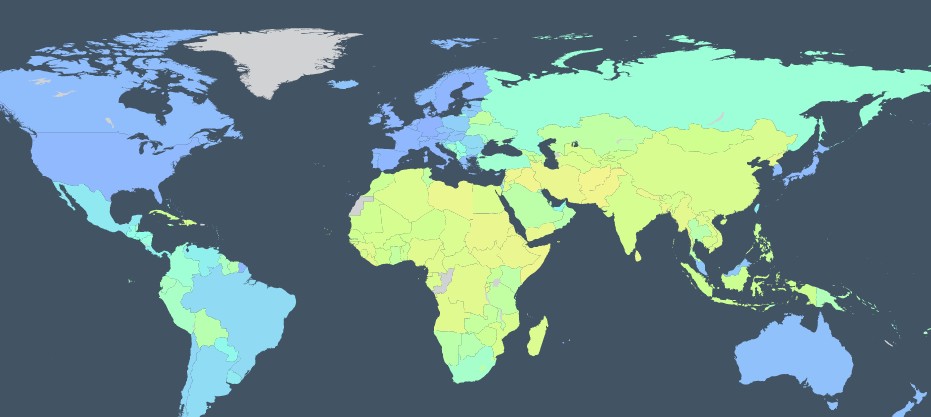 The Henley & Partners Visa Restrictions Index is a global ranking of countries according to the travel freedom that their citizens enjoy. Since 2006, the Index has been produced in collaboration with IATA, which maintains the world's largest database of travel information.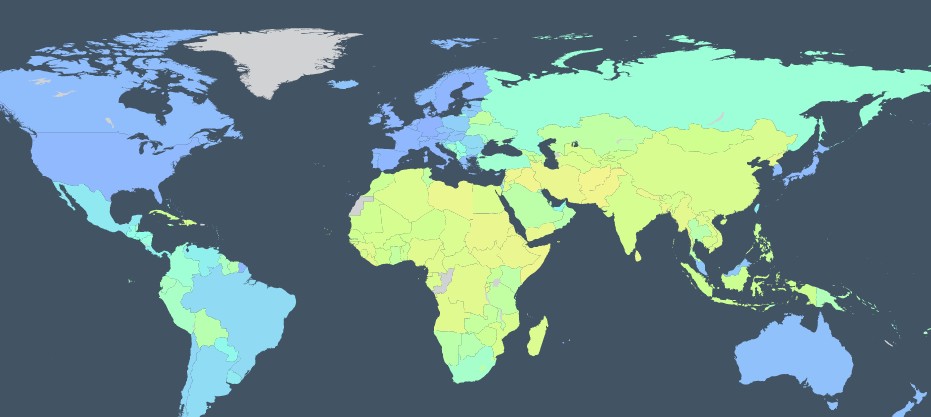 As the world becomes ever more globalized, individuals are increasingly living and conducting business on an international scale, with a second or even third residence or citizenship becoming an increasingly attractive option. For individuals who hold passports of countries with fewer visa waiver agreements, a second passport can open up travel to countries previously restricted by time-consuming visa application requirements and processes. This second passport gives a business person access to the global market, which in turn creates opportunities for growth.
But there continues to be a huge disparity in the levels of travel freedom between countries, despite the world becoming more mobile and interdependent. Generally, visa requirements reflect strongly on each country's relationships with others, and will take into account diplomatic relationships between the countries, reciprocal visa arrangements, security risks, and the risks of visa and immigration rules violations.
Comparing the 2016 Index to previous years shows many interesting results.
Germany has retained its position in the top spot, with visa-free access to 177 countries out of a total of 218, while Sweden remained in second place with a ranking of 176. The UK meanwhile, dropped from first to third place this year, after three consecutive years in first place. A larger group of countries sit in third place, with Finland, France, Italy, Spain and the UK all having visa-free access to 175 countries.
Generally, there was significant movement across the board with only 21 of the 199 countries listed remaining in the same rank. No country however, dropped more than three positions, indicating that overall, visa-free access is improving around the world. Four countries in particular made huge gains; Tonga rising 16 spots, Palau by 20, Colombia by 25 and Timor Leste, a Southeast Asian nation, being the highest climber with an increase of 33 ranks.
Somalia, Iraq, Pakistan and Afghanistan meanwhile, continue to hold the bottom four positions on the Index, and thus have again been labelled the worst passports in the world.
The number of countries in the 'Top 10' remained static in this year's Index at 28 countries, with Hungary joining the category after one year of being pushed out, and Malaysia dropping to 12th position after three years in the premier group.
The growing importance of investment migration can be seen in steady growth of those countries offering residence and citizenship-by-investment programs. Those countries with relevant programs continue to perform strongly and all now feature in the top 30 of the Index.
Malta, the European Union member country which runs the world's most successful citizenship-by-investment program with over EUR 1 billion in capital raised since its launch in 2014, has gained visa-free access to another two countries since 2015, making it the 8th most powerful passport in the world. The other key location of citizenship-by-investment in Europe, the Mediterranean island nation of Cyprus, also added two countries to its basket, ranking 17th on the Index with visa-free access to 159 countries. The leading Caribbean citizenship-by-investment location, Antigua and Barbuda, ranked 30th and its passport-holders may now travel to 134 countries visa-free.
Portugal, which holds the most attractive residence-by-investment program through its Golden Visa Program, has taken 6th position in the 2016 Index, gaining two countries to total 172 countries its citizens may travel to visa-free.
The continued development of these countries demonstrates the critical nature of good visa-free access to countries offering investor migration programs. In turn, this speaks of the importance of due diligence in such programs, since the reputation of a country's passport and its relationship with other countries is only as good as its newest citizens.
Top 10 visa-free access countries:
Germany
Sweden
Finland
France
Italy
Spain
UK
Belgium
Denmark
Netherlands
US
Austria
Japan
Singapore
Canada
Ireland
Luxembourg
Norway
Portugal
South Korea
Switzerland
Greece
New Zealand
Australia
Malta
Czech Republic
Hungary
Iceland