Megabus.com launches services to Heathrow and Gatwick Airports
Low cost coach operator megabus.com today recently announced a significant network expansion with the addition of a series of new routes across England and Wales.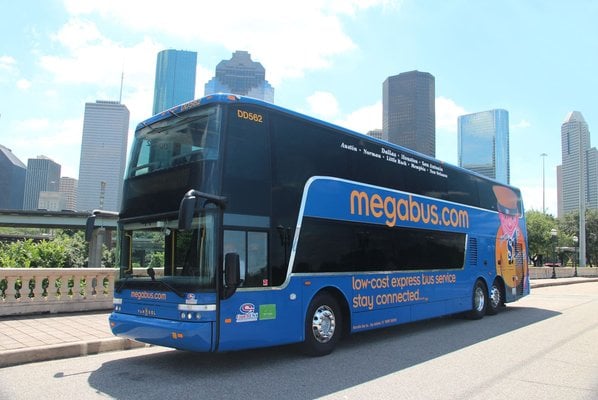 The Bristol based company will operate the new routes as part of the megabus.com network, offering direct links to Heathrow or Gatwick from 13 towns and cities from 1 May 2017.
The news means that megabus.com – which is known for offering fares from just £1 – now provides its first direct links to Heathrow and Gatwick airports, with daily departures to Heathrow from Barnstaple, Cardiff, Bristol, Bath, Gloucester, Cheltenham and new links between Cardiff, Bristol and Gatwick.
A fleet of 26 coaches, which will bear the well known blue and yellow megabus.com livery, will operate the new services from the South Gloucestershire Bus and Coach Company depot in Bristol.
To celebrate this exciting launch, megabus.com has also confirmed that tickets for travel during the first week of the new services, (from 1st – 7th May 2017 ) will all be priced at just £1.
Travel on the below routes will begin from 1 May:
• M6a Barnstaple-Tiverton-Taunton- Bridgwater- Bristol-Heathrow Airport- London Victoria
• M38 Barnstaple- Tiverton- Taunton- Bridgwater- Bristol- Gloucester-Birmingham- Leicester- Loughborough University – Nottingham Trent University- Nottingham City Centre
• M25 Cardiff- Bristol- Heathrow Airport – Gatwick Airport
• M18 Bath- Corsham- Chippenham- Heathrow Airport- London Victoria
• M14 Gloucester- Cheltenham- Cirencester- Swindon- Heathrow Airport – London Victoria