Lviv Railway launched Bike Cars
"Lviv Railway", regional branch of "Ukrzaliznytsia", has added Bike Cars to accommodate more bikes on select trains ( № 827/828 Lviv – Mukachevo, № 829/830 Lviv – Uzhgorod).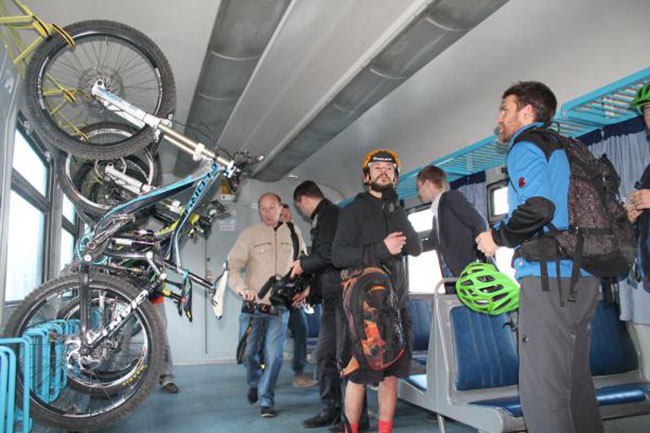 During first experimental month from May 21 to June 21, 2016, 1,096 passengers with bicycles used this service. Railway states the high level of interest in this service and continue to experiment. Bike Cars are equipped with multiple stalls that are designed to hold bikes.
900 passengers traveled in specially equipped wagons in the train number 827/828 Lviv – Mukachevo for a month (some passengers transported bike as baggage folded in other cars). 196 cyclists used this service in train number 829/830 Lviv – Uzhgorod.
Now considering the demand for the offer and continuing to improve the system of providing such services, "Lviv Railway" provided suggestions to "Ukrzaliznytsia" regarding pricing for such trips. During the pilot cruising of Bike Cars ticket price was about 5 UAH.