"Kharkiv" International Airport has launched direct flights to Warsaw
On the second of March a presentation of a new direct regular flight from Kharkiv to Warsaw took place at Kharkiv International Airport. It's the major Polish operating airline's fourth project in Ukraine. Previously, LOT Air Company has already set up direct flights to Warsaw from Kyiv, Odessa and Lviv.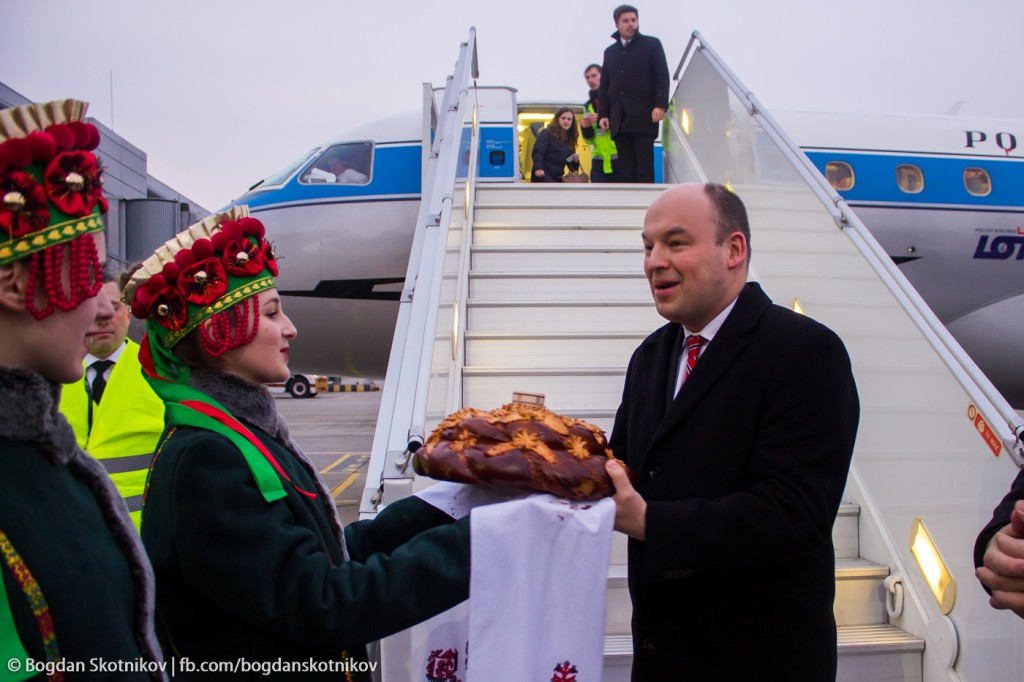 Kharkiv International Airport adapted its modern architecture from Oleksandr Yaroslavsky's initiative within the bounds of the city preparation for Euro-2012 (DCH Group owner and president, No 7 in the Forbes Ukrainian rating, and FC "Metallist" ex-president, invested more than $ 300 million in Kharkiv's preparation to the tournament). The airport construction/reconstruction project was implemented in the format of a private-state partnership on a parity basis.
At the inaugural ceremony, there were high-ranking Polish officials present: Jan Dziedziczak, Secretary of State for Parliamentary Affairs, Polish Community Abroad, Consular Affairs and Public Diplomacy; Henrick Litwin, Polish Ambassador to Ukraine and others. "This event has not only commercial but also political value, – said Jan Dziedziczak. "Its startup means that our countries become closer to each other. And this is important for us, Poles. We want to be together with you, especially at such difficult times for Ukraine."
Implementation of the joint project with LOT became an important factor in increasing passenger flow for Kharkiv International Airport; as well as the recent set up and renewal of scheduled flights in such promising directions as Minsk, Kutaisi, Istanbul, Tel-Aviv, and the development of charter flights. According to the MAX top management, expanding the geography of flights already had a positive impact on the amount of passenger traffic. As is well-known, during the continental football championship "Yaroslavsky's airport" accommodated around 30 flights a day, while the volume of passenger traffic totaled 604 thousand people. In 2015 the figures are 20 flights daily and 373 thousand passengers annually.
"Kharkiv airport reconstruction project, which had been implemented in the format of private-state partnership by Oleksandr Yaroslavsky's DCH group within the framework of Euro-2012 preparation, is primarily focused on the transportation evolution of the region," says Kharkiv. International Airport Director General Vladimir Vasilchenko (company-operator of the airport "New Systems AM", belonging to Oleksandr Yaroslavsky's DCH group). "Now, despite economic situation in the country, we again return toobjectification of this game plan. The airport has a distinct development schemeand February results, presented by 78 % elevation ofpassengers flow, are indicative of our ambitious plans. We expect that in 2016 the passenger traffic will run at about 550 thousand people."