June 2018 became a record month for Kharkiv International Airport — monthly passenger traffic has reached 114.6 thousand passengers, for the first time exceeding the mark of 100 thousand passengers. It is 38% more than in the same period last year. Before this, the record month was May 2018, when passenger traffic was 88.9 thousand.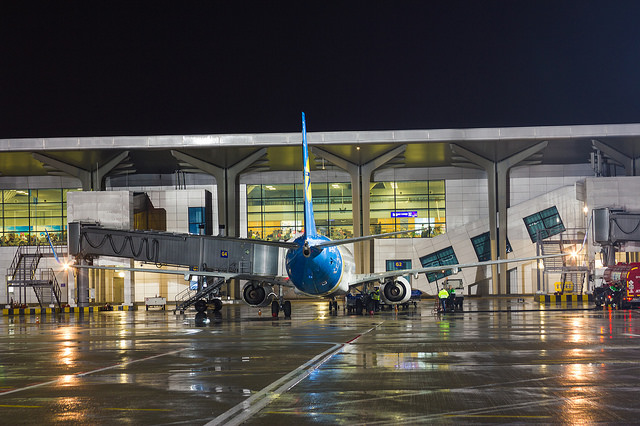 The most popular destinations in June were Istanbul (Turkish Airlines, Pegasus), Borispol (UIA), Warsaw (LOT), Tel Aviv (UIA), Dortmund (WizzAir), Minsk (Belavia), Milan (UIA), Batumi (Myway Airlines), Yanair), Katowice (WizzAir), Tbilisi (Myway Airlines), Lublin (Bravo Airways). The charter flights to Antalya, Sharm El Sheikh, Dalaman, Barcelona, Tivat, Thessaloniki, Rimini, Monastir, Podgorica, Larnaca, Burgas, Beirut, Amman were also in demand.
A noticeable increase in passenger traffic is associated, in particular, with the opening of new flights. In 2018 have been launched new directions — to Dortmund, Milan, Tbilisi, Barcelona, Batumi, Rimini, and Katowice and other cities. Kharkiv International Airport continues to expand the geography of flights, and in November flights Kharkiv–Vienna will be available for everyone.
During two quarters of 2018 440.2 thousand people used the services of Kharkiv International Airport, which is 21% more than in the same period of 2017, when passenger traffic reached 364.1 thousand passengers.