Jetstar Pacfic has welcomed its first female Captain, Vietnamese national, Ms. Le Thi Bich Hong, after she was recently promoted from First Officer.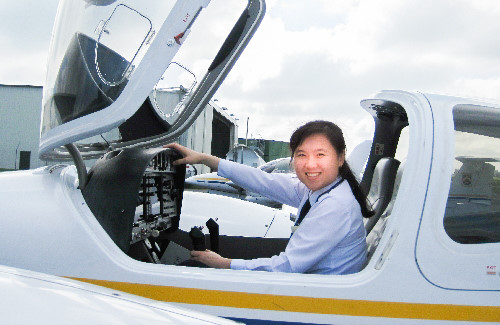 Ms. Hong, who joined Jetstar Pacific in 2013, started her flying career after graduating from the Jetstar Cadet Program in 2012, an opportunity designed to equip successful graduates with the skills, qualifications and experience required for a future career as an airline pilot.
The new Captain said her achievement was a dream come true as she had hoped to become a pilot since she was a child.
"I saw an advert for the Jetstar Cadet Program soon after I completed university and thought this could be my opportunity," Ms. Hong said.
"I trained in New Zealand and the United Kingdom, which was an incredible experience and this time cemented my ambition to become a Captain one day."
After graduating as a First Officer, Ms. Hong, who also has a Bachelor's degree in French Literature and a Masters in International Relations, completed over 4,000 hours of flying in the Airbus A320 before being promoted to Captain.
"To be the very first female Jetstar Pacific Captain is a dream come true. Thanks to this job, I have had the chance to meet so many different people from all over the world and have travelled to many places that I had only dreamed of before," Ms Hong added.
"I love working at Jetstar Pacific, it's an organisation where people are given equal opportunities to develop their careers. And to have my efforts recognized by Jetstar is an honour.
"Being a captain is a wonderful stepping stone for my career and an unforgettable event in my life."