International Hospitality Awards®to held in Kiev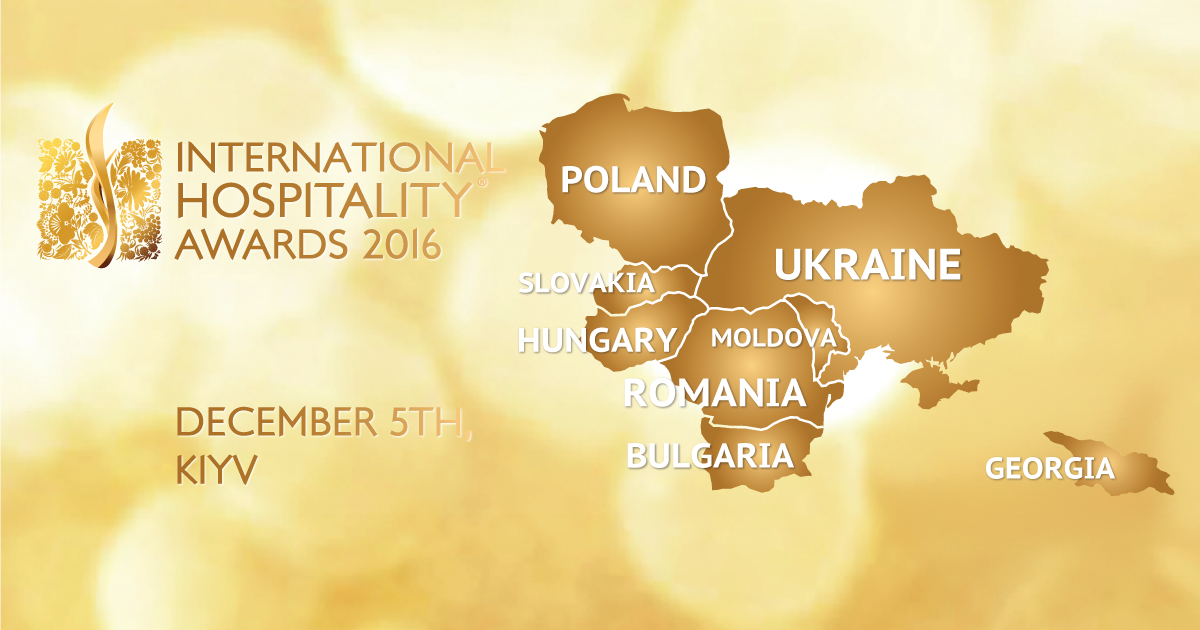 On December 5, 2016 the first International Hospitality Awards® will be held in Ukraine. The event will bring together participants from 8 countries and honor the best hotels in 25 nominations.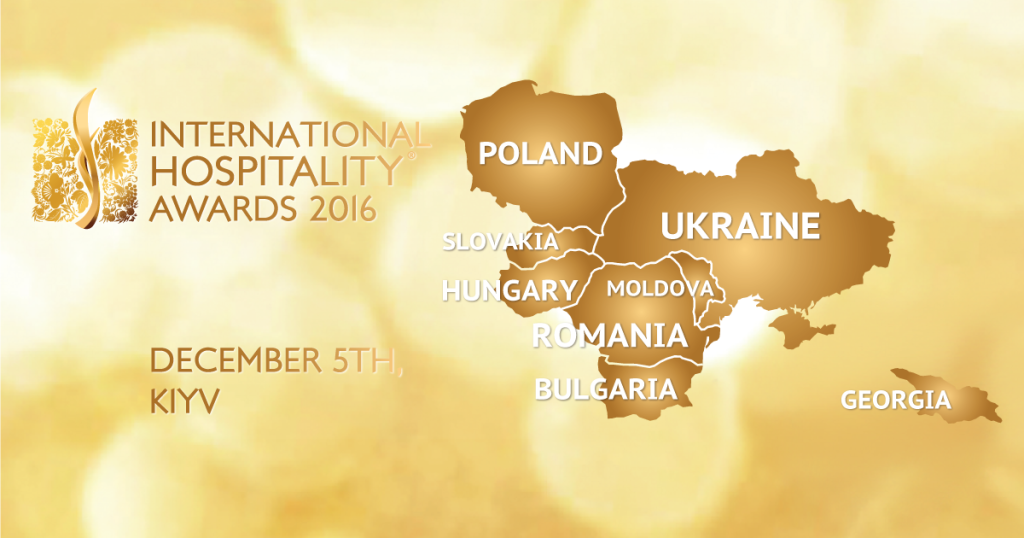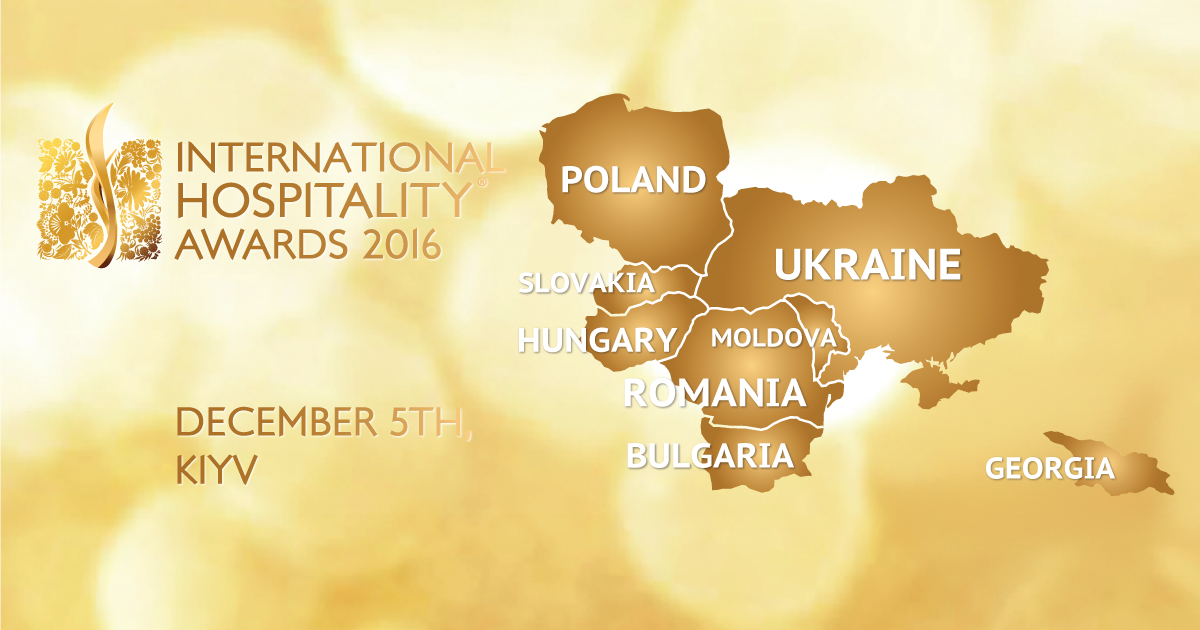 The first International Hospitality Awards will be held by HOTELIERO Club that used to organize Ukrainian Hospitality Awards® since 2011. This year it has been decided to organize a Hospitality Awards® among countries of Eastern Europe such as: Ukraine, Poland, Slovakia, Hungary, Moldova, Romania, Bulgaria, Georgia due to the active development of hospitality industry in these countries.
The Awards' Nominations are: Best Luxury Hotel, Best Green Hotel, Best Program for Corporate & Social Responsibility, Best Marketing Campaign, Best Sport Hotel, Best Business Hotel 5*, Best Business Hotel 4*, Best Business Hotel 3*, Best Apart Hotel, Best Boutique Hotel, Best Country Hotel, Best Resort Hotel, Best SPA Hotel, Best Design Hotel, Best Historical Hotel, Best Mice Hotel, Best Restaurant in a Hotel, Best Hostel, Best Ethno-Hotel, Best Mini-Hotel, Best Medical Hotel, Opening Of The Year, Best Local Chain, Best Ski Resort, Best Bar in a Hotel.
The nominees are proportionally assessed on the basis of the professional opinion of the Jury Members (50%) and consumers' rating in the international online Booking systems: Booking.com (25%) and TrustYou.com (25%). Thus, not only opinion of the Jury Members will influence on results but also guests` impression. The Jury Board will consist of 2 experts from each of 8 participating countries.
The first ceremony of awarding the best hotels in Eastern Europe will be held in Ukraine, InterContinental Kyiv Hotel, December 5, 2016.