Ibis Styles arrives in Hungary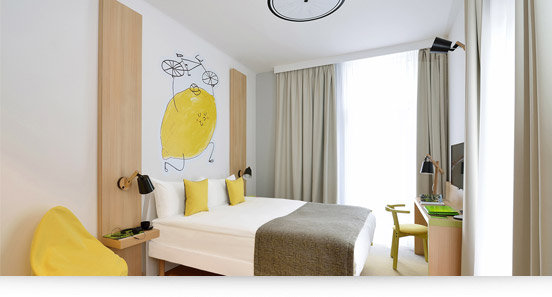 The economy designer brand is thinking big with the opening of not just one but two new hotels in Budapest! This is a new country for the brand and a new opportunity to once again convey the distinctive personality and character of ibis Styles. To mark the occasion, the teams from AccorHotels Hungary have organised a custom inauguration event bringing together partners, clients and members of the local communities.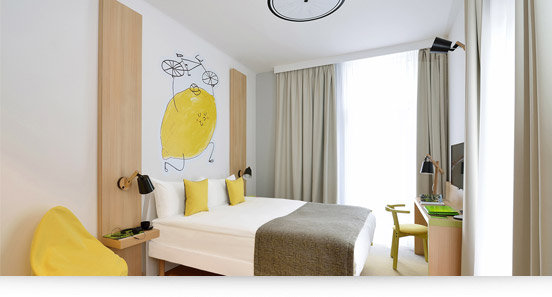 Opened on 24 May 2016, the ibis Styles Budapest Center and ibis Styles Budapest City, both former Mercure establishments, convey the "Happy Mood" feel of the ibis family.
During the launch event, inspired by a storytelling concept for the two establishments, Gilles Clavie, President and CEO of Orbis SA/AccorHotels Eastern Europe, explained that: "the opening of the first ibis Styles hotels in Hungary is a major step for our Group in the region, as well as for the brand. With the arrival of ibis Styles to Hungary we are bringing innovation and a new hotel experience for the guests, offering unique design and atmosphere, a friendly service and welcome, where guest can feel the conviviality and unique storytelling created around the hotels".
The talented Polish design agency Tremend created the interior decor for both establishments, which feature fun and distinctive living areas. Including bright and refreshing colours, modern materials, amusing geometric patterns and brightly-lit interiors, all aspects of the brand's distinctive style contribute to a well-established and hard-hitting storytelling concept.
The goal of the ibis Styles Budapest Center is to take its guests back to their happy childhood days with a "play" theme! With brightly coloured fitted carpets and video game illustrations featured on the walls of the bedrooms, game boards in the public areas and humorous signage, everything has been carefully designed to ensure that our guests have a fun and happy stay here.
"It was quite a gamble, but it paid off!" explained Armand Bikart, Design Director Eastern Europe at AccorHotels. "The challenge lay in totally redesigning the interior of two former Mercure hotels which were looking a little tired and even obsolete, with the aim of creating something completely different. And achieving all of this on a very tight budget. This is one of the brand's first openings in the country and so we had to get it right. In my view, today we can all be very proud of the results! These two hotels are a showcase for modernity, with a very clear and unashamed designer feel to them".